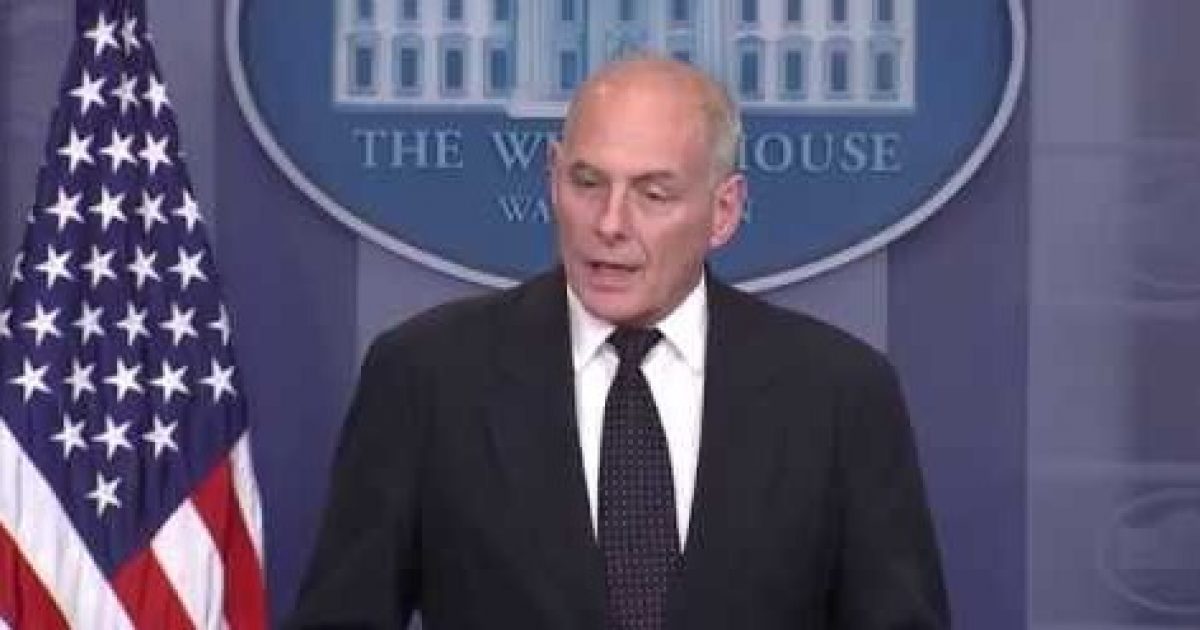 President Trump's Chief of Staff, John Kelly was on NPR's Morning Edition and the question of illegal immigration arose. General Kelly had a truthful and measured response as you can read here. Predictably, the mainstream opposition media took his comments and twisted them into things that he did not say. There is nothing surprising in their tactics, but it sure is getting tiresome. Read it all below.
As Written and Reported by Ben Shapiro for the Daily Wire:
On Thursday, White House chief of staff John Kelly appeared on NPR's Morning Edition, covering a wide range of topics. In the middle of the discussion, Kelly was asked about the White House's position on illegal immigration. Here's what Kelly said:
Let me step back and tell you that the vast majority of the people that move illegally into United States are not bad people. They're not criminals. They're not MS-13. … But they're also not people that would easily assimilate into the United States, into our modern society. They're overwhelmingly rural people. In the countries they come from, fourth-, fifth-, sixth-grade educations are kind of the norm. They don't speak English; obviously that's a big thing. … They don't integrate well; they don't have skills. They're not bad people. They're coming here for a reason. And I sympathize with the reason. But the laws are the laws. … The big point is they elected to come illegally into the United States, and this is a technique that no one hopes will be used extensively or for very long.
Kelly was quickly labeled racist for this statement. Jennifer Rubin of The Washington Post wrote a piece titled, "What is wrong with these people?" She claims that Kelly "aptly reflect the prejudices of his boss and the thinking behind the cruel policies (such as ending protection for "dreamers" and separating families) that he and Trump doggedly pursue." James Martin called his comments "hateful, stereotypical and racist." Other commentators began tweeting out pictures of "Irish Need Not Apply" signs……
THERE IS WAY MORE HERE KEEP READING:
Trending: Damning New Evidence "Appears"
John Kelly Talks About Illegal Immigration. The Left Calls Him Racist. Not So Fast, Guys. | Daily Wire
take our poll - story continues below
Should Congress Remove Biden from Office?
Completing this poll grants you access to Great American Republic updates free of charge. You may opt out at anytime. You also agree to this site's Privacy Policy and Terms of Use.