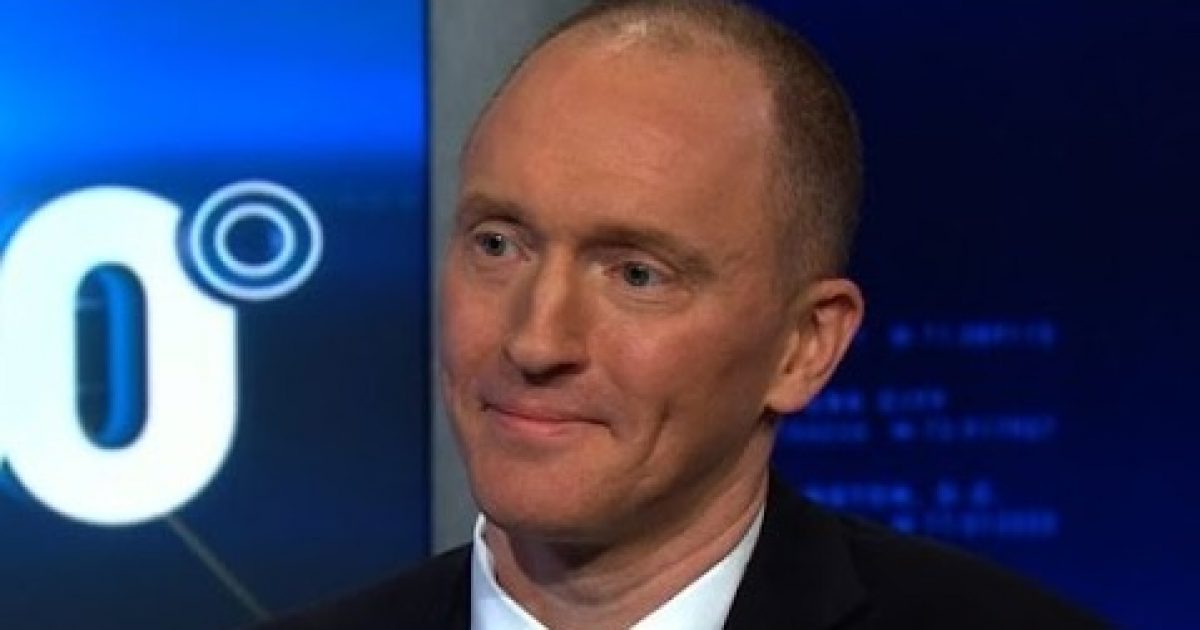 Is anyone really surprised that nothing was found on Carter Page? I mean, really? Of course, not! The Deep State went through A LOT of trouble getting those FISA warrants and it appears it was all for nothing.
We're still reeling in all the information and little extras that have been discovered since the Nunes memo was released and there's a promise of more to come. The Deep State needs to come to an end and there's a HUGE list of people who need to be jailed and charged with treason. Every inch of the Democrat-attached probing and investigations will continue to come up with squat against President Donald Trump.
Hopefully, that's where all this ends.
take our poll - story continues below
Completing this poll grants you access to Great American Republic updates free of charge. You may opt out at anytime. You also agree to this site's Privacy Policy and Terms of Use.
Trending: President Trump switches to post-election hyper-drive
As Written and Reported By Bill Gertz for the Free Beacon:
Disclosures that FBI and Justice Department officials abused secret surveillance laws by spying on a Trump campaign adviser are raising new concerns about FBI counterintelligence lapses.

Classified memos produced by the House and Senate show FBI counterspies believed Carter Page, an energy consultant with business experience in Russia, would lead them to Russian intelligence activities aimed at influencing the Trump presidential campaign during the 2016 election.

Details of the year-long surveillance operation remain classified.

But information made public in recent weeks shows the main focus of the FBI spying was Page, a volunteer foreign policy adviser to the Trump presidential campaign, and not Russian nationals.

The FBI's surveillance of Page began in October 2016 and lasted for a year. It appears to have been a dry hole for FBI counterspies seeking linkage between the Trump campaign and the Russians.

What the case has produced instead is a fierce political backlash from congressional Republicans along with President Donald Trump. Both have decried what appears to be the illicit and possibly illegal use of the Foreign Intelligence Surveillance Act to spy on and discredit Donald Trump and his associates……..
THERE IS WAY MORE HERE KEEP READING: