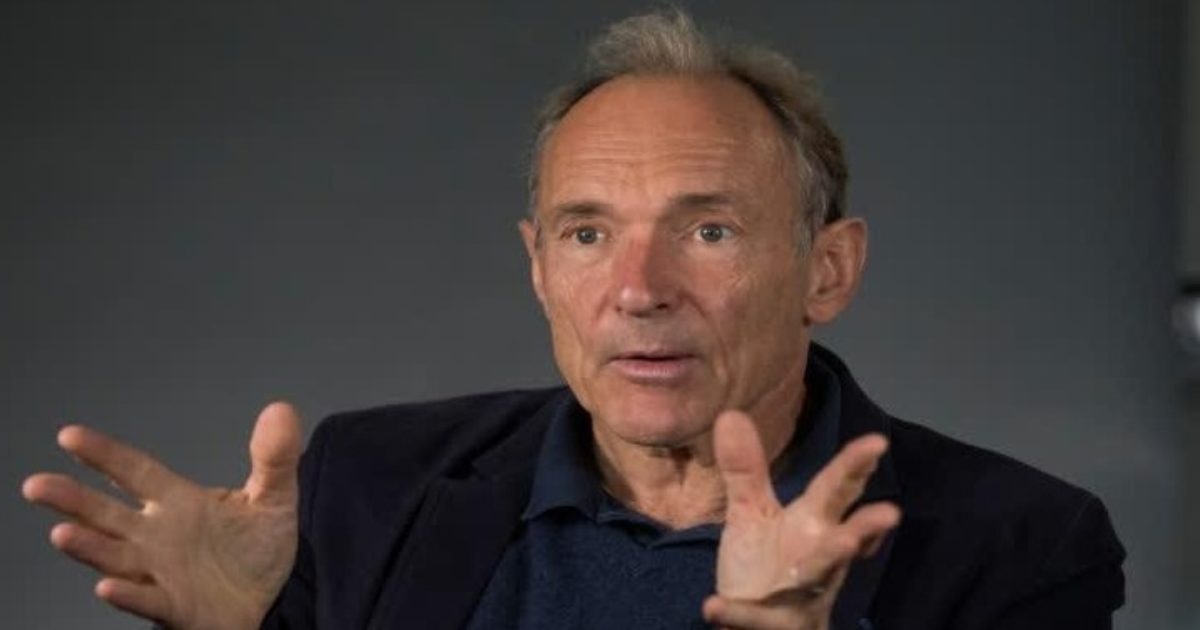 The founder of the World Wide Web, Tim Berners-Lee, is not very optimistic when it comes to suggesting what needs to be done to the Tech Giants that are dominating society today. Like many conservatives, he feels that giants like Facebook and Google have become way too dominant in our lives.
As Written and Reported By Lucas Nolan for Breitbart:
The founder of the World Wide Web, Tim Berners-Lee, stated in a recent interview that tech giants such as Google and Facebook have become so dominant in the online landscape that they may need to be broken up.
Trending: Former Federal Prosecutor Says 'Rosenstein Deeply Involved in Effort to Try to Remove Trump From Office' (Video)
Some of you may remember that the Bell Telephone Company became way too dominant in the communications field at one time. The government undertook to break up that monopoly.
take our poll - story continues below

Completing this poll grants you access to Great American Republic updates free of charge. You may opt out at anytime. You also agree to this site's Privacy Policy and Terms of Use.

In an interview with Reuters, the founder of the World Wide Web, Tim Berners-Lee, discussed the growing dominance of tech giants such as Google and Facebook stating that he believes it may be necessary at some point to break these companies up. Lee, an English computer scientist who is credited with inventing the Web in 1989, has previously discussed his disappointment in the state of the Internet due to the abuse of user data and spread of "hate speech" online.
Not everyone was convinced that it was a good thing to do at the time. Remember, if you want government help real bad, you get real bad help.
Now, Berners-Lee is particularly worried about the growing power wielded by Google and Facebook: "What naturally happens is you end up with one company dominating the field so through history there is no alternative to really coming in and breaking things up," said Berners-Lee in an interview with Reuters. "There is a danger of concentration…..

WAIT! THERE IS MORE. KEEP READING AT THE LINK BELOW:

World Wide Web Founder Tim Berners-Lee: May Be 'No Alternative' to Breaking Up Tech Giants | Breitbart