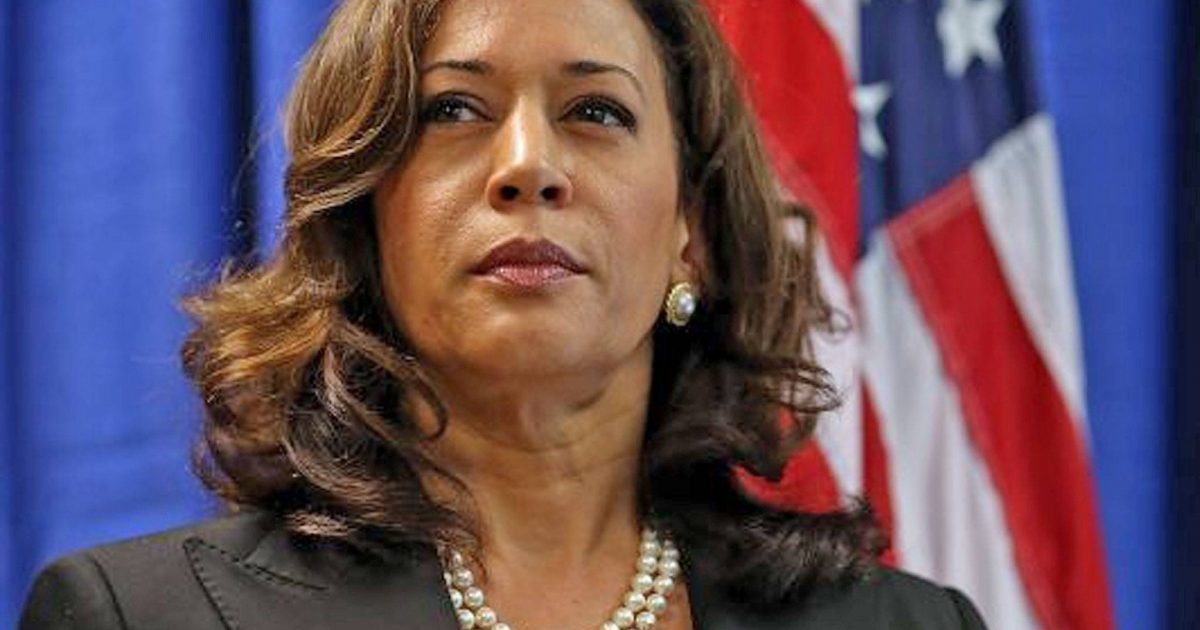 Sen. Kamala Harris of California topped the favorites list on Thursday to become the Democrat frontrunner for 2020. And that is after almost 12 whole months serving as a first-term Senator. 
Ms. Harris is definitely the anthesis of President Donald Trump. Is it conceivable that the liberals will see her as the replacement that they want for Barack Obama and Hillary Clinton? It would be a two-fer that would be hard for them to pass up. Add to that the fact that she is from the Left Coast and that may be the reason the odds pickers were favoring her for a moment. read the story here. 
As Written By David Catanese, for US News and World Report:
take our poll - story continues below
Completing this poll grants you access to Great American Republic updates free of charge. You may opt out at anytime. You also agree to this site's Privacy Policy and Terms of Use.
According to the oddsmakers, that is.
PredictIt, a website that allows election junkies to place real money behind their political prognostications, has been asking thousands of its traders who they think will be the party's next White House standard-bearer. Harris, just entering her 12th month as a senator, has remained among the top three candidates since the market opened Aug. 30.
The trio of other front-runners – Sen. Bernie Sanders of Vermont, Sen. Elizabeth Warren of Massachusetts and former Vice President Joe Biden – are no surprise given their well-established national followings.
It's the 53-year-old Harris who has rocketed up the chain of fresh possibilities this year, as she's been feted by elite donors, fawned over by the Democratic establishment and elevated by a smitten national press corps.
As the cultural and ideological antidote to the current president, her ascension was almost inevitable. But it's also been in motion for years.
Ever since she stepped into the public arena, Harris has been bathed in great expectations. When he was …..
KEEP READING THERE IS EVEN MORE HERE:
Kamala Harris Navigates the 2020 Presidential Landscape | The Report | US News