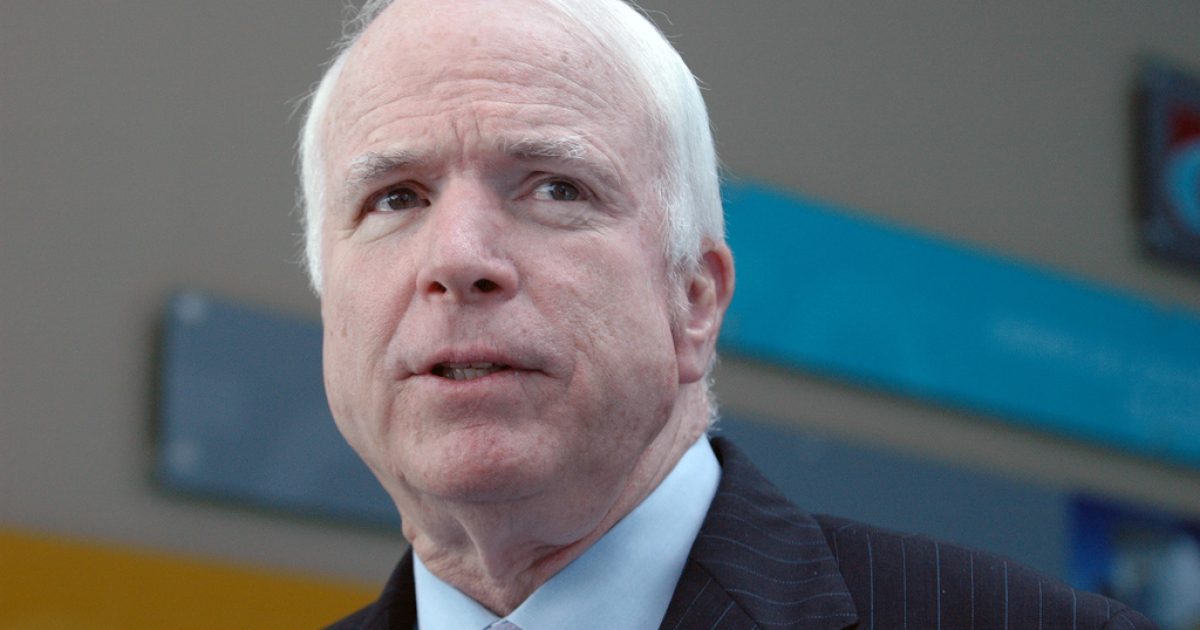 Senator John McCain has been sidelined from his duties as a Senator from his State of Arizona. What this has meant is that Senate Majority Leader Mitch McConnell has had one less GOP vote as he worked various legislation through the Senate. That is because the GOP has a very slim majority. That is a worrisome situation as you consider the pending SCOTUS nomination by President Trump. Will the Senator resign or will he hang on to his seat? What should he do?
As Written and Reported By Allahpundit for Hot Air:
I have no news story to link to here. To the contrary, I haven't seen this question asked once in the flood of coverage since Kennedy's announcement yesterday. So let's ask it.
With McCain out, Senate Republicans have zero margin for error on the nomination. It's 50/49. Either Susan Collins or Lisa Murkowski — or anti-Trumpers Jeff Flake and Bob Corker, both of whom are retiring — could sink the nominee if Democrats hang together. And they will, I think. The Democratic base will get so hot over this that Manchin and the rest of the red-staters will hang back to see what Republicans are doing. If Collins or anyone else makes some disapproving noises that imperil the nominee, pressure from the left on Manchin et al. to vote no and kill the nomination will be enormous. It's easy to imagine red-state Dems supporting a nominee who's going to be confirmed anyway on a party-line Republican vote. It's almost unimaginable that they'd *rescue* a nominee who's headed for defeat due to a Republican split.
No margin for error for Cocaine Mitch. Unless, that is, McCain were to step down suddenly. Republicans wringed their hands for months about his status since, under Arizona law, a vacancy before June 1 …..
KEEP READING THIS STORY BY CLICKING THE LINK BELOW:
Trending: World Wide Web Founder Worried About the Growing Power Wielded by Google and Facebook
Will McCain resign to give McConnell an extra vote on Trump's SCOTUS nominee?
take our poll - story continues below
Should Congress Remove Biden from Office?
Completing this poll grants you access to Great American Republic updates free of charge. You may opt out at anytime. You also agree to this site's Privacy Policy and Terms of Use.