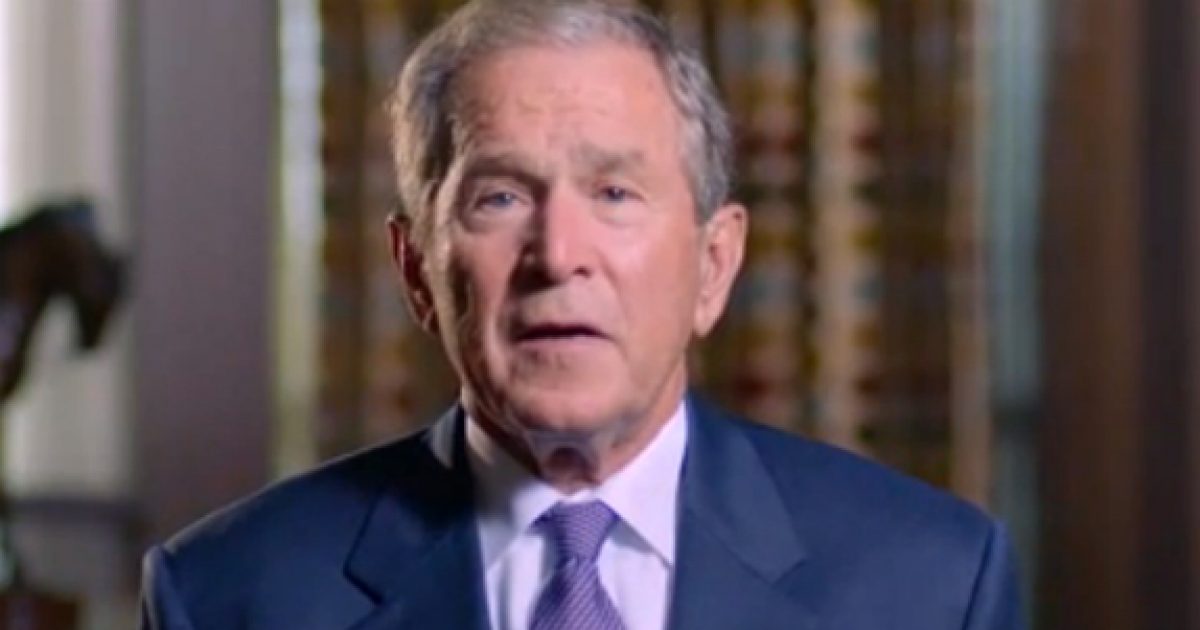 The report is that you can look for former Republican President George W. Bush to be out raising money for the GOP. Mr. Bush, unlike many former Democratic Presidents, has maintained a low political profile. His main interest has been wounded warriors. He has a big heart for them. Now it looks like he wants to assist the GOP raise money.
As Written and Reported By John Bowden for The Hill:
Former President George W. Bush is set to headline several fundraisers for GOP candidates in the coming days across Florida and Texas.
Trending: Even MORE Despicable Behavior Unearthed in Broward Sheriff's Office
Bush will make stops in Tampa and Palm Beach, Fla., on Friday to fundraise for Republican Senate nominee Rick Scott (R) in his bid to unseat Sen. Bill Nelson (D), The Palm Beach Post reports.
take our poll - story continues below
Is Biden's Vaccine Mandate Unconstitutional?
Completing this poll grants you access to Great American Republic updates free of charge. You may opt out at anytime. You also agree to this site's Privacy Policy and Terms of Use.
Scott's fundraiser in Palm Beach, billed as a $1,000 to $25,000-per-person private event at a yet undisclosed location, will jointly benefit Scott's campaign and the National Republican Senatorial Committee (NRSC).
"Gov. Scott is glad to accept the support of President Bush, Vice President Pence, and anyone who shares his views that we need to reform Washington. The governor appreciated the president endorsing his race when he came to Tampa in July," Scott campaign spokesman Chris Hartline told the newspaper.
he former president is also slated to appear at a closed-door event on Wednesday morning in Fort Worth for GOP Rep. Will Hurd(Texas), Politico reports.
Next week, Bush will host a fundraiser in Fort Worth for North Dakota GOP Senate hopeful Kevin Cramer and another in Dallas for Rep. Pete Sessions (R-Texas), according to Politico.
A spokesman for Bush's office told the newspaper that the former president is hoping to help his party maintain the GOP's majority in the Senate while campaigning for ……
KEEP READING THERE IS WAY MORE AT THE LINK BELOW:
George W. Bush to hit fundraising circuit for GOP candidates | TheHill