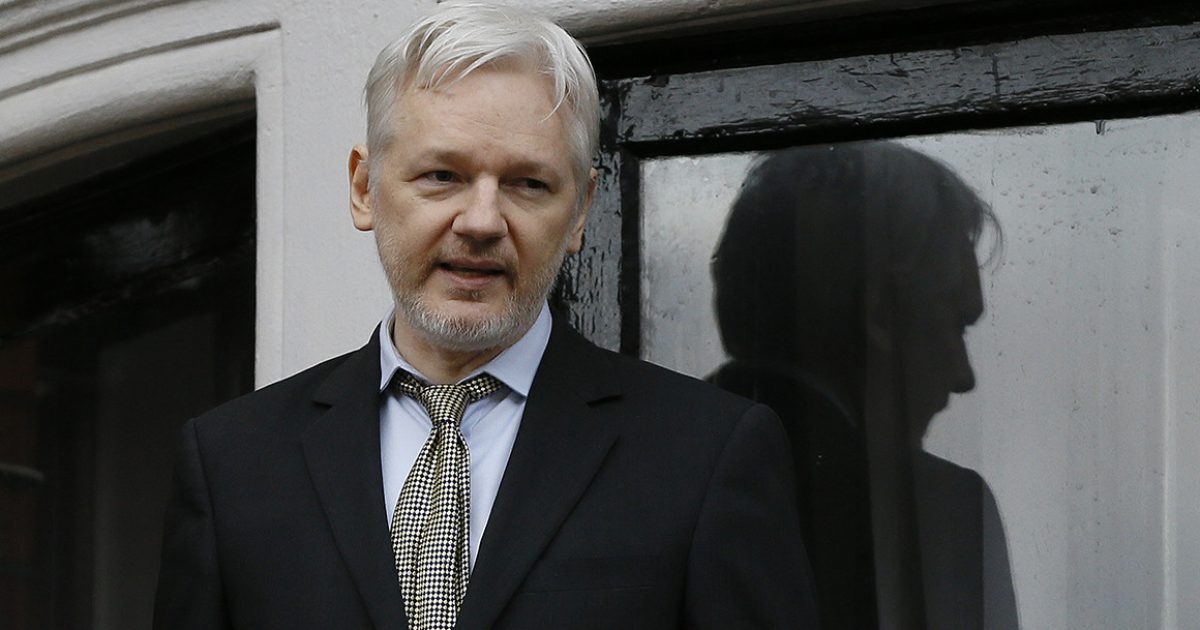 So the Wikileaks founder Julian Assange was snookered into a private Twitter exchange with a bogus Sean Hannity account? How did that happen and who was the imposter? What kind of information was Assange looking to give to Hannity?  How often do the two get together and chat about politics and things? In this report, there is a reference to "Warner." Is this the Democrat Mark Warner? How does the House FISA Court memo play into this exchange? Will Julian Assange or FOX New's Sean Hannity respond to questions about this incident? How do you ensure that you are talking to the right Sean Hannity?
As Written and Reported By Carlos Garcia for The Blaze:
WikiLeaks founder Julian Assange attempted to message Fox News' Sean Hannity over his Twitter account, but instead got duped into interacting with an imposter impersonating Hannity on social media.
Trending: Trump plays Rope-a-Dope in the Middle East
Sean Hannity's Twitter account was mysteriously deactivated for a time – it was later reported that he had been hacked. In the meantime, several impersonators popped up online claiming to be his replacement account.
take our poll - story continues below
Completing this poll grants you access to Great American Republic updates free of charge. You may opt out at anytime. You also agree to this site's Privacy Policy and Terms of Use.
It was during that time that Assange messaged one impersonator.
Here's what he said:
According to screenshots of the conversation at the Daily Beast, Assange told the Hannity impersonator that he had information about "Warner" that he wanted to provide the Fox News host via "other channels."
"I can't believe this is happening. I mean…I can. It's crazy. Nothing can be put past people," said the Hannity impersonator in response to Assange's message. "I'm exhausted from the whole night. What about you, though? You doing ok?"
"I'm happy as long as there is a fight!" Assange replied.
Hannity's impersonator scheduled a phone call to speak to Assange……
KEEP READING THERE IS WAY MORE HERE:
Wikileaks founder messaged someone pretending to be Sean Hannity – here's what he said – TheBlaze