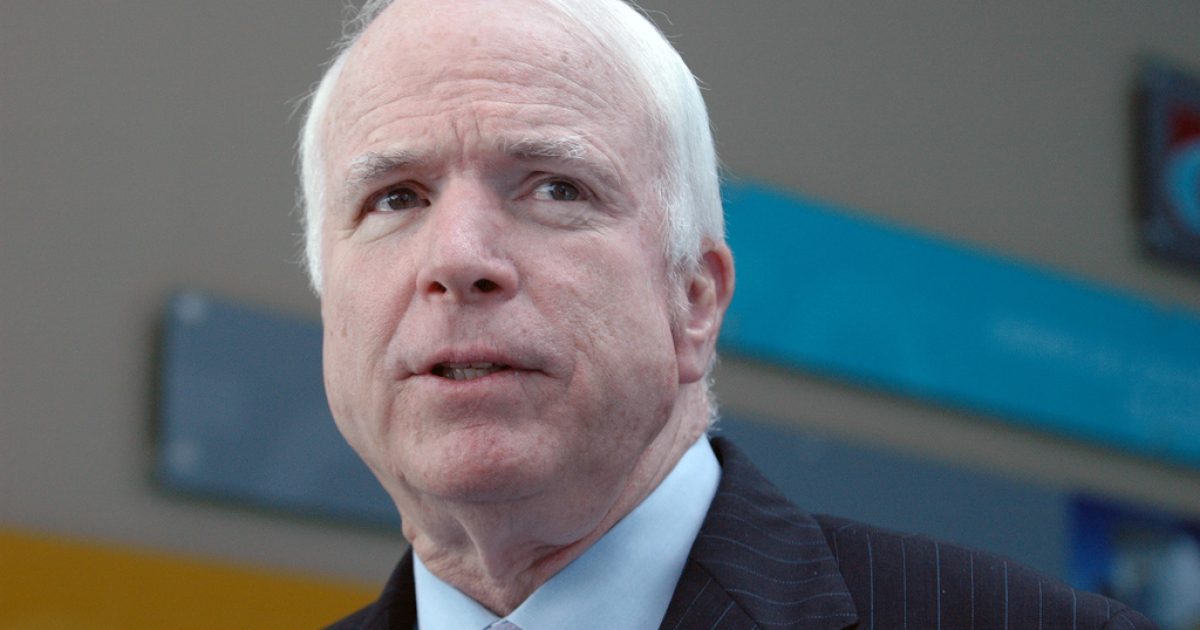 Radio talk show host Rush Limbaugh took notice of the high praise that the media is dishing out on behalf of and in honor of deceased Senator John McCain. He takes nothing away from the service that Navy Admiral and Senator McCain did for the nation. This is about what the media is up to. Remember, they gave McCain as much negative and unflattering media as they did to Donald Trump. So what is the game? Let Rush explain it to you.
As Written and Reported By James Barrett for the Daily Wire:
The media's effusive praise of John McCain, conservative talk radio host Rush Limbaugh suggested Monday, has as much to do with pushing a political agenda as it does paying tribute to the late Republican senator.
Trending: President Trump Reimposes Sanctions Against Iran
"The death of Senator McCain has provided an opportunity for the Drive-By Media," said Limbaugh on his radio show Monday. "I'm gonna warn everybody here. It might be perceived by some … that comments I might make about some aspects of Senator McCain's life could be controversial. Imagine that. I just want to prep everybody that I have my own theories about witnessing the Drive-Bys and how they are reacting to it and why."
take our poll - story continues below
Completing this poll grants you access to Great American Republic updates free of charge. You may opt out at anytime. You also agree to this site's Privacy Policy and Terms of Use.
To set the stage for his discussion about the left-leaning media's politically motivated coverage of McCain's death, Limbaugh cut to a clip of CNN's Jake Tapper. "I can't help but think that like part of the reason why there's such reverence for him today is because of who's in the White House right now because they are polar opposites," said Tapper.
"So there you have it from none other than the Never Trumper network, CNN, making it clear that part of the reason why there's so much reverence for Senator McCain is because of who is in the White House right now," said Limbaugh, interpreting the comment cynically. "One of the reasons there's reverence for …….
KEEP READING THERE IS EVEN MORE AT THE LINK BELOW:
Limbaugh: It's Clear Why The Media Is Really Praising John McCain So Much | Daily Wire