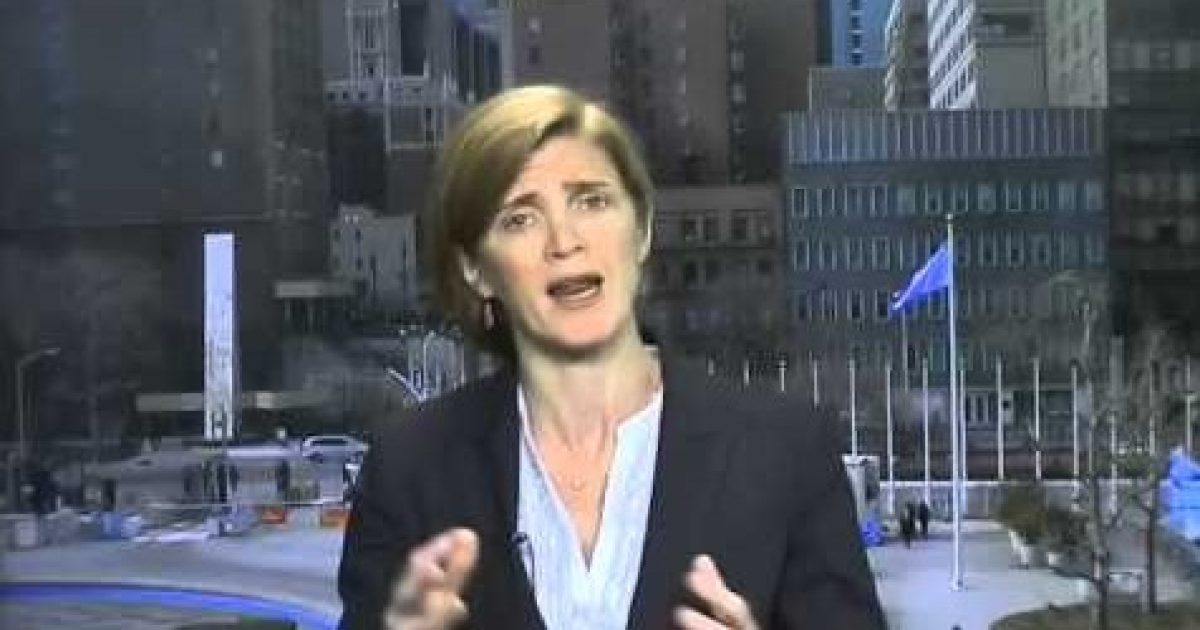 Why is the media so unconcerned with Samantha Power and the rampant "unmasking" done in her name? Anyone? The size of the unmasking effort alone should be enough to cause a criminal inquiry to begin. What could possibly be the need of Obama's Ambassador to the United Nations to make 260 unmasking requests of the intelligence community? The excuse that was given by Samantha Power was that it was not her so somebody must have been using her security access? That does not pass the smell test and if it did why has there been no effort to uncover who breached her security?
As Written and Reported By Jay Latimer for the American Thinker:
There is nothing.
One of the challenges of Spygate is that it's such a sprawling, complicated tale, filled with competing narratives and motives open to interpretation.  We understand that this is a serious situation – possibly the biggest scandal in U.S. history.  But how can one get the message across to the average American without his eyes glazing over?
To cut through the complexity, it helps to focus on specific actions by individuals that we all can agree are suspect.  This brings us to Samantha Power.
Of all the political stories from 2017, surely the most curious is this: why is everyone ignoring the bombshell revelations from Samantha Power?
As you recall, Power was caught using her security clearance as a U.N. ambassador to review private conversations by U.S. citizens.  According to official records, she requested the unmasking of these private citizens over 260 times in 2016 (this was an election year).  She was brought before the House Intelligence Committee to explain her actions.
Her defense?  It wasn't me.  Someone else in the Obama White House did this, using her security clearance……
THERE IS WAY MORE HERE KEEP READING:
Trending: Damning New Evidence "Appears"
Ignoring the Samantha Power bombshell
take our poll - story continues below
Should Congress Remove Biden from Office?
Completing this poll grants you access to Great American Republic updates free of charge. You may opt out at anytime. You also agree to this site's Privacy Policy and Terms of Use.