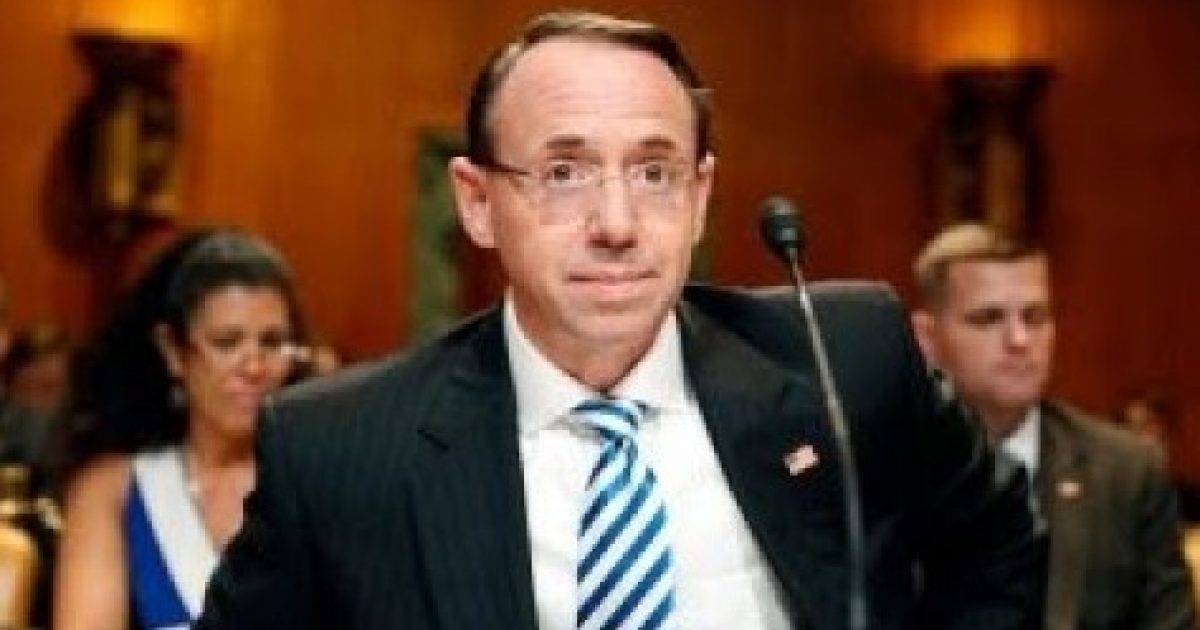 Acting as if the President has not ticked off a whole bunch of our trade partners, Deputy Attorney General Rod Rosenstein has called for a global collaboration against crime. The Deputy AG was in Canada speaking to a forum when he made this proposal. There is already cooperation between nations in the fight against crime. Mr. Rosenstein just wants to keep improving the relationships for better results. Crime is crime no matter where it occurs and deserves the best efforts of all our friends and allies. The G7 summit should not be an issue with this. What do you think?
#DarkToLight Rosenstein calls for global collaboration on crime amid trade tension – Reuters https://t.co/CHQQEYvfiZ

— Rosanne aka Naunie (@bestnaunieever) June 13, 2018
take our poll - story continues below
Completing this poll grants you access to Great American Republic updates free of charge. You may opt out at anytime. You also agree to this site's Privacy Policy and Terms of Use.
Trending: Tech Giants are Strangling our Culture and Economy
As Written and Reported By REUTERS:
MONTREAL (Reuters) – United States Deputy Attorney General Rod Rosenstein on Monday called for global governments to "work together" on law enforcement, at a time when an escalating trade rift is pitting the United States against Canada and a number of Washington's other close trade partners.

Rosenstein said during a speech in Montreal the United States is "enhancing its commitment to international law enforcement coordination," through personal relationships, policy changes and additional resources, citing examples of recent collaboration between Canadian and U.S. law enforcement.

"Working together is not always easy. There may be legal and practical barriers to cooperation," he said during the International Economic Forum of the Americas, Conference of Montreal. "But strong leadership is not about avoiding problems. It is about embracing challenges and overcoming obstacles."

Rosenstein's speech comes after U.S. President Donald Trump fired off a volley of tweets venting anger on NATO allies, the European Union and Canadian Prime Minister Justin Trudeau in the wake of a divisive G7 meeting over the weekend….
KEEP READING THERE IS WAY MORE HERE:
Rosenstein calls for global collaboration on crime amid trade tension | Reuters