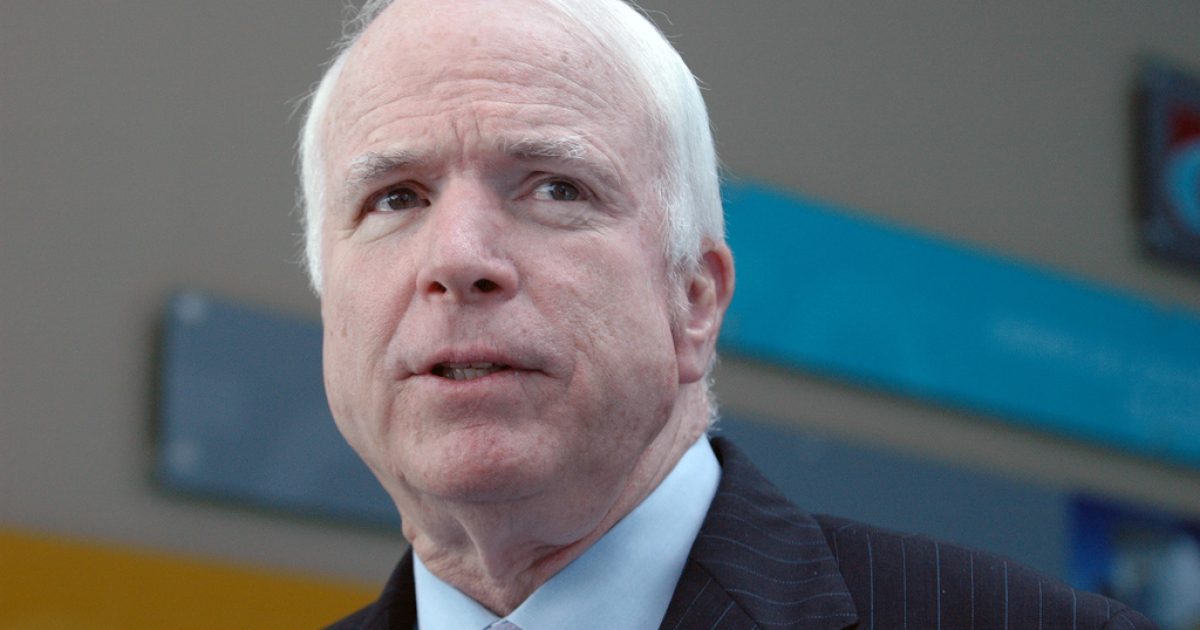 Many people are not familiar with the name David Kramer and would wonder at his invoking of the Fifth Amendment regarding the Steele dossier. That dossier is the dirty tricks one that was financed by the DNC and the Hillary Clinton campaign. Mr. Kramer is tied in with Senator John McCain fo Arizona and it is reported that he was the go-between for the Senator and Christopher Steele. Senator McCain is reported to have received a copy of the dossier and passed it on to the FBI. So just what is it about the Senator, Mr. Steele and the dossier that would be incriminating? Makes you wonder, does it not?
As Written and Reported By Diana Stancy Correll for the Washington Examiner:
David Kramer, a former State Department official and associate of Sen. John McCain, used his Fifth Amendment right to avoid testifying before the House Intelligence Committee concerning the Trump dossier's Russian sources, according to a new report.
In December, Kramer was interviewed by the committee and signaled he had details concerning sources used in the dossier. He was then served a subpoena.
However, Kramer exerted his Fifth Amendment rights and did not meet with the committee, a law enforcement source told Fox News.
Kramer traveled to London in November 2016 where he retrieved a copy of the Trump dossier, written by former British spy Christopher Steele, who had composed the document. Upon returning to the U.S., Kramer gave the document to McCain and later to the FBI's then-director, James Comey.
But the FBI had already received a copy from Steele, who reportedly had sent the agency the dossier in installments starting in July 2016.
Steele was hired by Fusion GPS, an opposition research firm. Last year, the Washington Examiner reported that over the summer of 2016, the firm was retained by lawyer Mark …..
THERE IS WAY MORE HERE KEEP READING:
Trending: Did Hillary Clinton just joke that all Blacks look alike? (Video)
John McCain associate invokes Fifth Amendment to avoid testifying on Trump dossier: Report