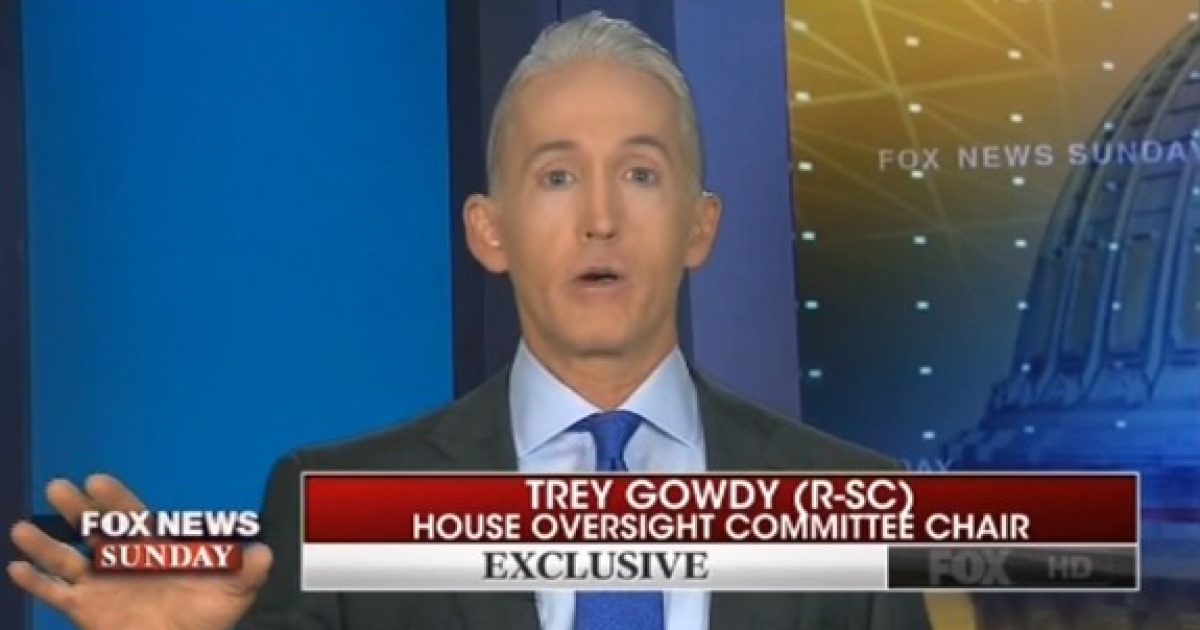 Representative and House Intelligence Chair Trey Gowdy wants to know why Representative Adam Schiff has not leaked any collusion evidence. Representative Schiff has been one of the most vocal of opponents of President Trump in the collusion probe. He has opposed any progress that the House committee has ever attempted. Mr. Schiff has also been extremely quick to leak committee proceedings if it brought any level of political advantage. When it comes to the collusion narrative, he has not leaked anything. Does this mean that there really is no there there? Based on past behavior, you can probably count on it.
As Written and Reported By Chuck Ross for the Daily Caller:
South Carolina Rep. Trey Gowdy said Sunday that, after 18 months of congressional investigation into possible collusion between the Trump campaign and Russian government, he has yet to see a "scintilla" of evidence showing that there was coordination between the two sides.
Trending: Did Hillary Clinton just joke that all Blacks look alike? (Video)
The Republican also said it is unlikely that any Democrat has seen evidence of collusion because if they had, California Rep. Adam Schiff would have already leaked it.
take our poll - story continues below
Should Congress Remove Biden from Office?
Completing this poll grants you access to Great American Republic updates free of charge. You may opt out at anytime. You also agree to this site's Privacy Policy and Terms of Use.
"I have not seen one scintilla of evidence that this president colluded, conspired, confederated with Russia, and neither has anyone else, or you may rest assured Adam Schiff would have leaked it," Gowdy said during an interview on "Fox News Sunday."
"That's why they've moved off of collusion onto obstruction of justice, which is now their current preoccupation," he added.
Gowdy, who is a member of the House Intelligence Committee and chairman of the Committee on House Oversight & Government Reform, said he has likely seen more government documents related to the collusion investigation than anyone in Congress……….
WAIT! THERE IS MORE AND THE VIDEO CAN BE WATCHED AT THE LINK BELOW!!
Gowdy: If Collusion Evidence Existed, Adam Schiff Would Have Leaked It | The Daily Caller