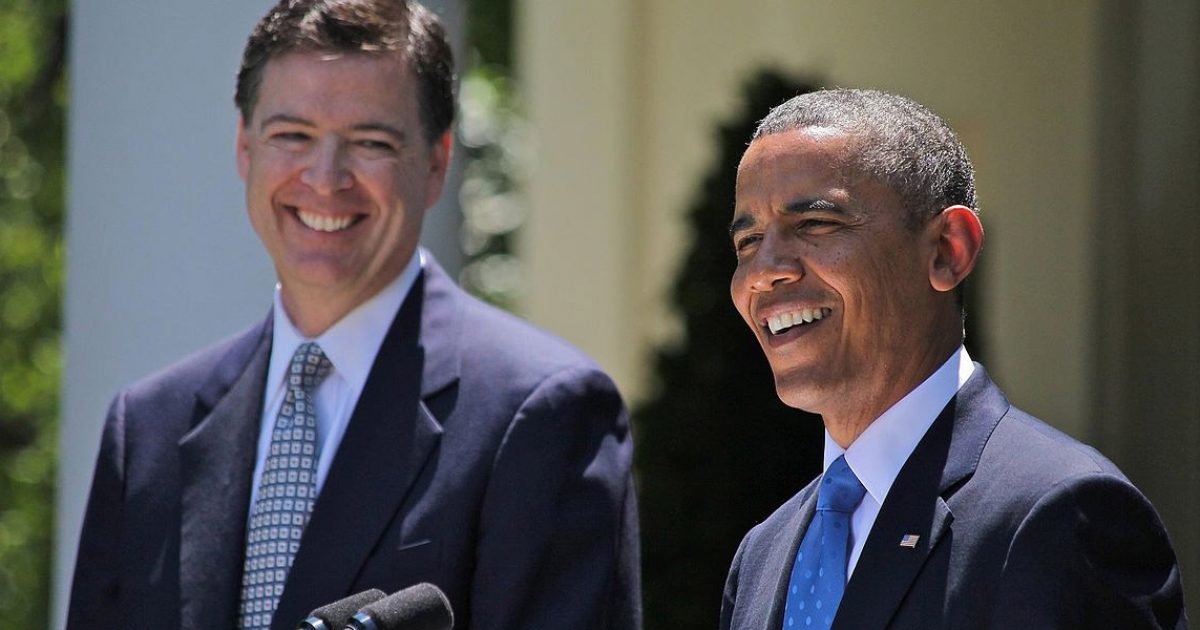 [VIDEO] Because he appointed himself so many hats, former FBI Director James Comey apparently did not need any special counsel to handle the Clinton email server investigation, or as it was called – "matter." It did not seem to have anything to do with the overwhelming opinion that Hillary was de-facto the next President of the United States. He is such a Boy Scout that he was perfect for the occasion? Read this and see.
.@TGowdySC scorches Comey in blistering opening statement at IG hearing https://t.co/wkawa4RjQY pic.twitter.com/L33Zjy2QiU

— Fox News (@FoxNews) June 19, 2018
Trending: Damning New Evidence "Appears"
As Written and Reported By Allahpundit for Hot Air:
"He appointed himself FBI director, attorney general, special counsel, lead investigator, and the general arbiter of what is good and right in the world."
Via Mediaite, a perfectly fair question. Comey's answer, I assume, would be that investigating a sitting president, which is what Trump was when Mueller was appointed, is different from investigating a would-be president, which is what Clinton was during Emailgate. Yes, there's a conflict in a Democratic-run DOJ deciding whether to indict the Democratic nominee, all but dooming her electoral chances if they chose to proceed. But it's not the sort of direct conflict involved when the DOJ is required to investigate its own boss, as has been the case with Trump and Russiagate since January 20, 2017.
But that raises a question. Why didn't Comey demand a special counsel on January 20, 2017 instead of waiting until he was fired and then trying to get a special counsel appointed by releasing his memo about Trump and Mike Flynn? The inescapable conclusion is that, as usual, Comey seems to have believed he was the last honest man at the DOJ. So long as he was shepherding the Russiagate probe, he could rest assured that it was being run with integrity. The moment he was fired, with Rod Rosenstein encouraging Trump to pull the plug on him, it was time to share the memo and hope that Rosenstein would bring in an independent outsider like Mueller to pick up where he left off. That's……
take our poll - story continues below
Should Congress Remove Biden from Office?
Completing this poll grants you access to Great American Republic updates free of charge. You may opt out at anytime. You also agree to this site's Privacy Policy and Terms of Use.
KEEP READING THERE IS EVEN MORE HERE:
Gowdy: Why didn't Comey try to get a special counsel appointed in the Hillary probe instead of deciding everything himself?