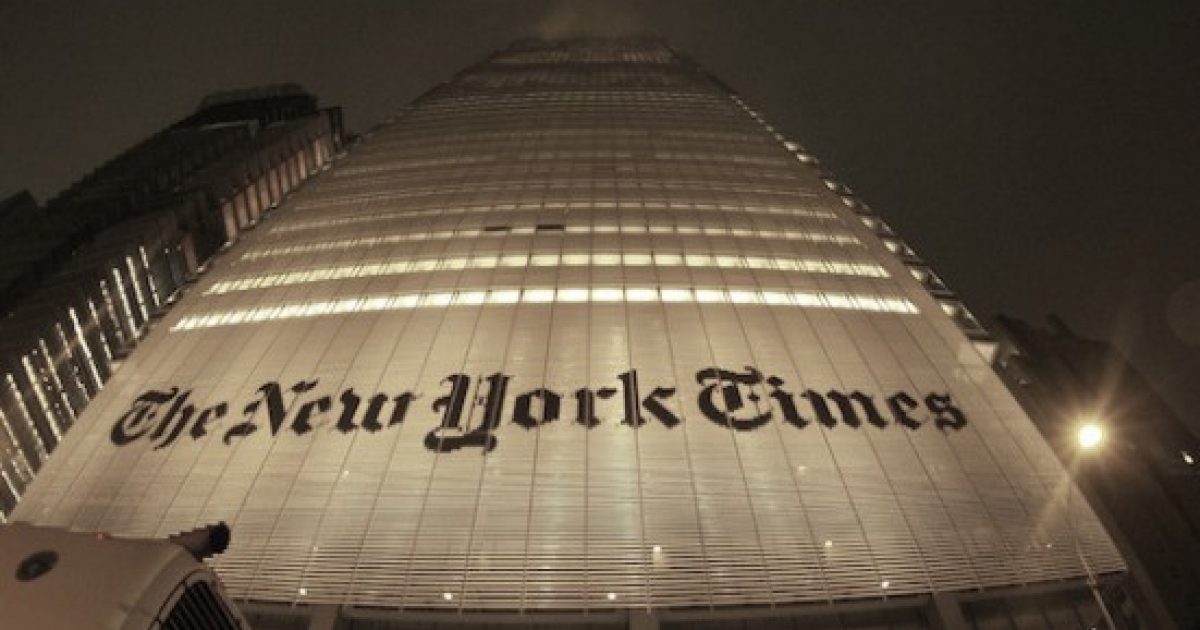 The hiring of Sarah Jeong by the New York Times editorial board did not sit well with one of the NYT's own writers. Elizabeth Williamson of the NYT let it be known that she did not approve all the racial tweets that are in Jeong's past. You could actually consider the tweets by Ms. Jeong to be hate-fullied and probably in violation of many social network community standards. There has been no sign that Twitter or other networks were taking action against her because of it. Because she is a minority, racism cannot be ascribed to her. Ms. Williamson did not say who told her to apologize. Can you guess?
As Written and Reported By Ben Shapiro for the Daily Wire:
On Thursday, New York Times feature writer Elizabeth Williamson has been forced to apologize for having tweeted out disapproving feelings regarding new Times editorial board hire Sarah Jeong. Jeong became the subject of national controversy last week after dozens of anti-white tweets resurfaced, and the Times defended her despite her non-apology.
Trending: More Dirt On Adam Schiff Emerges
Williamson originally tweeted out a column from the Times' Bret Stephens, with the comment, "Here's @BretStephensNYT offering a classy welcome to a colleague who has yet to prove she dserves one." Jeong's tweets, it should be noted, weren't merely anti-white — she had routinely ripped into the Times over the years.
take our poll - story continues below
Do you think Cubans are fighting for healthcare or freedom from Communism?
Completing this poll grants you access to Great American Republic updates free of charge. You may opt out at anytime. You also agree to this site's Privacy Policy and Terms of Use.
Nonetheless, it was Williamson who had to say sorry after tweeting, not Jeong. She tweeted:
I just deleted my earlier tweet about this column. It was inappropriate. I apologize. https://t.co/Z6tNMHHzMD

— Elizabeth Williamson (@NYTLiz) August 9, 2018
It's unclear whether the Times pressured Williamson to apologize, or whether she caved to the baying of the Twitter outrage mob. In any case, the irony of an apology…..
WAIT! THERE IS EVEN MORE ON THIS STORY AT THE LINK DIRECTLY BELOW!
NYT Writer Forced To Apologize To Sarah Jeong After Criticizing Jeong's Racist Tweets | Daily Wire