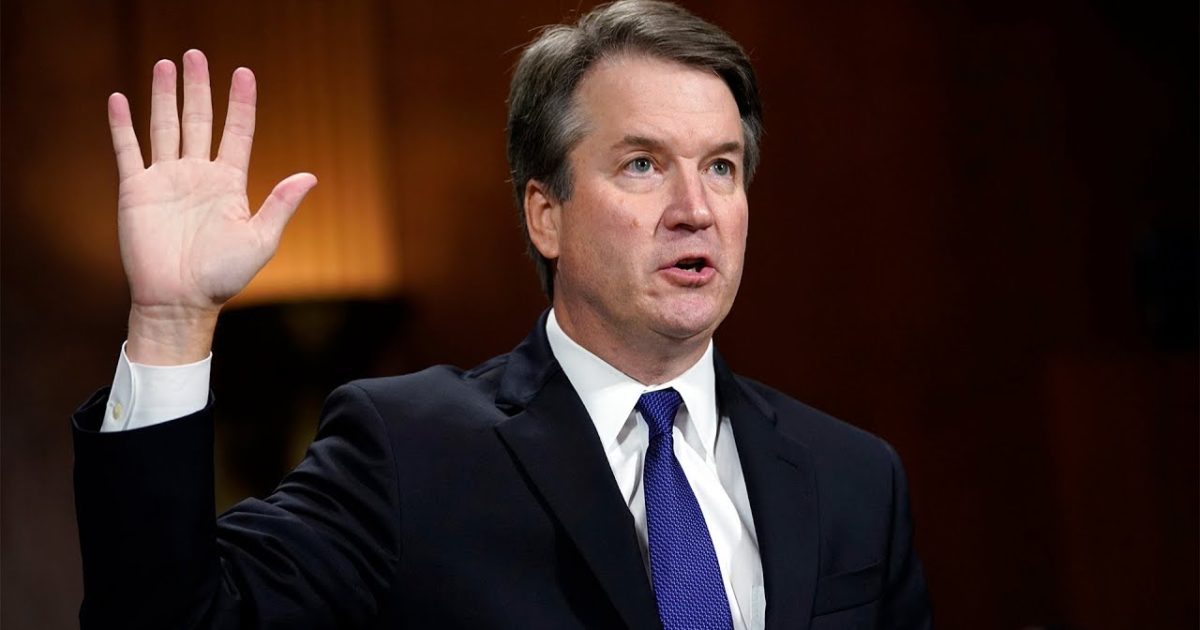 If a District Attorney had done what NBC News did with this item of evidence about Judge Kavanaugh, it would have been called suppressing exculpatory evidence. That DA would have been in a lot of trouble for violating all sorts of laws and professional conduct strictures. If the National Broadcasting Network just decides to withhold it because they did not believe or agree with the information, nothing happens? Here is how they again failed Journalism 101.
As Written and Reported By Alex Griswold for the Free Beacon:
Brett Kavanaugh was confirmed October 6th. At the time of his confirmation, there was a sworn statement before Congress that NBC News knew was false.

Trending: Former Federal Prosecutor Says 'Rosenstein Deeply Involved in Effort to Try to Remove Trump From Office' (Video)

The Republican-controlled Senate Judiciary Committee recommended anti-Trump attorney Michael Avenatti and his client Julie Swetnick to the Justice Department for possible criminal charges on Thursday. Committee Chairman Chuck Grassley noted that in multiple public statements, Swetnick and Avenatti contradicted the sworn statement they provided claiming that Supreme Court nominee Brett Kavanaugh ran a gang-rape-party ring in high school.

take our poll - story continues below

Who would you vote for if the elections were held today?

Completing this poll grants you access to Great American Republic updates free of charge. You may opt out at anytime. You also agree to this site's Privacy Policy and Terms of Use.

What was a very bad day for Avenatti got worse when NBC News reported hours later that "NBC News also found other apparent inconsistencies in a second sworn statement from another woman whose statement Avenatti provided to the Senate Judiciary Committee in a bid to bolster Swetnick's claims."

It was very good reporting by NBC News. But it was also reporting based on interviews conducted three weeks ago, with no clear indication of why the outlet chose to sit on it.

To NBC News' credit, their reporting is the entire reason we know about the discrepancies in Swetnick's accounts. It was their October 1st report—during the height of the Kavanaugh sexual misconduct debate—that first revealed that Swetnick would not or could not confirm several of the details she made in a sworn statement to Congress.

But per the newest story, these are the details NBC News knew for a fact during the Kavanaugh debate, and chose not to report….
WAIT! THERE IS MORE. KEEP READING AT THE LINK BELOW:
Why Did NBC News Sit On Evidence Discrediting A Kavanaugh Accuser For Weeks?