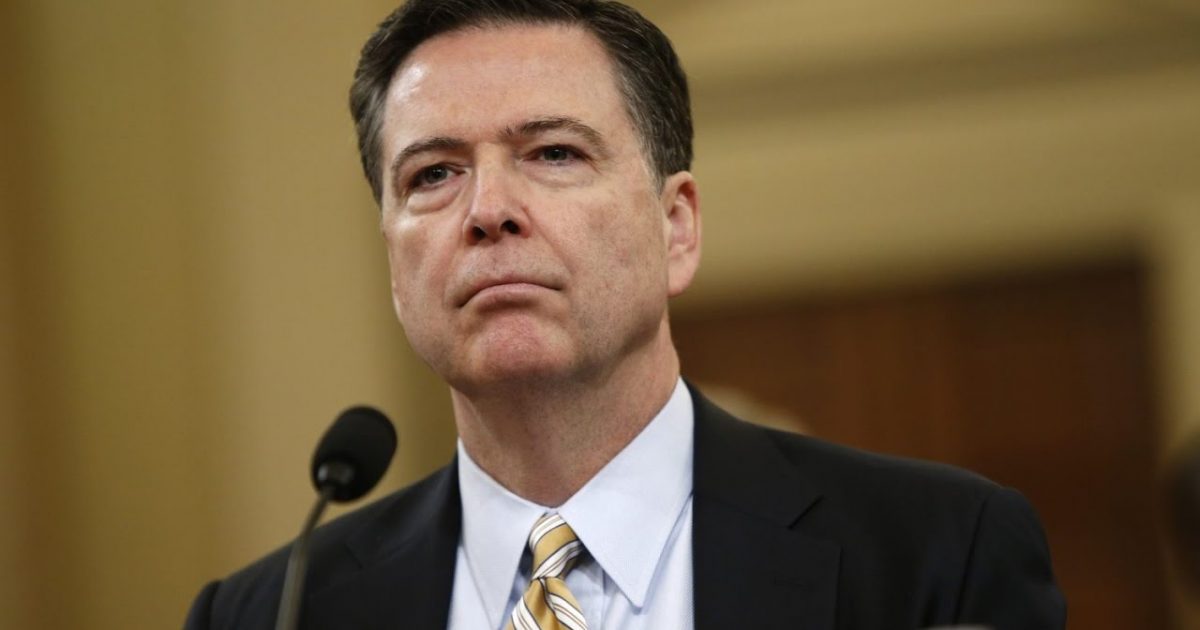 Fired FBI Director James Comey took a Twitter shot at President Trump after the firing of Deputy Director Andrew McCabe. Was this in response to the Tweets that the President had made about the McCabe firing and a side shot at Comey as well? It may or may not have been. 
It seems that James Comey has already written a book about his experiences. It is obviously loaded up and slanted to get at President Trump. A nice public Twitter battle might go a long way in helping book sales. 
Mr. President, the American people will hear my story very soon. And they can judge for themselves who is honorable and who is not.

take our poll - story continues below

Completing this poll grants you access to Great American Republic updates free of charge. You may opt out at anytime. You also agree to this site's Privacy Policy and Terms of Use.

Trending: Why Did NBC News Knowingly Sit On This Important Kavanaugh Detail?

— James Comey (@Comey) March 17, 2018
As Written and Reported by AFP on Breitbart:
Washington (AFP) – Former FBI director James Comey's forthcoming book has shot to the top of Amazon's rankings, helped by President Donald Trump's repeated attacks.

One month before its release, Comey's "A Higher Loyalty: Truth, Lies, and Leadership" hit number one for all books on Amazon's current best sellers list over the weekend, before slipping back to number two Monday, still the leading non-fiction book.

That came after Trump labelled him "lying James Comey" on Twitter Saturday, sparking a rebuttal.

"Mr. President, the American people will hear my story very soon. And they can judge for themselves who is honorable and who is not," Comey said on Twitter.

Comey's pointedly titled book is to be released on April 17, and he has scheduled a number of interviews on it after nearly a year of silence about his firing.

Trump sacked Comey last May in frustration over the Federal Bureau of Investigation's probe into Russian interference in the 2016 election. Comey later released memos…….
KEEP READING THERE IS WAY MORE HERE:
Fired FBI chief Comey's book soars to top of Amazon lists – Breitbart