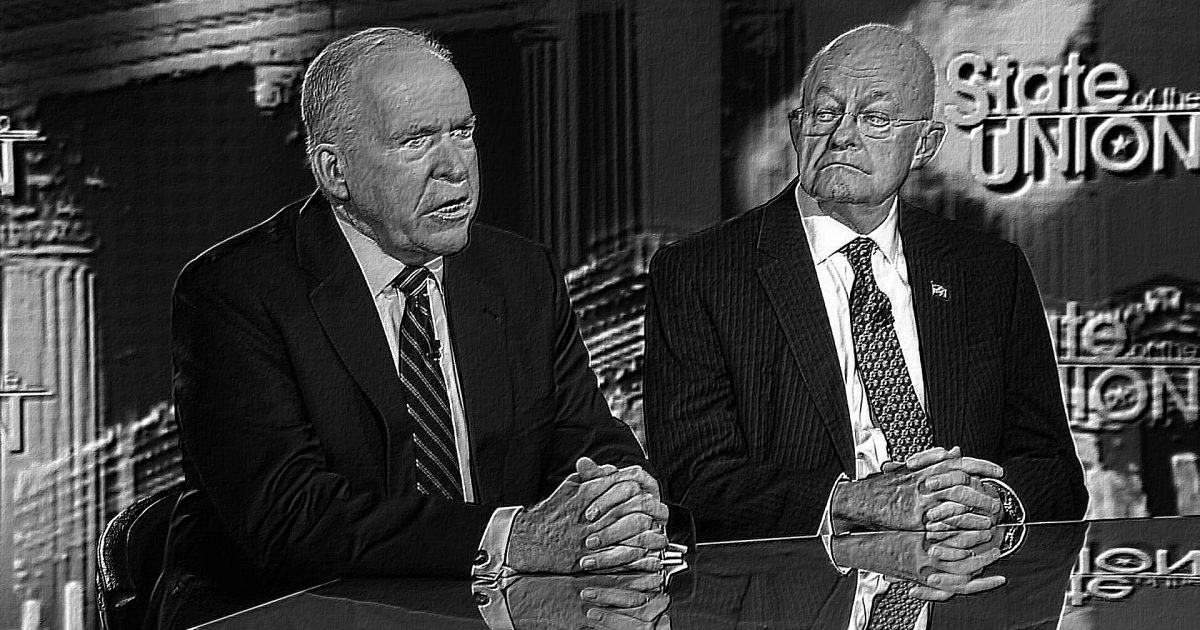 One unanswered question about people leaving government service is why are they still allowed to retain their security clearances. If you are no longer serving, what is the necessity to maintain a clearance level? At the top of that puzzling list are people like John Brennan, James Clapper, and Hillary Clinton. Is it just a status symbol? Do they still have access to classified information? If so, what is it and why do they?
As Written and Reported By and For Breitbart News: 
A report claims that members of the intelligence community privately support revoking the security clearances of former CIA Director John Brennan and ex-DNI Head James Clapper, who they accuse of weaponizing access to classified information against the Trump administration.
Trending: New Facts Obama admin officials and career FBI/DOJ employees misled the FISA court more than previously thought
Lee Smith of RealClearInvestigations writes:
take our poll - story continues below

Completing this poll grants you access to Great American Republic updates free of charge. You may opt out at anytime. You also agree to this site's Privacy Policy and Terms of Use.

President Trump has been criticized for politicizing the intelligence community by threatening to strip the security clearances of former top officials including John Brennan and James Clapper. But numerous past and present senior intelligence officials say that the Obama administration started the politicization — and that revoking the clearances of those who abuse the privilege for partisan purposes may help right the ship.

"As is often the case with the Trump administration, the rollout of the policy is bad, but the idea driving the policy is sound," said one senior intelligence official who, like others interviewed for this article, spoke to RealClearInvestigations only on condition of anonymity. "Under some Obama-era intelligence chiefs, intelligence was used as a political weapon. We need to root that out, not reward it."

It is not clear if the White House is moving forward on Trump's threats last month to revoke those clearances. After Brennan's continued media attacks on Trump following the Helsinki summit with President Vladimir Putin of Russia, Sen. Rand
KEEP READING THERE IS WAY MORE AT THE LINK BELOW:
Report: Intel Officials Support Revoking Brennan, Clapper Security Clearances | Breitbart