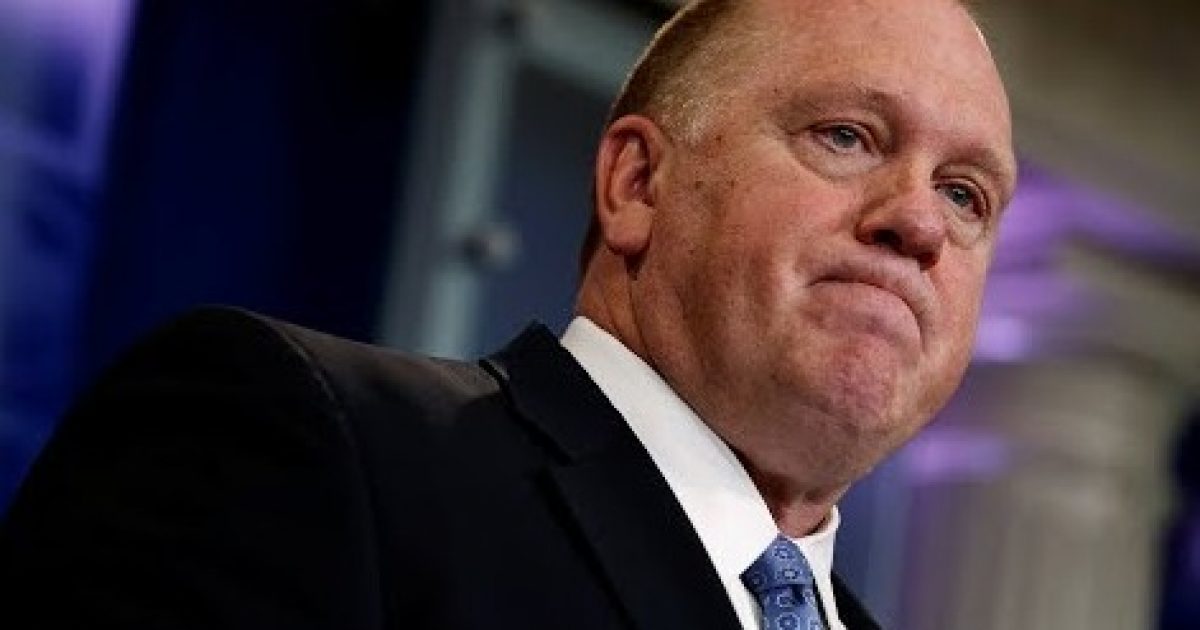 [VIDEO] Outgoing ICE director Thomas Homan appeared on The PBS NewsHour and was interviewed by anchor Judy Woodruff. Ms. Woodruff got out all her hardball questions that are designed to make enforcement of immigration looks look mean and cruel. As you will see in this video, it did not work. Mr. Homan schooled her and her viewers with brilliant and truthful answers. Way to go, Mr. Homan!

As Written and Reported By Ed Straker for the American Thinker:
Nice to see an articulate defender of the proper policing of our borders.
The PBS NewsHour attempted to ambush outgoing ICE director Thomas Homan, but instead, it inadvertently ended up giving viewers a true understanding of the nature of illegal immigration.
PBS NewsHour anchor Judy Woodruff started by playing a camera video of a child crying hysterically while her illegal alien father was being arrested by ICE.  Woodruff said the father was a virtuous illegal alien who "only" had a DUI conviction and asked Homan if his arrest made the country safer.
Homan's answer: "Absolutely."  He went on to tell Woodruff that 10,000 people a year are killed by drunk drivers.  He added, "If the message we want to send to the rest of the world is it's okay to enter this country illegally as long as you successfully hide for ten years, as long as you have a U..S citizen child while you're here illegally, now you're immune from law enforcement, now you're immune from the laws of this country – if that's the message we want to keep sending, we're never going to fix this illegal immigration crisis."
Woodruff attacked again, asking if ICE was creating a "climate of fear" around the country.  Homan reminded Woodruff that America is a sovereign country that has the right to protect its……
KEEP READING THERE IS MORE HERE:
Trending: Did Hillary Clinton just joke that all Blacks look alike? (Video)
Watch ICE director school liberal media about 'virtuous' illegal aliens
take our poll - story continues below
Should Congress Remove Biden from Office?
Completing this poll grants you access to Great American Republic updates free of charge. You may opt out at anytime. You also agree to this site's Privacy Policy and Terms of Use.