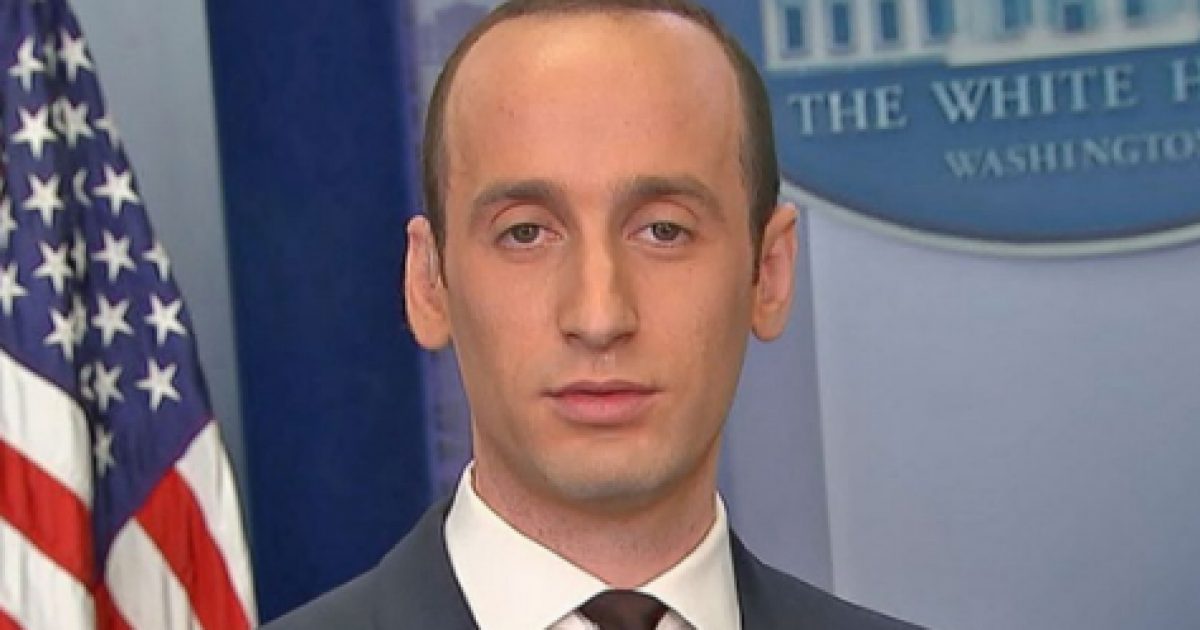 The Trump campaign had another aide that was the target of the FBI mole. That is why Judicial watch had this to say: "Spygate much bigger than Watergate. President Trump should order full disclosure and end the FBI/DOJ/CIA cover-up." ~ Tom Fitton, Judicial Watch.
Stephen Miller, another Trump campaign adviser who currently serves in the White House was also invited to attend the event at Cambridge that wound up being attended by Carter Page. This proves that this was an active attempt to compromise someone in the Trump campaign. Here are the details.
As Written and Reported By Chuck Ross for the Daily Caller:
Was invite to Stephen Miller part of FBI operation?
Carter Page was not the only Trump campaign adviser invited to a July 2016 event at the University of Cambridge, the storied British institution where "Spygate" is believed to have originated.
The Daily Caller News Foundation has learned that an invitation to attend the campaign-themed event was extended to Stephen Miller, another Trump campaign adviser who currently serves in the White House. Miller did not attend the event, which featured former Secretary of State Madeleine Albright as a keynote speaker.
J. D. Gordon, the director of the campaign's national security advisory committee, told TheDCNF he believes the invitation from Cambridge to Miller was sent in May 2016. That's a month before a graduate assistant of FBI informant Stefan Halper sent an invitation to Page to visit the campus.
"The invitation was to Stephen Miller who could not attend," Gordon, a former Pentagon spokesman, told TheDCNF. "In the midst of our policy office search for a surrogate, Carter Page informed me that he had also been invited and would like to attend……
Trending: Former Federal Prosecutor Says 'Rosenstein Deeply Involved in Effort to Try to Remove Trump From Office' (Video)
WAIT! KEEP READING THERE IS WAY MORE AT THIS LINK BELOW!!
take our poll - story continues below
Who would you vote for if the elections were held today?
Completing this poll grants you access to Great American Republic updates free of charge. You may opt out at anytime. You also agree to this site's Privacy Policy and Terms of Use.
Another Trump Campaign Aide Was Invited To Cambridge Event Where 'Spygate' Started | The Daily Caller