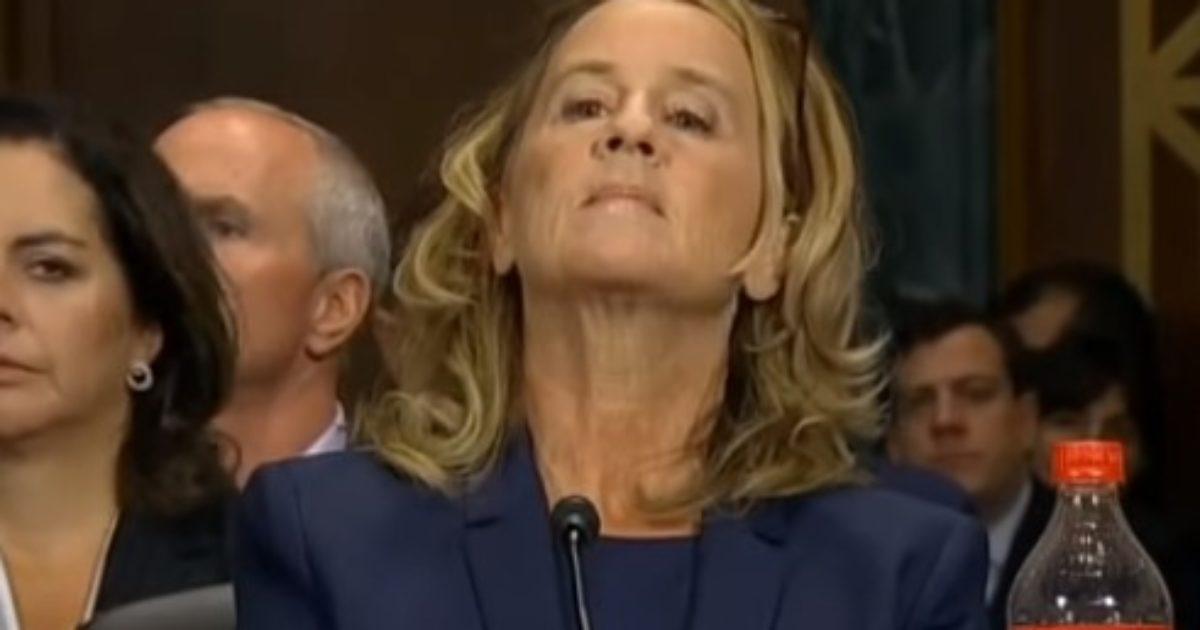 At about the same time that the cloture vote was getting ready to be held, a little gem of information about the Kavanaugh calendar emerged. That infamous July 1st, 1982 party on Brett Kavanaugh's calendar has been debunked as the party of record. What is even more fun is to look at who debunked it as the date.
As Written and Reported By Allahpundit for Hot Air:
Glad they waited until the eve of the cloture vote to make this clear, after a week of theorizing by chumps like me and days spent by the FBI interviewing people named on Kavanaugh's calendar on that date.
SEE ALSO: The Women's March is not handling Sen. Collins' Kavanaugh decision very well
Trending: Why the New Strzok-Page Texts Should Scare You

Christine Blasey Ford would have ruled out a key date that both Republicans and Democrats have examined in evaluating her sexual assault claim against Brett Kavanaugh, had the FBI contacted her for its inquiry, according to a member of her team…

take our poll - story continues below

Should Congress Remove Biden from Office?

Completing this poll grants you access to Great American Republic updates free of charge. You may opt out at anytime. You also agree to this site's Privacy Policy and Terms of Use.

But a member of Ford's team said the California-based professor — who was not interviewed by the FBI for its inquiry — "would have told them that she never considered July 1 as a possible date, because of some of the people listed on his calendar who she knew well and would have remembered."

"She would have also told the FBI that it was just a regular summer night for everyone else who was there," the member of Ford's team added. "There would have been no reason for them to remember it."
That's exactly the point skeptics like me of the July 1 theory made in criticizing it. It was an intriguing possibility because two of the people whom Ford remembers as being present, Mark Judge and Patrick Smyth, were also listed on Kavanaugh's calendar as attending the drink…..
KEEP READING THERE IS EVEN MORE AT THE LINK BELOW:
No, the alleged attack on Ford didn't happen at the July 1, 1982 party, says … Ford team member