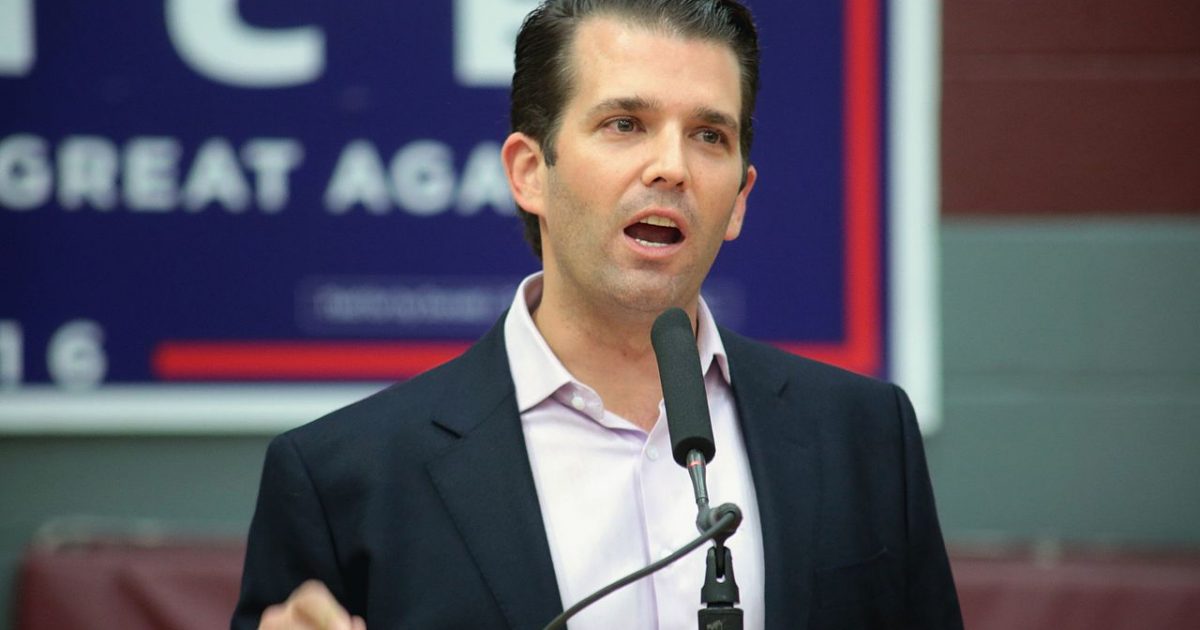 If you are going to have your messages selectively released, then Donald Trump, Jr. reasons that the best response is to release them all. That is what he did after congressional committees released his correspondence with Wikileaks. The reasoning is that this will put everything into perspective and cannot be used to put up a false narrative. 
Trump, Jr. continues to cooperate with Congress and has been very forthcoming with all their requests. You would think that Congress could be as well behaved, but their agenda gets in the way of their ethics sometimes. 
As Written By Brooke Singman for Fox News:
President Trump's eldest son, Donald Trump Jr., corresponded with WikiLeaks before the 2016 presidential election, a dialogue of which the president's son confirmed Monday night on Twitter.
In a series of tweets, Trump Jr. produced "the entire chain of messages with @wikileaks(with my whopping 3 responses) which one of the congressional committees has chosen to selectively leak. How ironic!"
Trending: Senator Swoops In to 'Protect' Rod Rosenstein
Here is the entire chain of messages with @wikileaks (with my whopping 3 responses) which one of the congressional committees has chosen to selectively leak. How ironic! 1/3 pic.twitter.com/SiwTqWtykA

take our poll - story continues below

Do you think the 2nd Amendment will be destroyed by the Biden Administration?

Completing this poll grants you access to Great American Republic updates free of charge. You may opt out at anytime. You also agree to this site's Privacy Policy and Terms of Use.

— Donald Trump Jr. (@DonaldJTrumpJr) November 14, 2017
3/3 pic.twitter.com/5FdeNrbg02

— Donald Trump Jr. (@DonaldJTrumpJr) November 14, 2017
2/3 pic.twitter.com/b1B9PBGl5t

— Donald Trump Jr. (@DonaldJTrumpJr) November 14, 2017
The Atlantic first reported on Monday that Trump Jr. received a private message from the WikiLeaks Twitter account on September 20, 2016 – a message shown in the tweets produced by the president's son.
"A PAC run anti-Trump site putintrump.org is about to launch," WikiLeaks wrote. "The PAC is a recycled pro-Iraq war PAC. We have guessed the password. It is 'putintrump.' See 'About' for who is behind it. Any comments?"
Trump Jr. replied, "Off the record I don't know who that is, but ……..
KEEP READING THERE IS WAY MORE HERE:
Donald Trump Jr. releases email communications with WikiLeaks from before election | Fox News