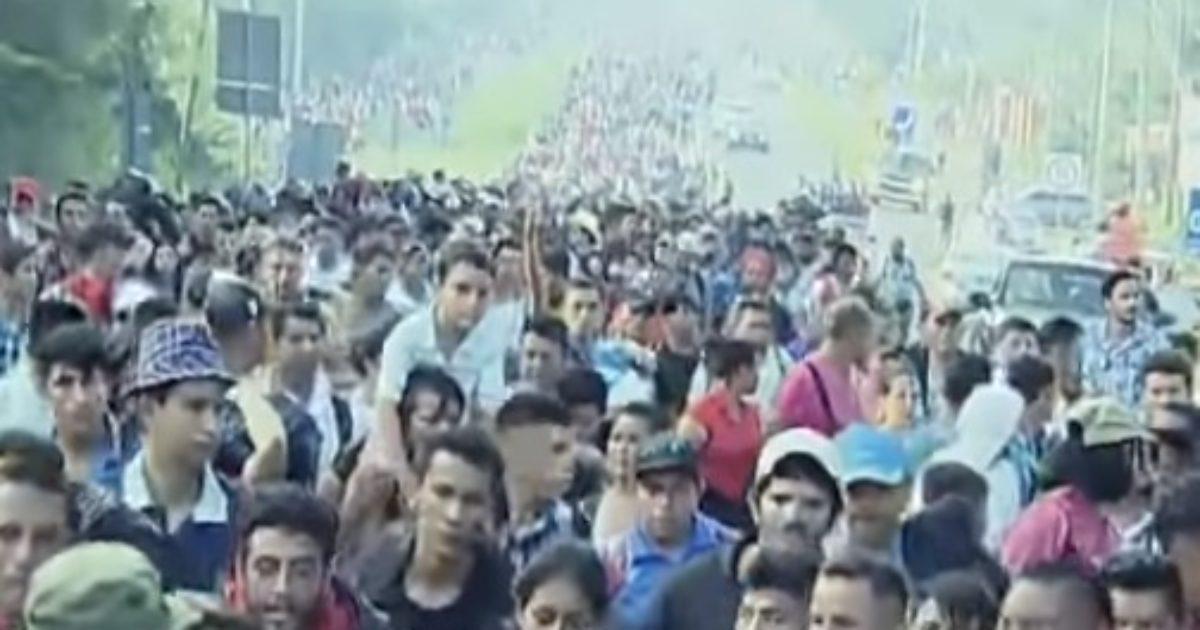 The Honduran spawned column of illegals is well into Mexico now and questions are still not answered as to who is funding the caravan. There is a lot of speculation as to which liberal progressive pockets all this funding is coming from. Due to the sheer size of the caravan, it is inconceivable that it could be an unfunded grass-roots movement. The other concern is related to the composition of those traveling in it. Here is what the article has to say about all that.
As Written and Reported By Joe Wolverton, II, J.D. for the New American:
As a Honduran horde approaches the southern border of the United States, questions of the source of the funding and the sincerity of those among the thousands allegedly seeking asylum need urgent answers.
Trending: CNN Panel Bashes Hillary Clinton?
A report published by the New York Postidentifies Bartolo Fuentes, a former Honduran legislator and vocal supporter of Hugo Chavez, as the instigator of the seemingly sudden exodus from the Central American country.
take our poll - story continues below
Should Congress Remove Biden from Office?
Completing this poll grants you access to Great American Republic updates free of charge. You may opt out at anytime. You also agree to this site's Privacy Policy and Terms of Use.
The Daily Beast printed an exposé of the ex-politician and radio show host who was once himself a refugee from his home country and who currently and constantly touts the benefit of open borders. Here's the relevant information revealed in the Daily Beast's article:
About a month ago, when Fuentes first became aware of small groups dispersed throughout Honduras that were organizing among themselves to make the trek north, he decided to help out, just as he had done with a previous migrant caravan last April — and indeed throughout his life.

At the time, all the groups combined numbered no more than 200 people, Fuentes says. As someone who had helped repatriate the bodies of many migrants who died in the journey al Norte, he was acutely aware of the dangers and wanted to help ensure the people's safety.

"No one expected this human avalanche," he told The Daily Beast in a phone call from the….
KEEP READING AS THERE IS WAY MORE AT THE LINK BELOW:
Who's Funding the Caravan and Who Could be Hiding Among the Hondurans?