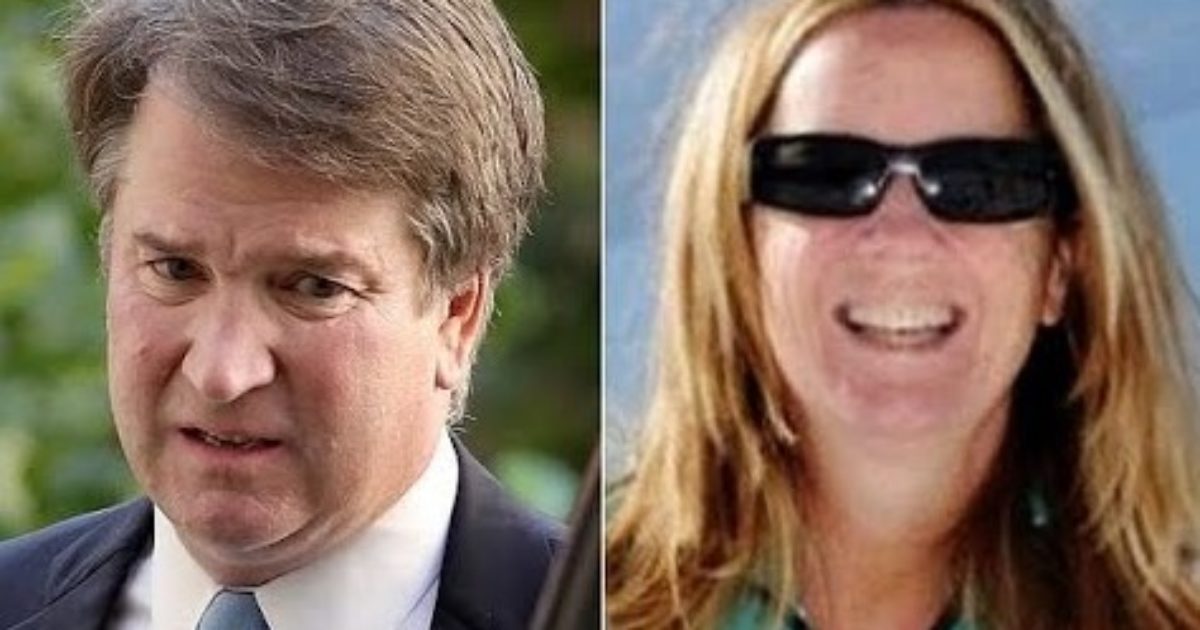 The thoughts that Christine Ford is lying is based on a number of observations. We are not talking about body language or eye blinks are any of the tell-tell physical observation stuff. From her testimony and explanations about the event, it becomes an ever-changing story. Each change has been timed perfectly to attack Judge Kavanaugh's defense. That is not all. Look at the lack of support as well the rebuttal of some of her story parts.  Read this and decide.
As Written and Reported on by Matt Walsh for the Daily Wire:
I was among those who tried to be gentle with Christine Ford in the early going, though I never took her story at face value. I thought perhaps she was mistaken or misremembering. I tried to give her the benefit of the doubt, even as the inconsistencies piled up. Like many supporters of Brett Kavanaugh — and Kavanaugh himself — I theorized that something bad may have happened to her, but she accidentally misconstrued the events in her mind or subconsciously infused Kavanaugh into her memory of the event.

Trending: Trump won? How did this analyst come to that conclusion?

Now I think it is time to stop being so gentle. It is just not possible to avoid the plain reality anymore: Christine Ford is a liar. She may still have been victimized in some form at some point in the past, but it is no longer possible for a rational person to conclude that this is all an innocent case of mistaken identity. Someone is a liar here. And it seems very clear that the liar is Ford.

take our poll - story continues below

Who would you vote for if the elections were held today?

Completing this poll grants you access to Great American Republic updates free of charge. You may opt out at anytime. You also agree to this site's Privacy Policy and Terms of Use.

There's a reason why sex crimes prosector Rachel Mitchell doesn't find Ford's story credible. There are too many gaps and the gaps are too suspicious. It's not just that Ford can't remember — it's that she …….
KEEP READING THERE IS EVEN MORE AT THE LINK DIRECTLY BELOW!
WALSH: How We Know That Christine Ford Is A Liar | Daily Wire