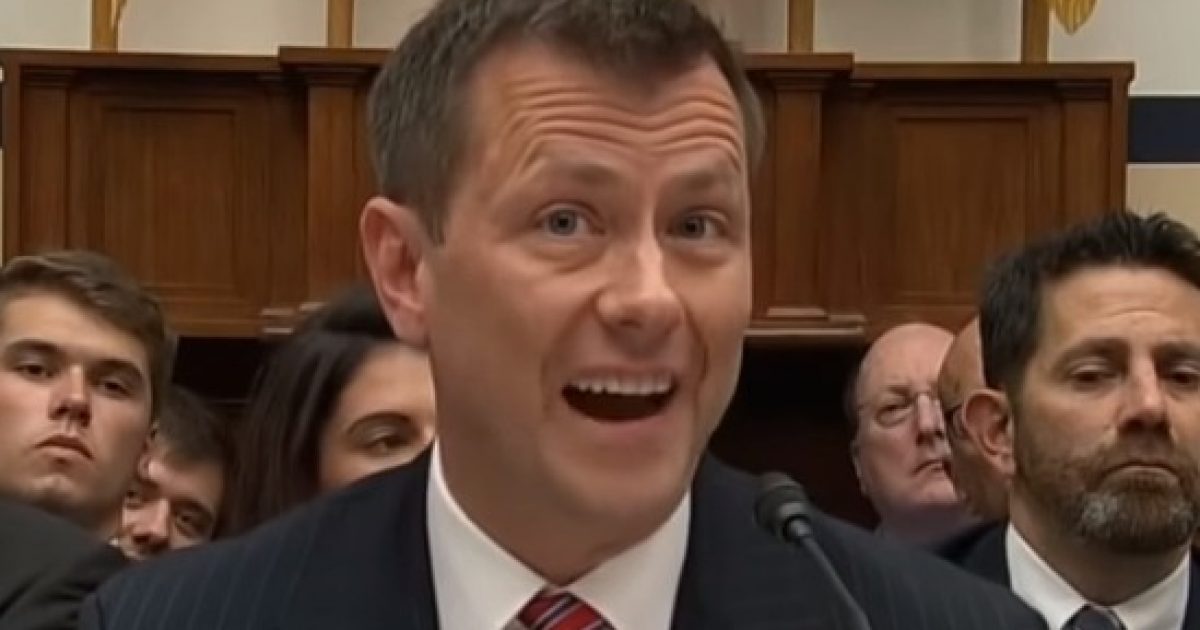 Recently terminated FBI Agent Peter Strzok ( He lost his job today.) has definitely hit the ground running. The notorious Trump-hating agent has already started a Go Fund Me account to get him through the tough times ahead. The total is growing by leaps and bounds. You can read the request for that support in this article. He has also jumped on Twitter and his choices of who to follow are also interesting. How long before he gets a book deal?
As Written and Reported By Allahpundit for Hot Air:
$trzok.
Trending: Failed Presidential Candidate Hillary Clinton May Have Just Found a "New Job"
Comey's book was a runaway bestseller. Andrew McCabe's own online fundraiser raked in half a million dollars despite the fact that his wife's a doctor. You thought ol' Pete Strzok was going to turn down some of that easy Resistance money?
take our poll - story continues below
Is Biden's Vaccine Mandate Unconstitutional?
Completing this poll grants you access to Great American Republic updates free of charge. You may opt out at anytime. You also agree to this site's Privacy Policy and Terms of Use.
WaPo updated its story about his firing earlier this afternoon to include a link to his new GoFundMe page. As I write this, the page has been live for around four hours — and he's already $30,000 in the black. He could put on a sandwich board that reads "I'M THAT FBI GUY WHO TRUMP HATES," show up at the next left-wing rally in D.C., and walk away at the end of the day with enough to retire on in Hawaii. At the rate we're going, progressives might as well start a trust fund for periodic lottery-sized payouts to federal employees who've earned Trump's ire.
It'd be nice to think of Jeff Sessions sailing away on his own yacht after POTUS finally punts him out of office.
For the last year, Pete, his work, and his character have been the target of highly politicized attacks, including frequent slanderous statements from President Trump, who actively—and apparently successfully—pressured FBI officials to fire Pete…

Unlike those who typically become the focus of partisan investigations in Washington, Pete is not politically connected, he's not a wealthy lobbyist and he's not interested in using his notoriety for personal……..
WAIT! THERE IS WAY MORE ON THIS STORY AT THE LINK BELOW:
Here we go: Peter Strzok launches Twitter account — and online fundraiser