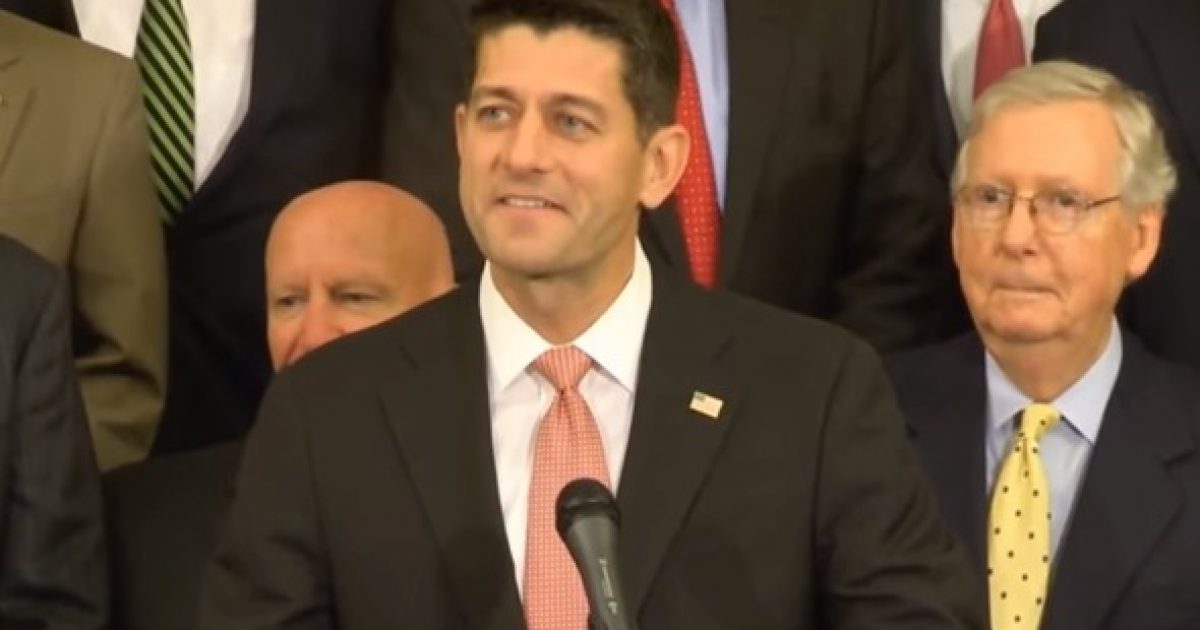 It appears that passing a DACA Amnesty Bill is a goal for departing Speaker of the House Paul Ryan. The Speaker has announced that he is retiring at the end of his term, but it seems that Open Borders is on his bucket list. This is not what the conservative GOP base wants to hear. They are looking for a secure southern border and a serious settlement to the illegal alien's problem. 
As Written and Reported By John Binder for Breitbart:
House Speaker Paul Ryan will push his open borders agenda during his last months in Congress, telling the media that he is interested in passing an amnesty for millions of illegal aliens who are enrolled and eligible for the President Obama-created Deferred Action for Childhood Arrivals (DACA) program.
Trending: World Wide Web Founder Worried About the Growing Power Wielded by Google and Facebook
Ryan announced this week that he will leave Congress after his current term is up, but now he says he will continue pushing for a DACA amnesty despite his exit.
take our poll - story continues below
Should Congress Remove Biden from Office?
Completing this poll grants you access to Great American Republic updates free of charge. You may opt out at anytime. You also agree to this site's Privacy Policy and Terms of Use.
In a comment to Fox News's Chad Pergram, Ryan said he would "certainly" be interested in passing a DACA amnesty before his term ends.
Ryan on tackling DACA before he leaves: I certainly would like to

— Chad Pergram (@ChadPergram) April 12, 2018

For months, White House staffers like Marc Short — the former executive for the pro-mass immigration, anti-Trump Koch brothers — attempted to push a DACA amnesty inside President Trump's administration.
Ryan, likewise, said two months ago that his main focus after passing a budget to keep the federal government open was to pass an amnesty for DACA illegal aliens, of which between 800,000 to 3.5 million would be allowed to permanently stay in the U.S.
"We will bring a DACA solution to the floor," Ryan said in February….
THERE IS EVEN MORE HERE KEEP READING:
Paul Ryan to Push DACA Amnesty for Millions of Illegal Aliens Before Leaving Congress | Breitbart