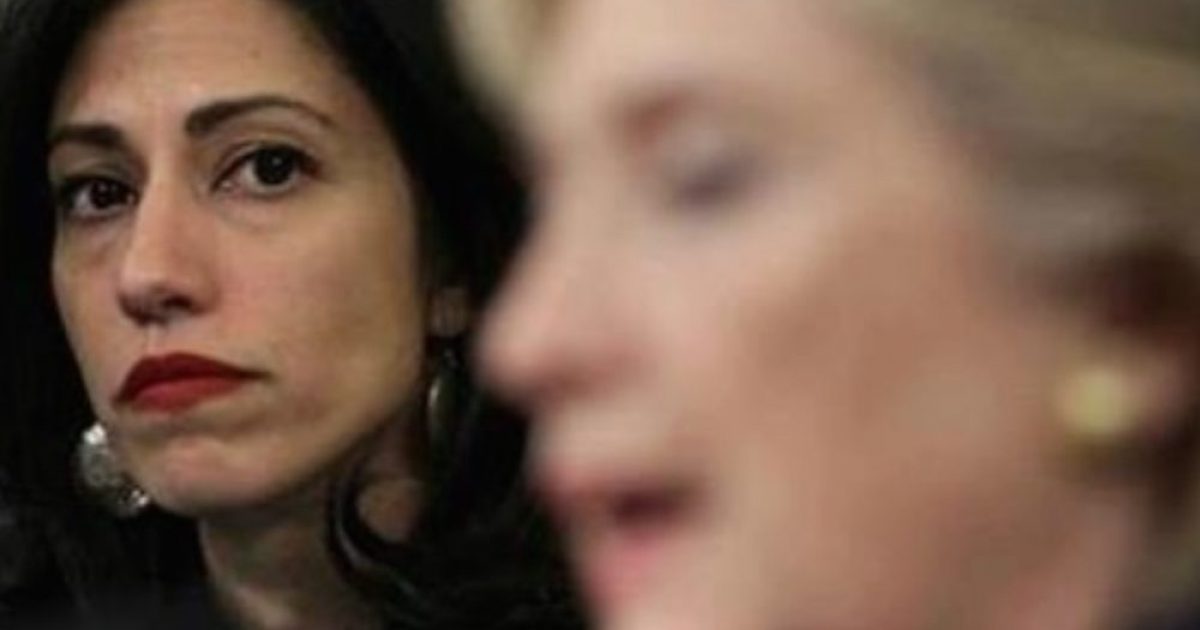 IG Horowitz revealed in Senate testimony FBI never named a target or even subject in Clinton probe. Not Cheryl Mills, Huma Abedin, Combetta or Clinton herself. "Nobody was listed as a subject of this investigation at any point in time," adding this was "surprising" for a criminal probe. That is not the only problem with the FBI's handling of the Clinton email probe. All the email of Clinton aide Huma Abedin were never examined and there were compelling reasons for them to be seized and examined. Did you know that Huma had the only other email account on the Clinton private server? Read more here.
As Written and Reported By Aaron Klein for Breitbart:
NEW YORK — In its extensive report on the Hillary Clinton email probe, the Justice Department's internal watchdog raised significant questions about why the FBI did not examine the contents of Clinton aide Huma Abedin's private email accounts and did not seek to obtain Abedin's personal devices to determine whether classified information was exchanged.
The report noted Abedin should have been a point of interest since the FBI obtained from other sources classified email exchanges between Clinton and Abedin that were missing from the 30,490 emails turned over to the State Department by Clinton's attorneys. Clinton had claimed the remaining emails were not work-related.
Also, the report documented that the FBI did not go after Abedin's emails or devices even though she was "the only State Department employee, besides Clinton, with an account on the clintonemail.com domain on Clinton's server."
The 500-plus page report authored by the Justice Department's Office of the Inspector General cited witnesses saying they believed "there was a flaw in the culling process, which resulted in the exclusion of most of Abedin's clintonemail.com emails from the State Department production."…..
KEEP READING THERE IS EVEN MORE HERE:
Trending: World Wide Web Founder Worried About the Growing Power Wielded by Google and Facebook
IG Report Questions Why FBI Did Not Investigate Huma Abedin's Emails During Hillary Probe
take our poll - story continues below
Should Congress Remove Biden from Office?
Completing this poll grants you access to Great American Republic updates free of charge. You may opt out at anytime. You also agree to this site's Privacy Policy and Terms of Use.