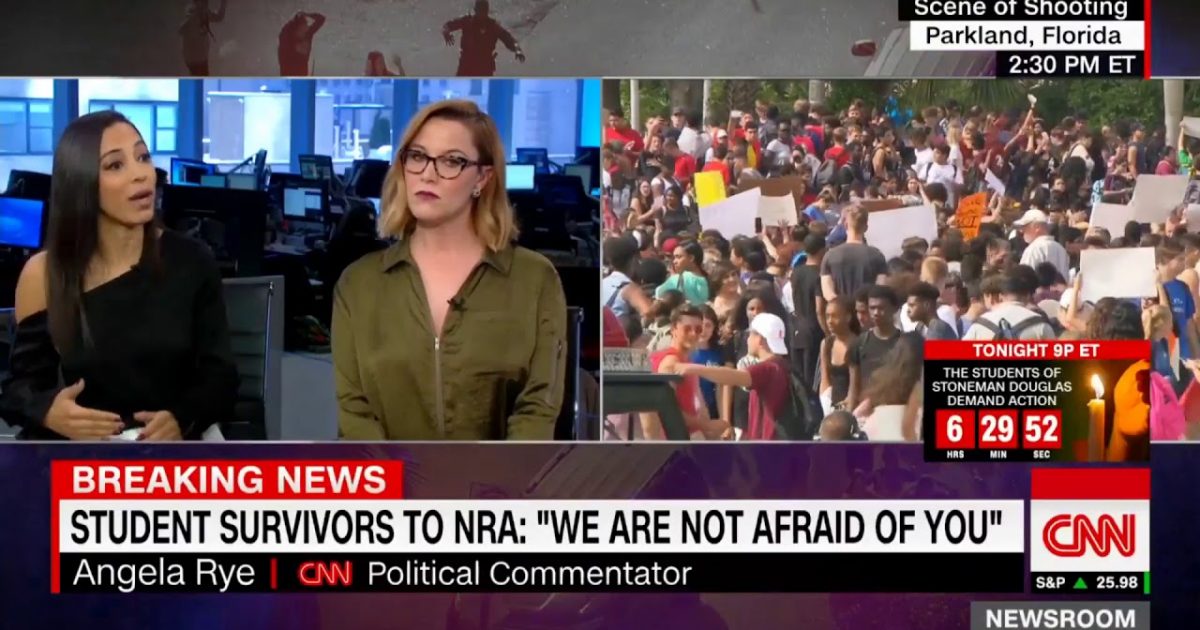 Leave it to a CNN contributor to accidentally say what she really meant when she said: "take the NRA out". Of course, there was the immediate qualifier to try and deflect attention away from the slip of the lip. The NRA is the boogeyman that all leftists see when it comes to dealing with Second Amendment issues. It is also something feared by politicians. Just why is that? Why does the NRA seem to have such a powerful voice? Could it be that deep down most Americans are firm believers in self-protection? 
As Written and Reported By Allahpundit for Hot Air:
All she means, she says, is that liberals should do better funding opposition groups, although you can understand why S.E. Cupp is confused. Lefties get a little loose with their rhetoric sometimes when indulging their hatred of the NRA. Go ask Dana Loesch what her Twitter mentions look like these days. Hoo boy.
Trending: The 'Deep State' Is Real 
Here's a fun bit of NRA-bashing in the last 24 hours from a Democrat in … Dallas?
take our poll - story continues below

Should Congress Remove Biden from Office?

Completing this poll grants you access to Great American Republic updates free of charge. You may opt out at anytime. You also agree to this site's Privacy Policy and Terms of Use.

Mayor Pro Tem Dwaine Caraway is urging the NRA to find a new home for its annual convention.

He says the meeting is not appropriate in Dallas in the wake of last week's school shooting in Florida…

"It is a tough call when you ask the NRA to reconsider coming to Dallas. But it is putting all citizens first and getting them to come to the table and elected officials to come to the table, and to address this madness now," Caraway said.
I think the NRA will be able to find a more welcoming venue somewhere in, uh, Texas. The organization is really only convenient shorthand for what irks Democrats about gun rights anyway. The hard …..
THERE IS WAY MORE HERE KEEP READING: