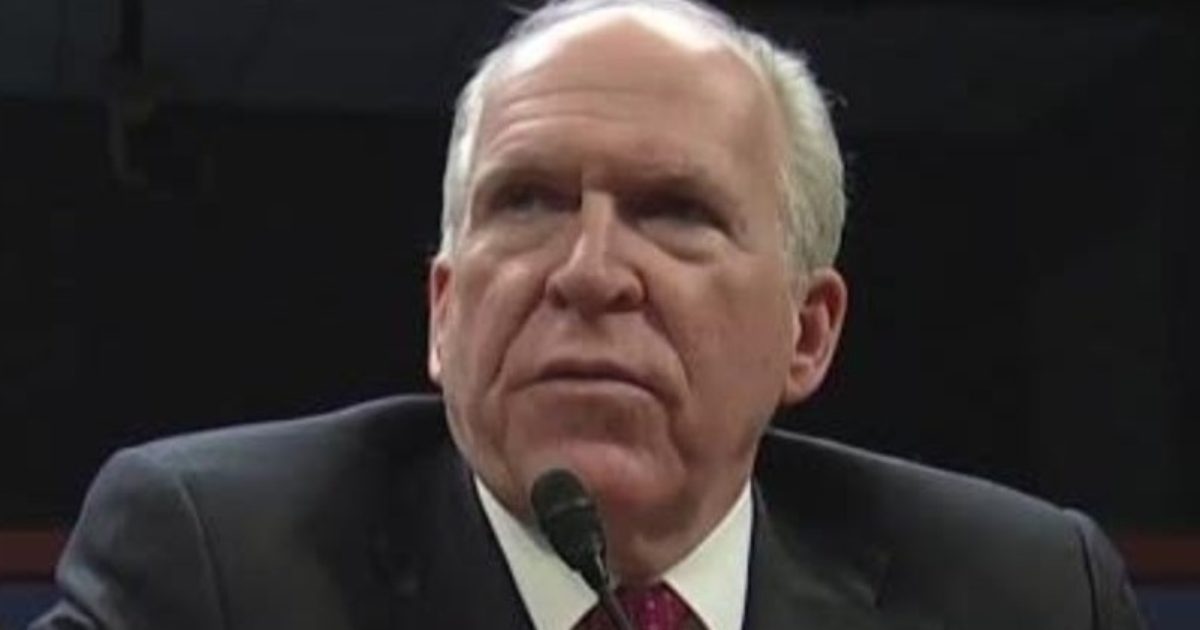 There seems to be a big disconnect between what John Brennan says he knew about the dossier allegations and when he actually knew about them. His testimony and statements are at odds with other communications that have been discovered. This seems to put the former CIA director right in the middle of a controversy. There is a lot at stake here. Read on.
As Written and Reported By Sara Carter:
In the late summer of 2016, then FBI Director James Comey had already been advised that former Senate Majority leader Harry Reid would be sending him a letter asking to investigate allegations that President Donald Trump's campaign had colluded with Russia, according to documents obtained by Congress. The letter, which was written several days after former CIA Director John Brennan met with Reid, has raised speculation among some congressional investigators that Brennan privately briefed Reid about the dossier. A government watchdog group is now seeking to verify what Brennan knew about the unverified anti-Trump dossier, which was compiled by former British spy Christopher Steele.
Trending: Nigel Farage Warns of Globalist Plot
Making the matter more precarious was that Reid's letter was leaked several days later to the New York Times in the lead up to the presidential election. The letter stated, "evidence of a direct connection between the Russian government and Donald Trump's campaign continues to mount."
take our poll - story continues below
Completing this poll grants you access to Great American Republic updates free of charge. You may opt out at anytime. You also agree to this site's Privacy Policy and Terms of Use.
Documents obtained by Congress revealed senior bureau officials were already expecting Reid's letter even before the senator wrote it, according to congressional sources. Brennan, whose security clearance was pulled last week by President Trump, is now a contributor for MSNBC.
Brennan denies any allegation suggesting he knew about the dossier before December, 2016.
In a recent interview with SaraACarter.com Brennan's former Chief of Staff, Nick Shapiro, said Brennan had been summoned by Reid that day to discuss the 'Gang of Eight' briefing he had given to Reid and his other colleagues earlier on Russia. Reid asked Brennan if he could include some of the assessment the 'Gang of Eight' was briefed on in the…..
KEEP READING THERE IS WAY MORE AT THE LINK BELOW:
Brennan Denies Dossier Allegations, but Congress Wants Answers – Sara A. Carter