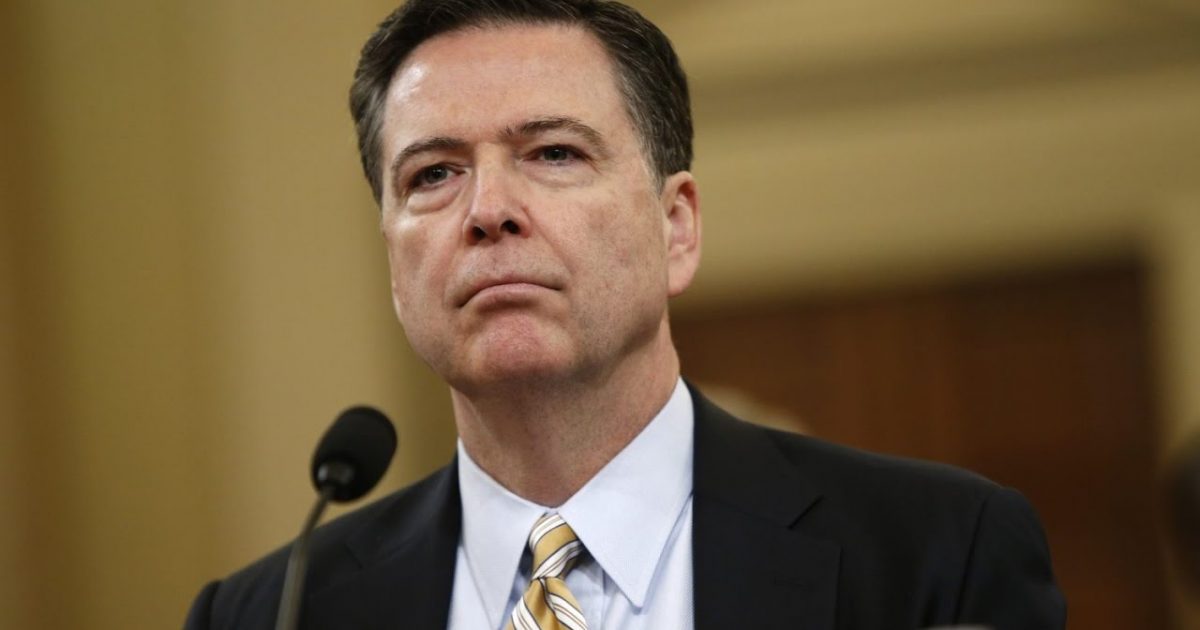 Former FBI director James Comey may have made a big error if he shared classified information with friends. If he did this, it was not just to impress a friend with his great powers. It was most likely done for some sort of political gain. Now Congress wants to see these memos that were written after meetings with President Donald Trump. Comey had shared these memos with Columbia Law School Professor Daniel Richman. It appears Richman was used to leak the information to the media. Is this a violation of security regulations? You can bet that it is.
As Written and Reported By Chuck Ross for the Daily Caller:
Republican chairmen of three House committees are demanding the Justice Department provide copies of memos James Comey wrote following his interactions with President Donald Trump when he served as FBI director.
"There is no legal basis for withholding these materials from Congress," according to a letter from Virginia Rep. Bob Goodlatte, South Carolina Rep. Trey Gowdy, and California Rep. Devin Nunes sent to Deputy Attorney General Rod Rosenstein on Friday.
"The Committee's request the Department of Justice make copies of the Comey memos available immediately," continues the letter, which sets Monday as the deadline to produce the memos.
Comey is said to have written seven memos following his meetings and conversations with Trump. Trump asked Comey to express his loyalty, the former FBI direct claimed in some of the memos. In another, Trump asked Comey to back off of an investigation of former national security adviser Michael Flynn.
After Trump fired Comey on May 9, 2017, the former director leaked some of the memos to his friend, Columbia Law School Professor Daniel Richman. Comey instructed Richman to share the records with The New York Times, the….
THERE IS WAY MORE HERE KEEP READING:
Trending: Did Hillary Clinton just joke that all Blacks look alike? (Video)
Rosenstein James Comey Memos | The Daily Caller
take our poll - story continues below
Should Congress Remove Biden from Office?
Completing this poll grants you access to Great American Republic updates free of charge. You may opt out at anytime. You also agree to this site's Privacy Policy and Terms of Use.