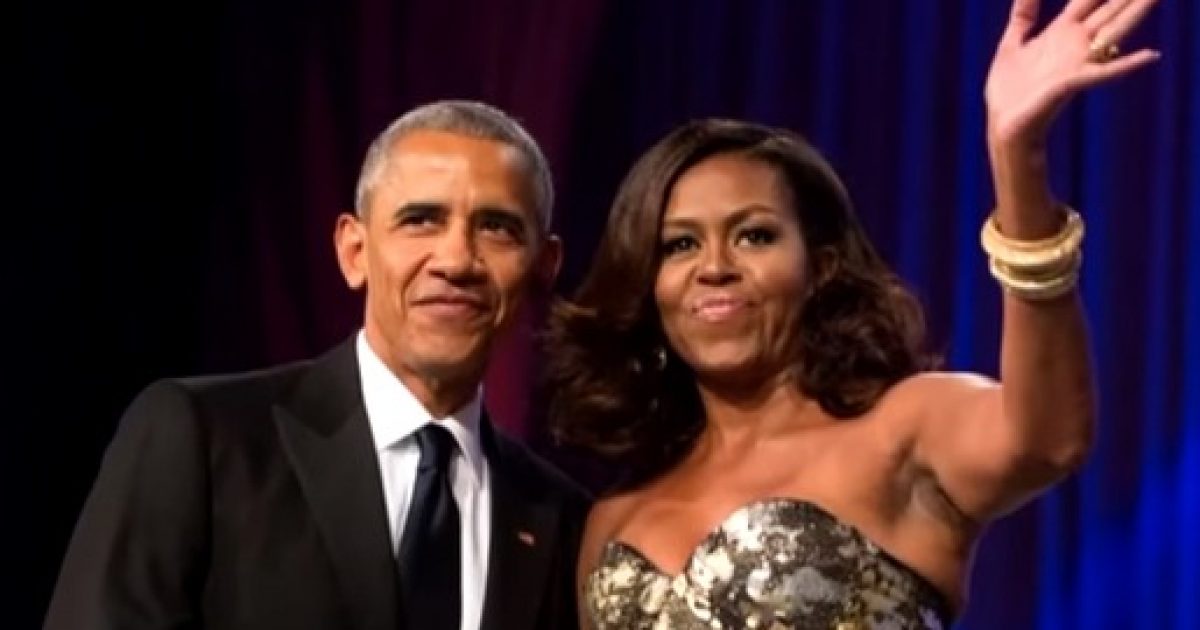 UPDATE: After an AP Fact Check Inquiry we have looked deeper into the possibility that Valerie Jarrett may not have moved into the Obama DC mansion. Multiple top news sources including Fox News, Breitbart, Daily Caller, Free Beacon, and more do not show any corrections to the original story and SNOPES has not listed true or false, only the implication that they themselves do not believe she moved in. We will leave this headline as is until we have seen proof either way and continue to dig for these answers and issue any correction needed at that time.
Rather than sailing off into the political sunset, Obama's actually helping lead the anti-Trump resistance from his DC compound and now we know why Valerie Jarrett moved in with him. The media may lead you to believe that Barack Obama has settled peacefully into retirement and has become apolitical. That is far from the truth. He may appear to not be very involved, but like a duck, he is paddling like hell behind the scenes. Here is what he is up to. You won't read this elsewhere.
As Written and Reported By Paul Sperry for the NY Post:
If you believe recent media accounts, the former Democratic president has suddenly transcended the political fray. It's as if a newly "Zen-like" Barack Obama is content to just write his memoir and let Donald Trump and Republicans write the next chapter of history.
In a cover story asking "Where is Barack Obama?" for example, New York magazine concluded that the 44th president has "virtually disappeared" from the political scene and is sitting idly by as his legacy is dismantled piece by piece. From an exclusive interview, the periodical concluded Obama was "modeling his political engagement out of office after George W. Bush's" — that is, staying out of the rough-and-tumble of politics, maintaining distance from his former office and resigning himself to be an elder statesman fading into the sunset.
Don't buy it.
Obama is doing far more to shape the political landscape than is visible. In fact, for an ex-prez, he's taking an unusually active role in politics, including helping radical protest groups fight Trump and his policies and devising a scheme to flip the GOP majority in the House and permanently turn red seats blue.
From his sprawling DC office not far from the White House, where he oversees a full……
Trending: A Critical Issue Exposed Within the Mainstream Media 
KEEP READING THERE IS WAY MORE AT THE LINK BELOW:
take our poll - story continues below
Should Congress Remove Biden from Office?
Completing this poll grants you access to Great American Republic updates free of charge. You may opt out at anytime. You also agree to this site's Privacy Policy and Terms of Use.
Barack Obama's 'disappearance' is a myth