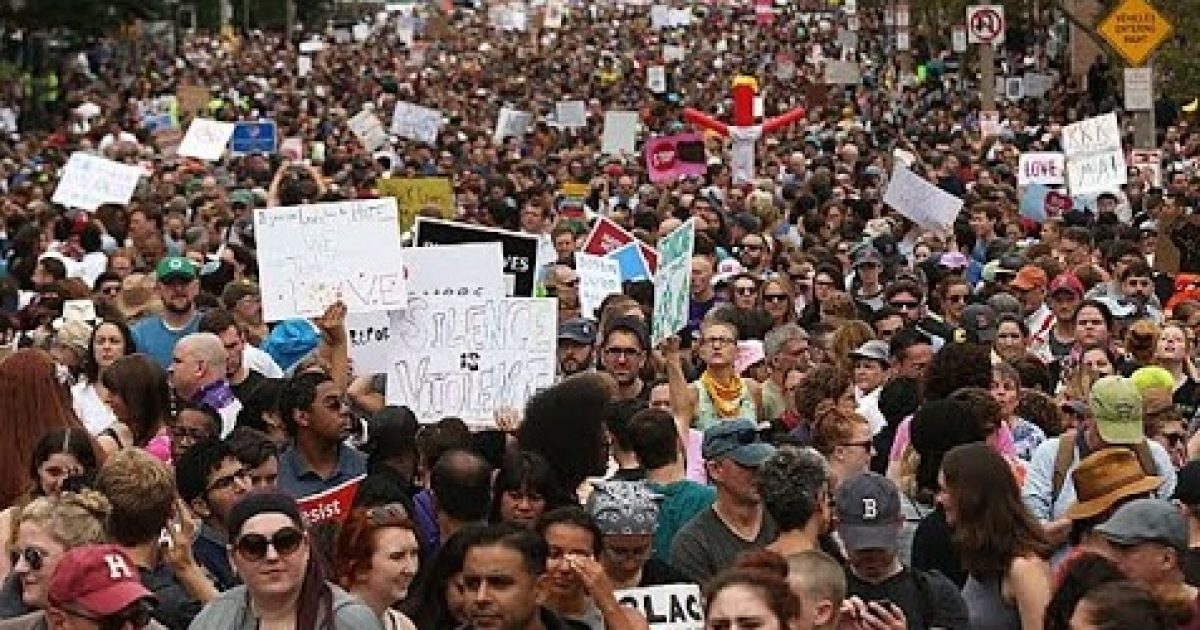 This is a case of mass hysteria the likes of which have never been seen in politics before. It is like something from the Twilight Zone in the way that the alt-left mainstream media has concocted the story of Russian collusion and has denied that Donald Trump won the election fairly. In this article, Dennis Prager leads you through an analysis of what is going on. Read on.
As Written by Dennis Prager for the Daily Wire:
You and I are living through the greatest mass hysteria in American history. For many Americans, the McCarthy era held that dubious distinction, but what is happening now is incomparably worse.
Trending: Kanye West: 'I Am Running for President of the United States'
For one thing, any hysteria that existed then was directed against the greatest evil in the world at the time: communism. Then-Sen. Joseph McCarthy and the House Un-American Activities Committee notwithstanding, there really were Americans in important positions who supported communist regimes enslaving their populations and committing mass murder. McCarthy was on to something.
take our poll - story continues below
Should Congress Remove Biden from Office?
Completing this poll grants you access to Great American Republic updates free of charge. You may opt out at anytime. You also agree to this site's Privacy Policy and Terms of Use.
In contrast, the country is choking on hysteria over the extremely unlikely possibility — for which there is still no evidence — that Donald Trump's campaign colluded with the Russian government to meddle in the 2016 presidential election, and the absurdity that President Trump works for Russian President Vladimir Putin.
For another, the mainstream media did not support McCarthy. Most in the media were highly critical of McCarthy. Today, the mainstream media are not the voices of caution. They are the creators of the hysteria. There have been conspiracy theories throughout American history (e.g. Lee Harvey Oswald didn't kill President John F. Kennedy alone; the moon landing never happened). But this is the first time the media have created and promoted a conspiracy. Not surprisingly, they have dropped any pretense of objective reporting in the……
KEEP READING THERE IS MORE ON THIS STORY AT THE LINK BELOW:
PRAGER: The Greatest Hysteria In American History | Daily Wire