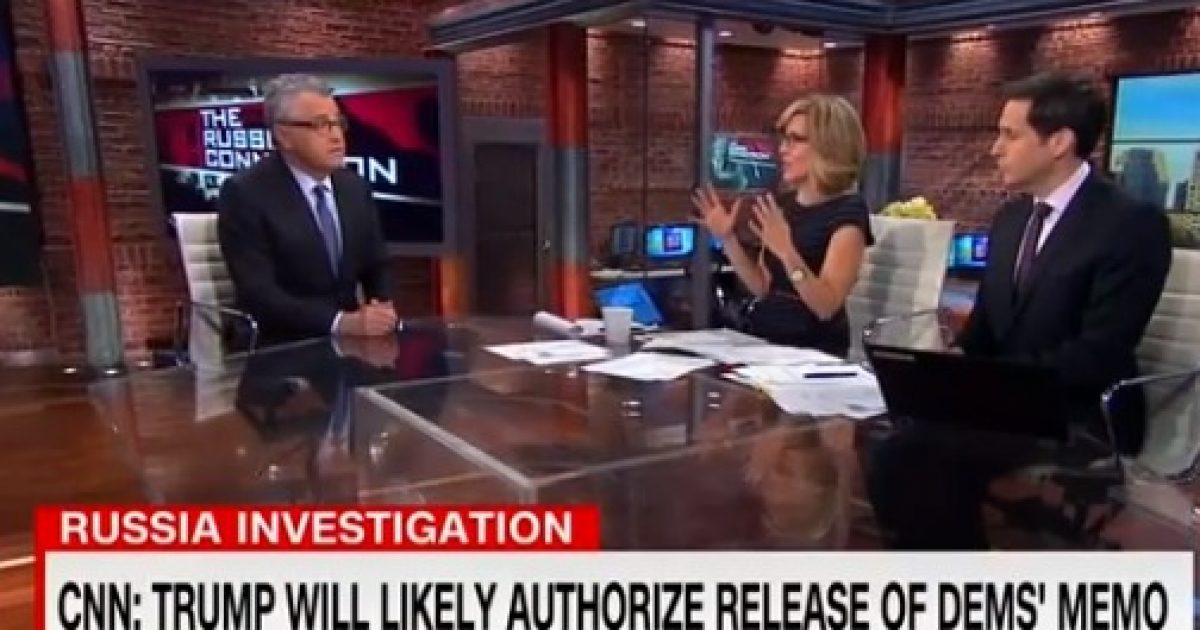 Mainstream Media is going to do everything in their power to try and get their viewers to forget their many fumbles… perhaps none more prominent than the revelations that Trump was right! Indeed, he was wiretapped and many of the "powers that be" (at least at the time) were at the very least fully aware of what was going on.
So do you finding it surprising that when a guest tries to bring up one the wiretap story that these CNN hosts can't change the subject fast enough?
I mean, they did spent a lot of time and resources trying to convince their viewers that Trump was essentially crazy for, among other things, claiming he was wiretapped.
Trending: Writer for the Daily Caller Comes Up With 4 Possible Candidates for the Anonymous NYT Op-Ed

As Written and Reported By Nick Givas for the Daily Caller:
take our poll - story continues below
Completing this poll grants you access to Great American Republic updates free of charge. You may opt out at anytime. You also agree to this site's Privacy Policy and Terms of Use.
CNN legal analyst Jeffrey Toobin mentioned allegations of former President Barack Obama wiretapping President Donald Trump's campaign, Friday on "New Day," and hosts Alisyn Camerota and John Berman couldn't change the subject fast enough.
Toobin began the segment claiming average Americans couldn't follow along with the Foreign Intelligence Surveillance Act (FISA) memo because it was too complex for them.
"I think the Nunes memo is such a complicated story, frankly, that ordinary civilians have a hard time following," Toobin said. "I suspect most people have made up their mind to the extent they have an opinion about this story at all. It's turned into a partisan food fight."
"The Democrats have already made their arguments about the whole subject," he continued. "So the memo itself, I mean people will read it, those who are interested. But I think this has been the story of this past Trump year. Stories that were, you know, explosive and big. Remember he said, Obama wiretapped me. Like, what? That was a huge story we spent months on……
THERE IS WAY MORE HERE KEEP READING: