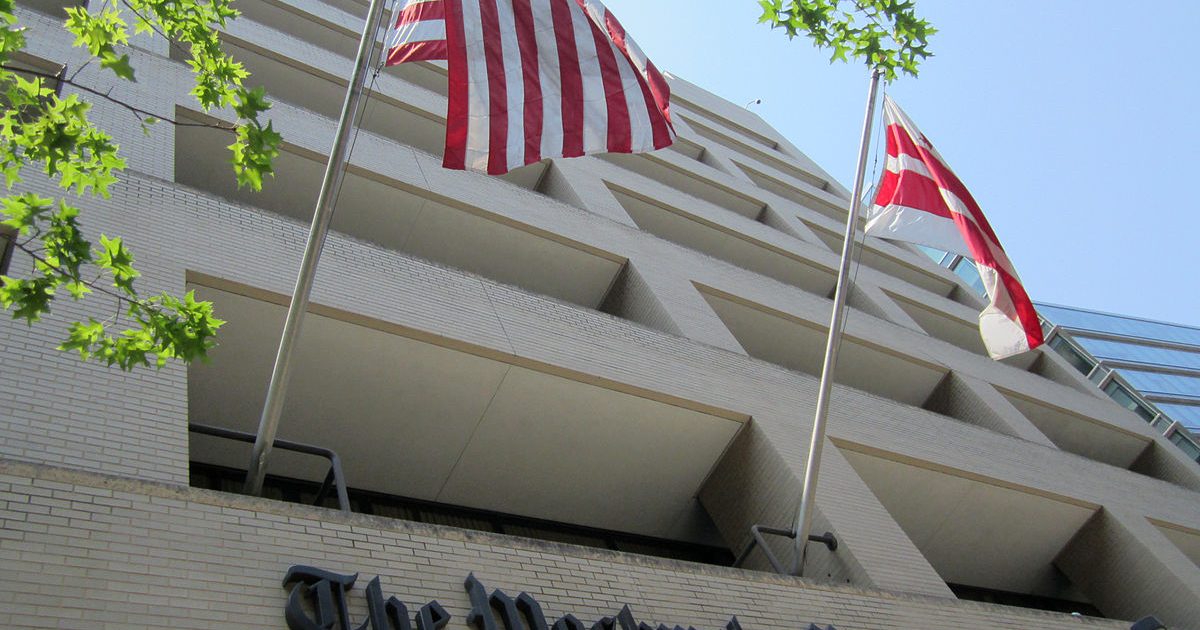 The Washington Post just published an article by a Gawker writer named Tom Scocca. In his article, Mr. Scocca is all about the harassment of not just White House women, but any member of the Trump administration. He uses the illegal immigrant/child separation issues as a justification for uncivil behavior. The seems to see eye-to-eye with Representative Maxine Waters. The rabid left seems to keep spiraling down and down towards violence. Conservatives need to take notice.
As Written and Reported By Chris Reeves for Townhall:
On Tuesday, The Washington Post published an opinion piece in which former Gawker writer Tom Scocca justified the recent instances of harassment and stalking of White House Press Secretary Sarah Huckabee Sanders and Homeland Security Secretary Kirstjen Nielsen as "the right thing to do" in light of the Trump administration's policy of arresting criminal illegal aliens at the border.
The piece, bluntly titled "Chasing White House officials out of restaurants is the right thing to do," was published as part of the Post's "PostEverything" initiative. At the time of its launch in May 2014, "Post Everything" editor Adam Kushner described his section of one of the world's most influential newspapers as a vehicle for broadening the horizons of its readers by giving them fresh and informative expert opinions on a wide range of topics.
So Post Everything…is an attempt to expand the conversation outward. Should we worry about the robot takeover of U.S. jobs? Ask an economist. What are some of the dumbest things people think about American foreign policy? Ask a political scientist. How do football teams draft prospects, what does it feel like to confess to atheism in a deeply religious place, is Russia really seeding Crimea with more Russian citizens, and how did university sexual-assault policies get to be so daft? Ask the people who……
THERE IS WAY MORE HERE. CLICK THE LINK BELOW TO KEEP READING:
Trending: Damning New Evidence "Appears"
Washington Post: Harassing White House Women Is 'The Right Thing to Do' – Chris Reeves
take our poll - story continues below
Should Congress Remove Biden from Office?
Completing this poll grants you access to Great American Republic updates free of charge. You may opt out at anytime. You also agree to this site's Privacy Policy and Terms of Use.