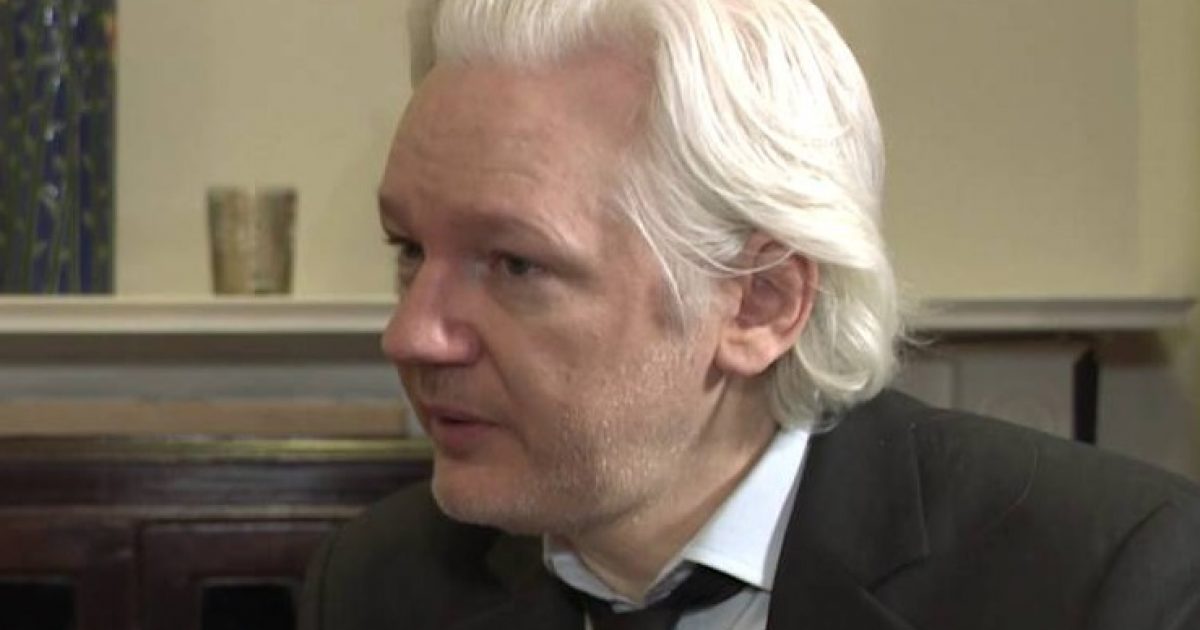 If reports are to be believed, there was an attempted kidnapping of Julian Assange from his apartment in the Ecuadorian Embassy last week? It is claimed that someone tried to enter through a window of the apartment. It is strange that there have been no formal complaints from Ecuador nor have the London Police been called into the affair. Who is it that would need to go to such lengths to gain custody of Assange? What would be the outcome for each of the nations that are interested in him? This article looks at Britain, Russia, and others to see if the claim is even believable.
As Written and Reported By Jazz Shaw for Hot Air:
Is it real or is it Memorex?
Trending: Former Federal Prosecutor Says 'Rosenstein Deeply Involved in Effort to Try to Remove Trump From Office' (Video)
Assuming we can actually believe this, there was an attempted break-in at the Ecuadorian embassy in London a couple of weeks ago which marked an attempt to kidnap Julian Assange from his flat there. If this sounds like something out of a bad Netflix film to you, you're probably not alone. The more you read into the details, the stranger it sounds, though there's no word on whether or not Assange's cat was involved in saving him from the intruders. Here are the few details we're getting thus far from the Daily Mail.
take our poll - story continues below

Who would you vote for if the elections were held today?

Completing this poll grants you access to Great American Republic updates free of charge. You may opt out at anytime. You also agree to this site's Privacy Policy and Terms of Use.

Julian Assange foiled a break-in at his flat in the Ecuadorian Embassy, his legal team has claimed.

The WikiLeaks founder was woken up in the middle of the night after an alleged intruder attempted to enter a window at the front of the embassy building.

However the opening of the window knocked over a fire hydrant that Mr Assange had set up as a 'booby trap', his lawyers have said.

Scaffolding was later erected against the embassy building in……..
KEEP READING. THIS ARTICLE CONTINUES AT THE LINK BELOW:
The plot to kidnap Julian Assange