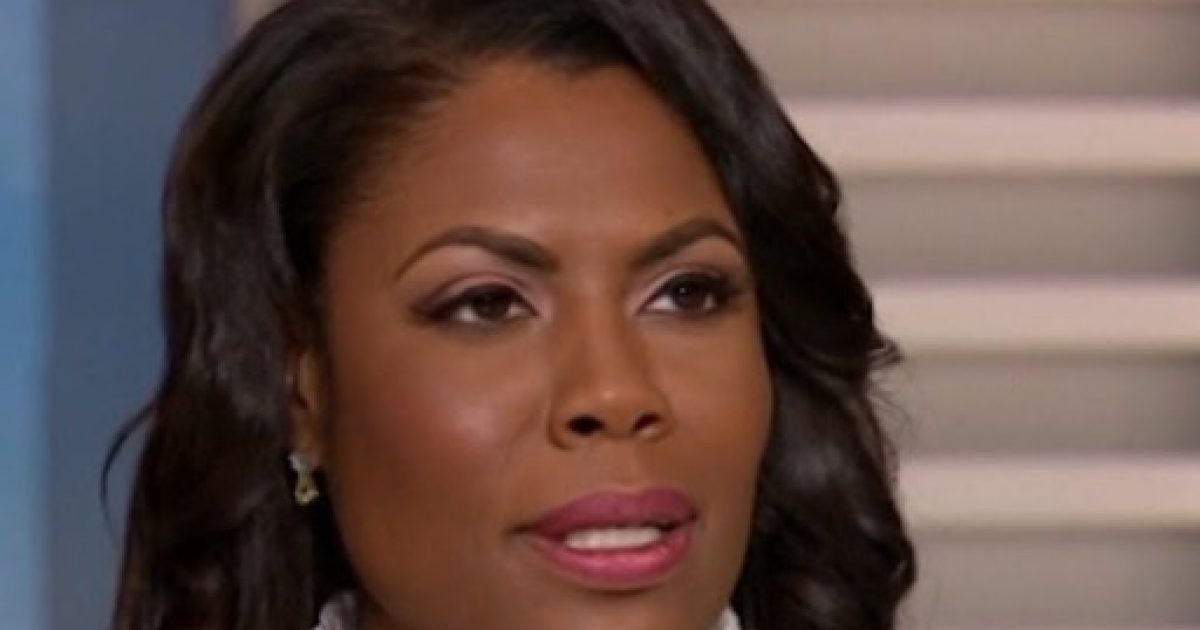 Omarosa Manigault Newman, former White House staffer was obviously on a mission to record every conversation that she had while working in the White House. That brings up quite a few questions as to her motivation. The stated motivation was to cover her own butt because she must have felt that the staff she worked with were backstabbing liars. Another question that needs to be investigated is was she responsible for any of the leak issues that the Trump administration suffered from in the early days. The final question regards whether or not her actions were illegal. What do you think?
As Written and Reported By Ed Morrissey for Hot Air:
"She also wanted to 'cover her own butt.'
take our poll - story continues below
Completing this poll grants you access to Great American Republic updates free of charge. You may opt out at anytime. You also agree to this site's Privacy Policy and Terms of Use.
Trending: Why Did NBC News Knowingly Sit On This Important Kavanaugh Detail?
It couldn't have been this easy to capture conversations in the White House, could it? Could it? Apparently it was for Omarosa Manigault Newman, whose exit from Donald Trump's inner circle made headlines last year, and who used those recordings to publish Unhinged, her inside look at the administration. Axios' Alayna Treene reports that Omarosa has a lot more recordings in reserve, although one has to wonder just how much of a threat that is:
Omarosa taped nearly every conversation she had while working in the White House, including ones with "all of the Trumps," a source who watched her make many of the tapes tells Axios. Omarosa did this with a personal phone, almost always on record mode. …

She carried two phones, her personal phone and her government-issued one.
She would often put conversations she had on her work phone on speaker, then record those with her personal phone.
Before heading into meetings, she would often press "record" on her personal phone — which she carried in her pocket or in a….
KEEP READING THERE IS WAY MORE AT THE LINK BELOW:
Axios: Omarosa taped almost every conversation she had in the White House