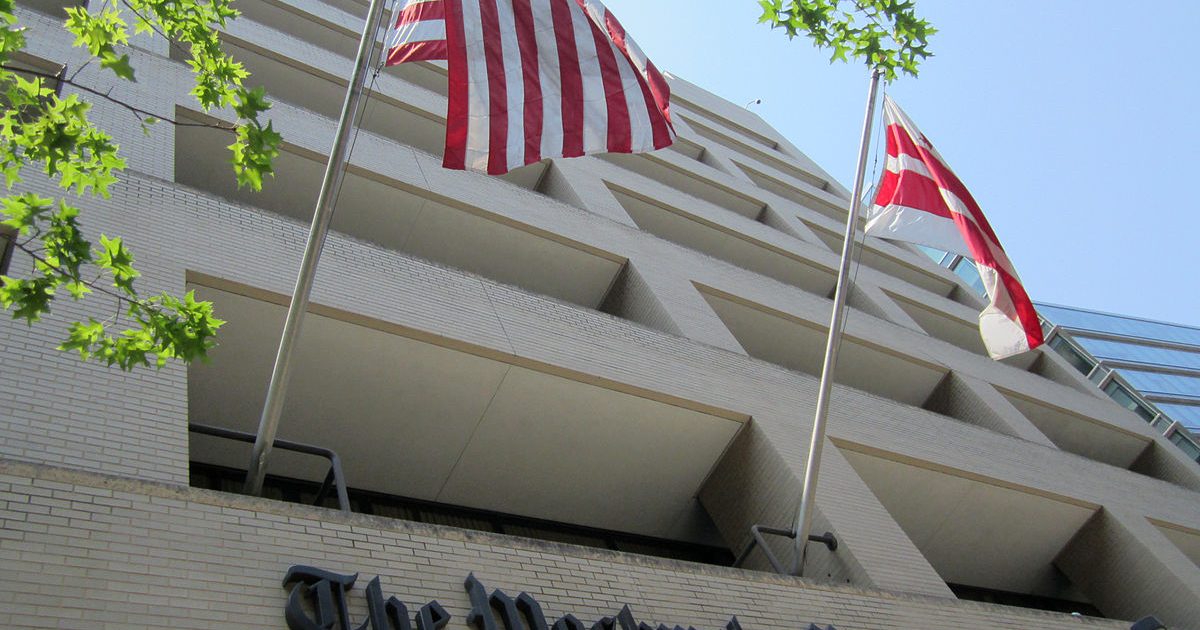 Give up all hope in honest reporting from a news outlet that says "God Bless the Deep State" — and that's exactly what The Washington Post has done.
They must see themselves and their deep master masters as heroes of sorts, fighting a massive villain. Ignoring the fact that those they identify with have been called out and in some instances proven to be far-alt-left fascist.
This is the stuff Trump warned us about!
Trending: Did Hillary Clinton just joke that all Blacks look alike? (Video)
As Written and Reported By Ed Morrissey for Hot Air:
take our poll - story continues below
Should Congress Remove Biden from Office?
Completing this poll grants you access to Great American Republic updates free of charge. You may opt out at anytime. You also agree to this site's Privacy Policy and Terms of Use.
Democracy dies in … sunshine?
Old and busted: Democracy dies in darkness! New hotness: Let the Opaque Revolt begin? In today's Washington Post, columnist Eugene Robinson pens a paean to the 'deep state' as the only force in the Beltway protecting us from the scourge of Donald Trump.
It's a bit like the scene in Star Wars, but only if Leia had said, "Help us, Grand Moff Tarkin, you're our only hope":
Before this harebrained and reckless administration is history, the nation will have cause to celebrate the public servants derided by Trumpists as the supposed "deep state."

The term itself is propaganda, intended to cast a sinister light upon men and women whom Trump and his minions find annoyingly knowledgeable and experienced. They are not participants in any kind of dark conspiracy. Rather, they are feared and loathed by the president and his wrecking crew of know-nothings because they have spent years — often decades — mastering the details of foreign and domestic policy.

God bless them. With a supine Congress unwilling to play the role it is assigned by the Constitution, the deep state stands between us and the abyss.
I'll give Robinson some credit on the term 'deep state,' which is hyperbolic and much more applicable to nations without self-governing institutions. A more accurate term would be the "entrenched bureaucracy," which itself wouldn't be so bad if it didn't have its own ….
KEEP READING THERE IS EVEN MORE AT THE LINK BELOW:
WaPo column: "God bless the 'deep state'"