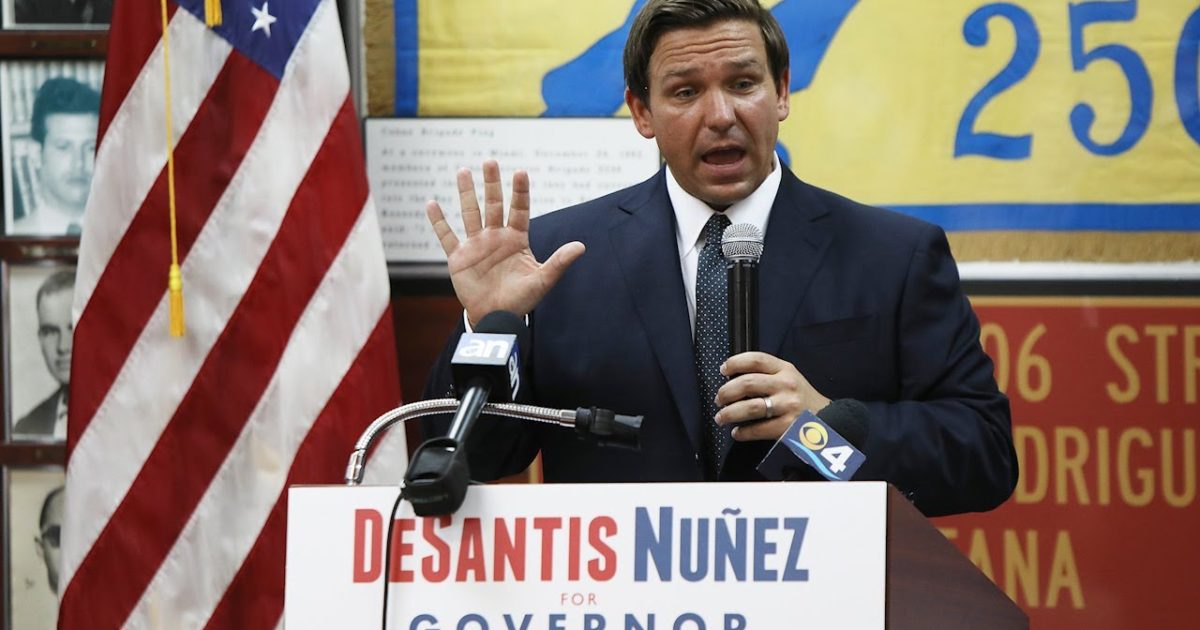 Florida gubernatorial candidate Ron DeSantis has already been attacked by the Washington Post in an article that is totally misleading. It is a smear job from the start and tries to associate Mr. DeSantis as part of a racially biased event. Nothing could be further from the truth. About the only truth in the report was that he was at those conferences. Everything else is highly fabricated to fit their narrative.
As Written and Reported by Ashe Schow for the Daily Wire:
The race is on for left-leaning media outlets to find evidence that Florida gubernatorial candidate Ron DeSantis, a Republican, really is a racist.
Trending: The Liberals have a strategy to take over RED states
On Sunday, the Washington Post thought they had him. It took two Post reporters to put together a story that DeSantis spoke at a conservative conference four times between 2013 and 2017. The big draw of the story was that the conference was put on by David Horowitz, who has said things the Left – and many on the Right – do not like. Here's the Post's headline:
take our poll - story continues below

Is Biden's Vaccine Mandate Unconstitutional?

Completing this poll grants you access to Great American Republic updates free of charge. You may opt out at anytime. You also agree to this site's Privacy Policy and Terms of Use.

GOP candidate for Fla. governor spoke at racially charged events
And here's the first paragraph:
Rep. Ron DeSantis (R-Fla.), a gubernatorial nominee who recently was accused of using racially tinged language, spoke four times at conferences organized by a conservative activist who has said that African Americans owe their freedom to white people and that the country's "only serious race war" is against whites.
And here's how their Washington bureau chief presented the piece on Twitter:
Ron DeSantis, GOP nominee for Florida governor, spoke four times at conferences organized by a conservative activist who has said that African Americans owe their freedom to white people, @bethreinhard & @emmersbrown report https://t.co/54RsjvnsH1

— Philip Rucker (@PhilipRucker) September 10, 2018
WAIT! THERE IS STILL MORE. KEEP READING THERE IS MORE HERE:
Washington Post Smears Ron DeSantis Because He Spoke At Conservative Conference | Daily Wire