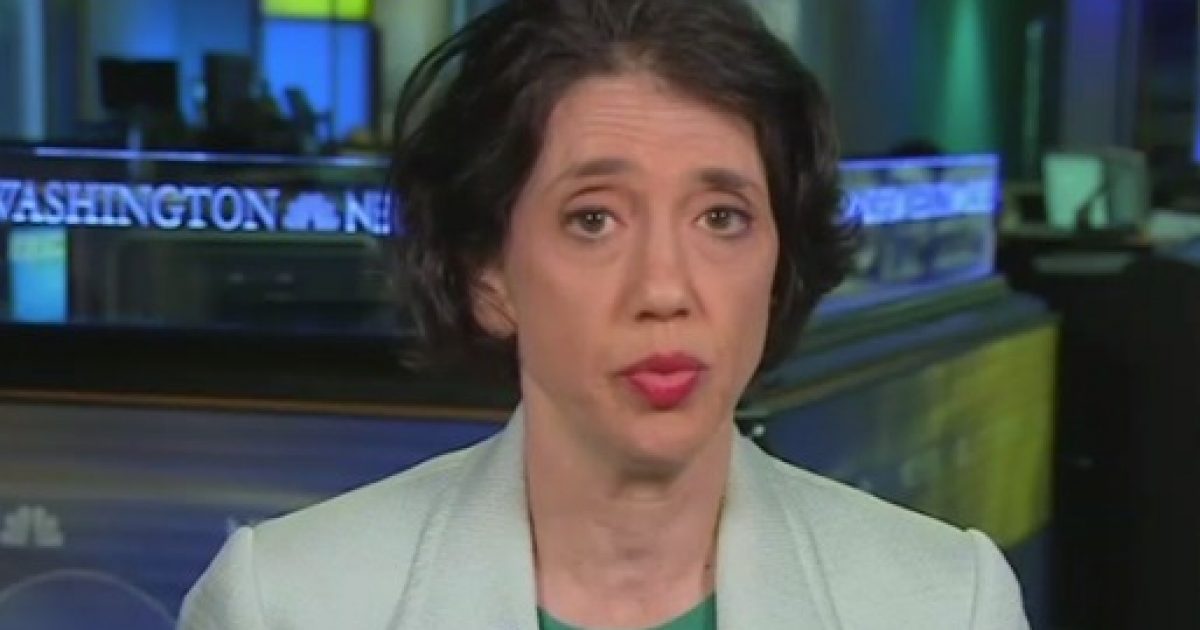 Sarah Huckabee Sanders does not deserve the kind of harshness that MSNBC contributor, Jennifer Rubin, called down upon President Trump's Press Secretary.  There's nothing conservative about calling for people to be harassed by mobs for the rest of their days. If this is what the conservative movement has come to these days, count me out. Look at what she thinks is a justifiable treatment for Sarah.
As Written and Reported By Brad Wilmouth for Newsbusters:
On Sunday's AM Joy, MSNBC contributor and Washington Post columnist Jennifer Rubin declared that Sarah Huckabee Sanders deserves a "life sentence" of being harassed publicly as she asserted that the White House press secretary "has no right to live a life of no fuss, no muss" because of her negative interactions with the press.
The phony conservative columnist also freaked out over the possibility of abortion being banned, and suggested Republican Senators Lisa Murkowski and Susan Collins are "phony pro-choice women" if they vote for President Donald Trump's nominee to the U.S. Supreme Court.
After recalling the possibility that the two Republican women would vote for a nominee who speaks generally of upholding previous Supreme Court rulings as precedents, but who may still end up voting to overturn Roe V. Wade, Rubin urged pressure on the two Senators to vote against a Trump pick:
The message to those two women by Democrats by pro-choice women in those two states — by the entire states of Maine and Alaska — has to be simple. You vote for this, Ms. Collins, Ms. Murkowski, you have voted to criminalize abortion — this is on you. And we're not going to accept these nonsense excuses that, 'Well, because he said he was in favor of precedent, this won't count, you can vote for him.' No! It has to be all-out, on the ground in those states……..
WATCH THE VIDEO AND KEEP READING THERE IS EVEN MORE AT THE LINK BELOW:
Trending: Why the New Strzok-Page Texts Should Scare You
Rubin: Sarah Huckabee Sanders Should Be Harassed Publicly As a 'Life Sentence'
take our poll - story continues below
Should Congress Remove Biden from Office?
Completing this poll grants you access to Great American Republic updates free of charge. You may opt out at anytime. You also agree to this site's Privacy Policy and Terms of Use.