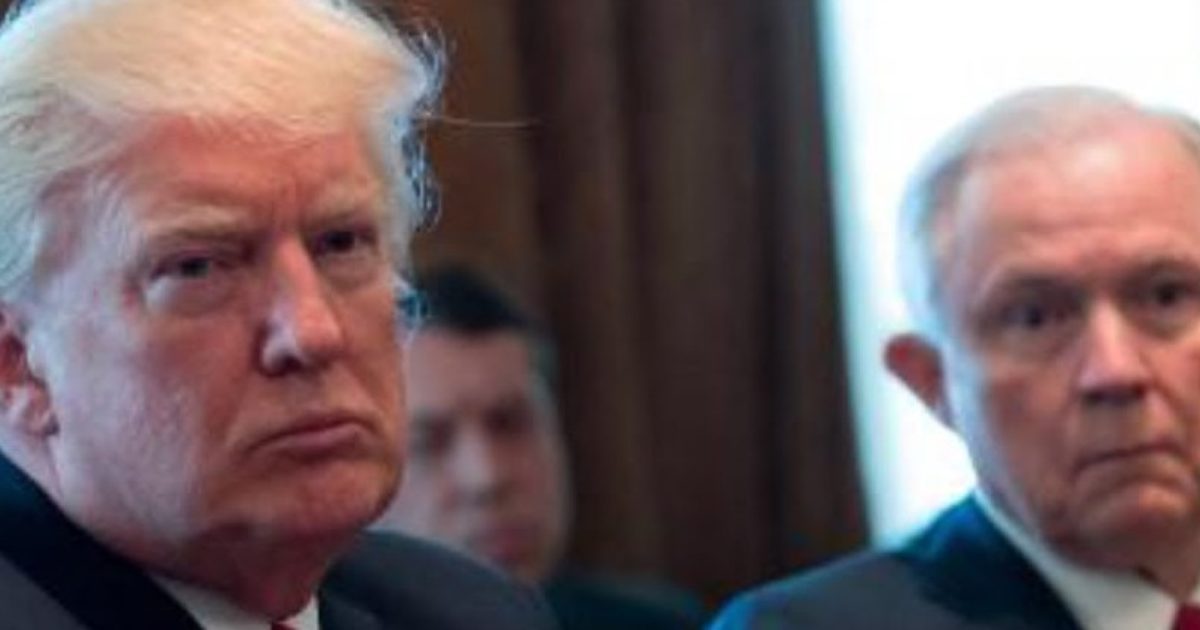 The Wall Street Journal sees nothing but disaster for the White House if President Donald Trump pulls the trigger and terminates his Attorney General, Jeff Sessions. What the journal sees is that there will be a wave of resignations in protest to the firings. This article takes a look at that claim as well as who is siding with the President in the need to fire Jeff Sessions. Would the Chief of Staff go? Who wants Sessions to go? Read on, please.
As Written and Reported By Allahpundit for Hot Air:
For cripes sake. How many controversies have these people weathered without walking out? Trump could have Sessions thrown off a mountain and they wouldn't resign. If him dogging his AG every week on Twitter wasn't enough to convince them to quit, they're not going to do it once POTUS finally, finally sacks up and fires the guy.
Trending: Former Federal Prosecutor Says 'Rosenstein Deeply Involved in Effort to Try to Remove Trump From Office' (Video)
But it's sort of newsy that the idea is being floated. Someone wants Trump to believe this might happen (even though it won't) to deter him from dropping the axe so they're whispering to the Wall Street Journal about it. I wonder who it could be.
take our poll - story continues below

Completing this poll grants you access to Great American Republic updates free of charge. You may opt out at anytime. You also agree to this site's Privacy Policy and Terms of Use.

The same morning as Mr. Trump was venting his frustration at the Justice Department, five Republican senators [Cornyn, Tillis, Moran, Sasse, Kennedy] met Mr. Sessions last Thursday for breakfast in his personal dining room on the fifth floor of the department's headquarters. Their message: hang in there despite Mr. Trump's broadsides, according to senators and aides…

Mr. Sessions signaled that he is tiring of the barrage from Mr. Trump, GOP senators said, but that for the moment he feels obligated to remain in his post to avoid the….
WAIT! THERE IS MORE. KEEP READING AT THE LINK BELOW:
WSJ: "Wave of resignations" could hit White House if Trump fires Sessions