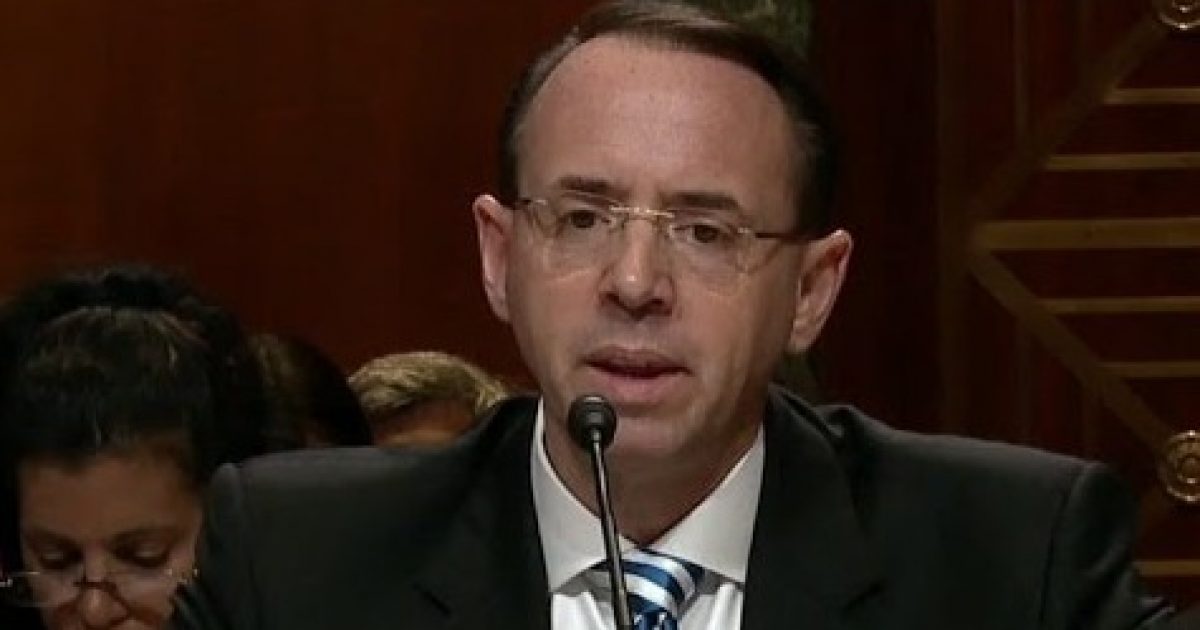 One of the news items making the rounds has been that of Deputy Attorney General Rod Rosenstein getting all ticked off with having to do with the Congressional staff. The staff was exercising the oversight responsibilities of Congress in regards to the Department of Justice. Mr. Rosenstein was testy over requests for information and the way in which they were presented and requested. The Deputy Attorney General seemed to have threatened to subpoena staff records in what seems to be a move to intimidate the Congressional staff. Mr. Rosenstein says he issued no threats. His staff reports about what was said are just the opposite. Who is telling the truth and who is not?
As Written and Reported By Mollie Hemingway for The Federalist:
Rod Rosenstein claimed under oath that he never threatened to subpoena congressional staff, but DOJ statements to Fox News and CNN suggest otherwise.
Trending: Damning New Evidence "Appears"
Deputy Attorney General Rod Rosenstein denied under oath he had threatened to subpoena congressional aides' communications, but a DOJ spokesman had already admitted that was true in statements to multiple news outlets, claiming it was justified.
take our poll - story continues below
Should Congress Remove Biden from Office?
Completing this poll grants you access to Great American Republic updates free of charge. You may opt out at anytime. You also agree to this site's Privacy Policy and Terms of Use.
"Rosenstein threatened to 'subpoena' GOP-led committee in 'chilling' clash over records, emails show," reported Catherine Herridge at Fox News. She quoted from multiple e-mails congressional staff sent to the House of Representatives' Office of General Counsel after a January 2018 meeting with Rosenstein:
'The DAG [Deputy Attorney General Rosenstein] criticized the Committee for sending our requests in writing and was further critical of the Committee's request to have DOJ/FBI do the same when responding,' the committee's then-senior counsel for counterterrorism Kash Patel wrote to the House Office of General Counsel. 'Going so far as to say that if the Committee likes being litigators, then 'we [DOJ] too [are] litigators, and we will subpoena your records and your emails,' referring to HPSCI [House Permanent Select Committee on Intelligence] and Congress overall…………..
THERE IS WAY MORE HERE CLICK THE LINK BELOW TO CONTINUE:
Somebody At DOJ Isn't Telling The Truth About Rosenstein's Threats