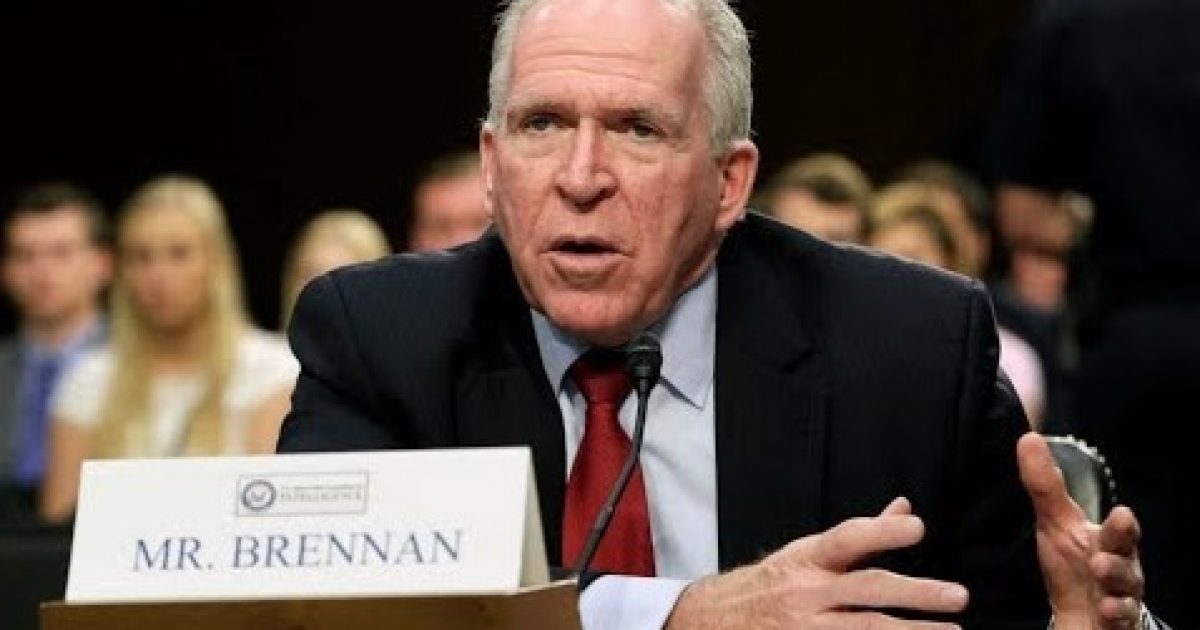 Is it possible that you soon might be reading any and all emails that former CIA Director John Brennan wrote or had sent to Congress? Judicial Watch has filed a lawsuit to uncover all of the communications between Brennan and Congress in regards to Russian collusion. Maybe then Mr. Brennan's security clearance won't be such an issue.
As Written and Reported By Staff Writer for saraacarter.com:
Former CIA Director John Brennan has dominated the headlines this week after President Trump revoked his security clearance on Wednesday due to national security concerns. And, while many intelligence officials–like former FBI Director James Comey, former FBI Special Agent Peter Strzok, and Department of Justice attorney Bruce Ohr–have all had some of their Trump-Russia communications exposed, thus far, Brennan has been spared.
Trending: IG Horowitz Still Has Some Serious Questions to Answer
This may soon change.
take our poll - story continues below
Completing this poll grants you access to Great American Republic updates free of charge. You may opt out at anytime. You also agree to this site's Privacy Policy and Terms of Use.
In August 2016, just two days after Brennan briefed Senator Harry Reid and other members on Russian interference in the election, the Nevada senator wrote a letter to then-FBI director James Comey, calling the FBI to investigate Trump's campaign.
The letter reads in part, "The evidence of a direct connection between the Russian government and Donald Trump's presidential campaign continues to mount and has led Michael Morrell, the former Acting Central Intelligence Director, to call Trump an 'unwitting agent' of Russia and the Kremlin. The prospect of a hostile government actively seeking to undermine our free and fair elections represents one of the gravest threats to our democracy since the Cold War and it is critical for the Federal Bureau of Investigation to use every resource available to investigate this matter thoroughly and in a timely fashion."
In June, government watchdog organization, Judicial Watch, filed a FOIA lawsuit with the U.S. District Court for the District of Columbia after the CIA failed to respond to their February 2018 FOIA request, which sought:
"All records of communications, including but not limited to letters, emails, text messages, and instant chats, between former CIA Director John Brennan and/or officials in the CIA Director's Office on the one hand, and 
THERE IS WAY MORE. KEEP READING AT THE LINK BELOW:
Will Brennan's Text Messages and Emails Be Next? – Sara A. Carter