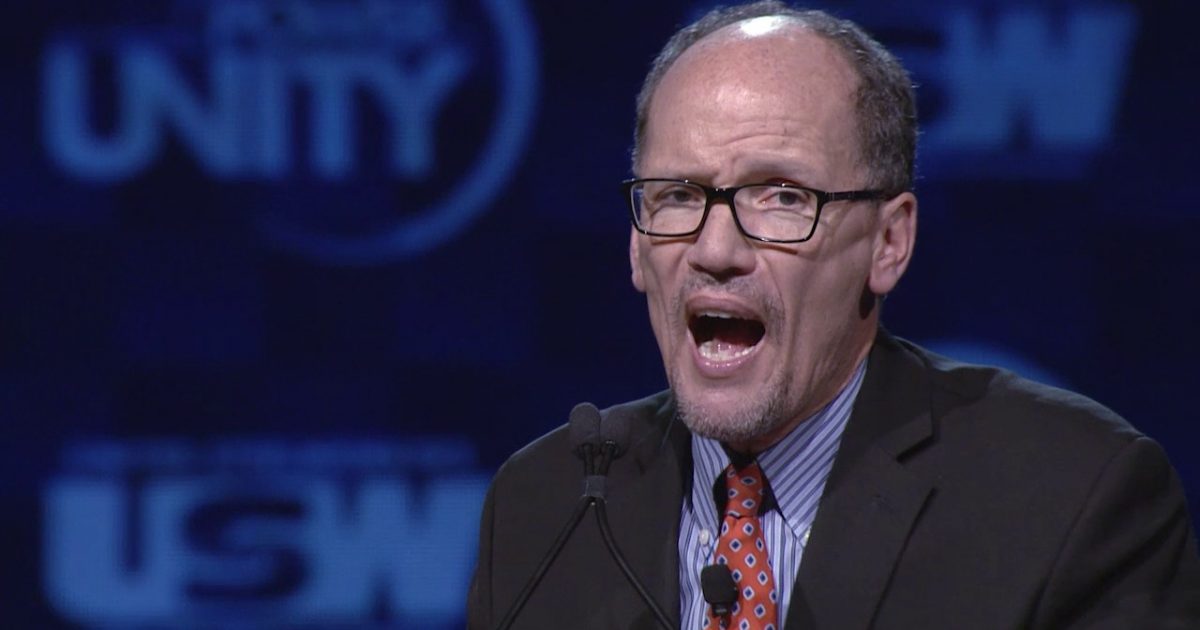 The Foundation for Accountability and Civic Trust filed a complaint with the Federal Elections Commission against Tom Perez, the Democratic National Committee Chairman. The bottom line is that it appears that Mr. Perez paid off all his opponents after the election race was over. That is a very big no-no with the FEC. It will be interesting to see how far this goes. Maybe this Democrat is not above the law.
As Written By Brooke Singman for Fox News:
A watchdog group is urging the Federal Election Commission to investigate Democratic National Committee Chairman Tom Perez for political donations that it claims were in violation of the law.
The Foundation for Accountability and Civic Trust filed a complaint with the FEC on Tuesday, alleging that Perez transferred funds from his campaign committee to his former opponents who had dropped out of the race and supported his candidacy.
"There is no doubt that at the time Chairman Perez donated or transferred the funds, he was an agent of the DNC, the funds were related to the DNC, and the DNC's response to the donation demonstrates Perez was acting on the DNC's behalf," the complaint read. "Allowing this behavior to go unpunished opens the door for a new level of corruption in party elections—offering campaign cash for support from former opponents. The Commission must immediately investigate and enforce the law."
Trending: Did Hillary Clinton just joke that all Blacks look alike? (Video)
According to the complaint, Perez established "Team Tom," an organization to raise money and make expenditures related to his campaign. At the time, Jamie Harrison, Jehmu Green, and Sally Boynton Brown were in the running for DNC chair, but ultimately dropped out and endorsed Perez.
take our poll - story continues below
Should Congress Remove Biden from Office?
Completing this poll grants you access to Great American Republic updates free of charge. You may opt out at anytime. You also agree to this site's Privacy Policy and Terms of Use.
FACT alleged that a month after his election, Perez began "donating/transferring funds" to his former ……..
THERE IS MORE HERE KEEP READING:
Watchdog files complaint over DNC boss Perez' donations | Fox News