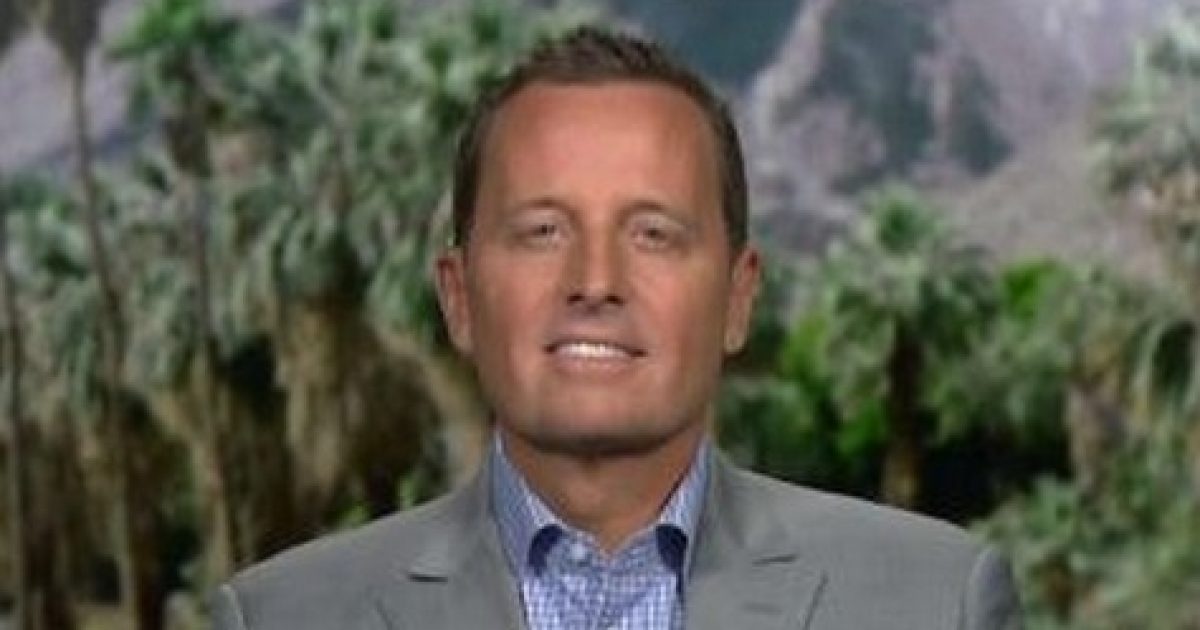 The real issue here is that Germany is growing closer and closer to Iran in what can only be seen as an anti-Israeli stance. The leverage that the United States has with Germany is weakened because President Trump's ambassador nominee is being held up. POTUS has repeatedly called for the Senate to confirm Richard Grenell. What are you waiting for Senate Majority Leader? Call a vote; force Sen Schumer and The Democrats to defend the indefensible.
As Written and Reported By Adam Kredo for the Free Beacon:
U.S. officials are increasingly alarmed by a congressional block on President Donald Trump's pick to be the next ambassador to Germany, a holdup that comes as Berlin pursues a host of anti-Israel measures and is growing closer to Iran, according to multiple administration insiders who spoke to the Washington Free Beacon.
As Democrats in Congress continue to hold the nomination of Richard Grenell, a veteran Republican diplomat who was tapped by Trump to serve as the next U.S. ambassador to Germany, the post remains vacant, sparking concerns the United States is ceding leverage amid sensitive discussions regarding the future of the landmark Iran nuclear deal.
The vacancy also has left the United States with little voice to combat a series of anti-Israel efforts being pursued by the German government. Trump administration insiders are becoming increasingly fed-up with the block on Grenell, telling the Free Beacon that U.S. diplomats currently helming the post have been bungling critical national security priorities, including the Iran portfolio and recent efforts by Germany to sell Tehran sensitive equipment used by the Bashar al-Assad regime in Syria to produce chemical weapons.
"The current leader of the embassy is not an ambassador," said one senior U.S. official with direct knowledge of the situation, referring to Kent Logsdon, a former Obama administration official who is serving as the chargé d'affaires ad interim in Berlin.
"He is perfectly nice and steeped in the State Department culture, but irrelevant to serious policy ….
KEEP READING THERE IS WAY MORE HERE:
Trending: World Wide Web Founder Worried About the Growing Power Wielded by Google and Facebook
Germany Selling Iran Chemical Weapons Tech, Boosting Anti-Israel Efforts as U.S. Dems Block Trump Ambassador