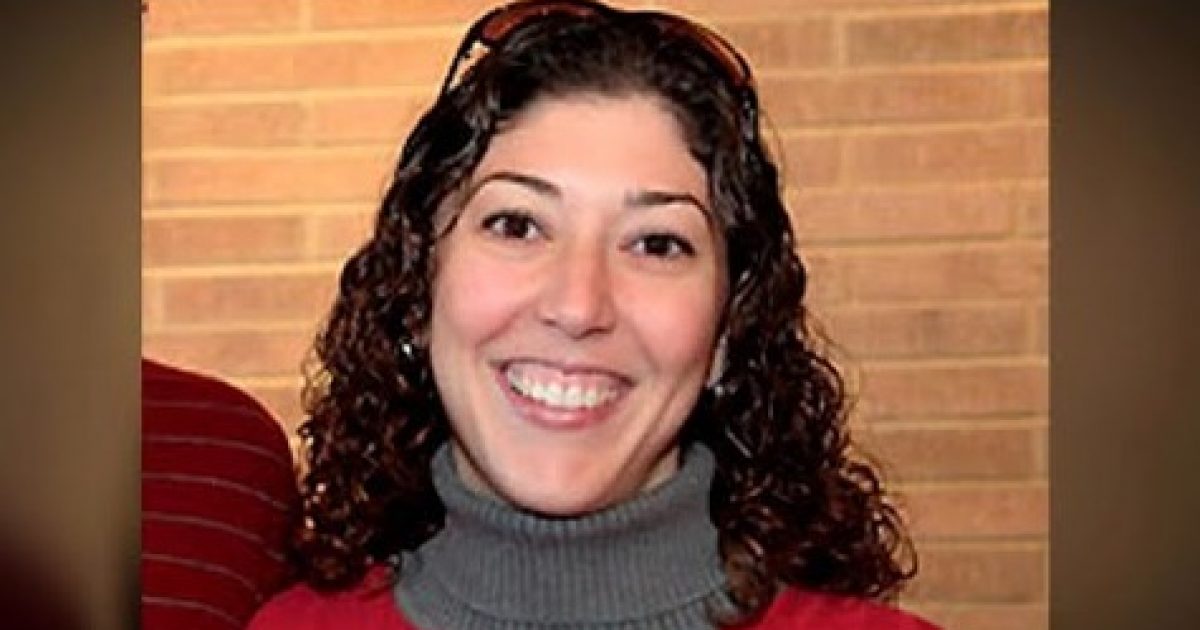 Lisa Page has decided to opt out of her subpoena to appear for an interview before Congress? That is what her lawyers have told the subcommittees that are wanting to talk to her. Isn't it surprising that you can just decide to ignore a subpoena from Congress? PMs. Page's lover, former FBI Agent Peter Strzok has already made one appearance that was controversial and is scheduled for another. What will Congress do? Sulk? She needs to be "Manaforted"
Some Twitter users have a few ideas.
#DrainTheSwamp – @MattGaetz: Anti-@realDonaldTrump FBI agents Page and Strzok are showing the country how guilty people behave. Page ignored a congressional subpoena. The American people deserve answers. #MAGA #TrumpTrain #Dobbs pic.twitter.com/PoWfxpdkEY

— Lou Dobbs (@LouDobbs) July 11, 2018
Trending: Why the New Strzok-Page Texts Should Scare You
Send in the US Marshalls. https://t.co/hxJswdeG9s

take our poll - story continues below

Should Congress Remove Biden from Office?

Completing this poll grants you access to Great American Republic updates free of charge. You may opt out at anytime. You also agree to this site's Privacy Policy and Terms of Use.

— Sebastian Gorka DrG (@SebGorka) July 12, 2018
If it requires handcuffs to get Lisa Page, an employee of the fed govt, to abide by a Congressional subpoena to testify & answer questions then so be it. Working for the FBI is a great privilege, but Page doesn't become her own branch of govt in charge of her own set of fed laws.

— Lee Zeldin (@RepLeeZeldin) July 11, 2018
Lisa Page ignores congressional subpoena, once again showing the double standard. One set of rules for regular Americans, a different set for the Swamp!

— Rep. Jim Jordan (@Jim_Jordan) July 11, 2018
If Lisa Page were a Republican who defied a subpoena the FBI would knock down her front door at 6am, raid her home and then put her in solitary consignment for 23 hours a day.

Just Sayin ????????‍♀️

— Kambree Kawahine Koa (@KamVTV) July 11, 2018
Ex-FBI LAYER Lisa Page today defied a House of Representatives issued Subpoena to testify before Congress! Wow, but is anybody really surprised! Together with her lover, FBI Agent Peter Strzok, she worked on the Rigged Witch Hunt, perhaps the most tainted and corrupt case EVER!

— Donald J. Trump (@realDonaldTrump) July 11, 2018
Time for the FBI to raid Lisa Page's house. Oh wait! Are they afraid they will find stuff that incriminates their own top brass?

— Dinesh D'Souza (@DineshDSouza) July 11, 2018
Lisa Page plans to blatantly defy a congressional subpoena by refusing to appear for her deposition. She is a key witness, and it is critical that she come before @HouseJudiciary to answer questions as part of our investigation. It appears she has something to hide.

— Bob Goodlatte (@RepGoodlatte) July 11, 2018
US Marshals served a subpoena on FBI lawyer Lisa Page, @RepGoodlatte says, threatening to hold her in contempt of Congress.https://t.co/6gGnp1lewM

— Fox News (@FoxNews) July 11, 2018
As Written and Reported By Samuel Chamberlain for Fox News:
Former FBI attorney Lisa Page will not appear for a private interview with two House committees despite being subpoenaed, her attorney told Fox News Tuesday.

In a statement, Amy Jeffress said her client did not have enough time to prepare and had asked the the House Judiciary and Oversight and Government Reform Committees to schedule another date.

"The Committees have not honored this request," Jeffress said. "As a result, Lisa is not going to appear for an interview at this time."

In a statement, House Judiciary Committee Chairman Bob Goodlatte, R-Va., said: "It appears that Lisa Page has something to hide … She has known for months that the House Judiciary Committee has sought her testimony as part of our joint investigation with the Oversight Committee into decisions made by the Justice Department in 2016, and she has no excuse for her failure to appear.

"Lisa Page is a key witness, and it is critical that she come before our committees to answer questions as part of our investigation," Goodlatte added.

Other GOP members of the Judiciary Committee slammed Page's refusal to appear, with Ron DeSantis of Florida calling it "pathetic" and Jim Jordan of Ohio said she was "once again showing the double standard…….
Anti-Trump FBI lawyer Lisa Page is defying a congressional subpoena because she doesn't want to answer questions or be held accountable. Pathetic.

— Ron DeSantis (@RepDeSantis) July 11, 2018
KEEP READING THE REST OF THE STORY BY CLICKING THE LINK BELOW:
Lisa Page will not appear for Capitol Hill interview despite subpoena, attorney says | Fox News