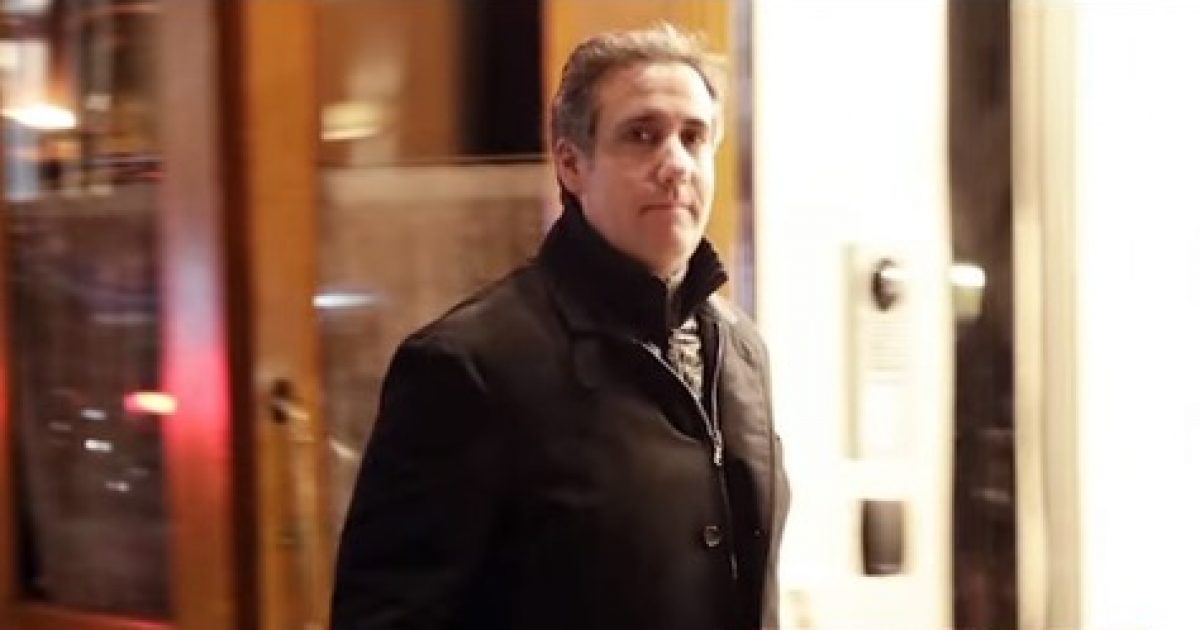 Michael Cohen, President Trump's personal attorney, finally had at least one ruling by a judge go in his favor. Mr. Cohen has two things going at the present time. Special Counsel Robert Mueller had him referred for a criminal investigation and then he has another court issue over the Stormy Daniels payoff. It is not a double jeopardy deal, but what is revealed in one case could easily bite his butt in the other case. Mr. Cohen's attorneys want to do one case at a time. The Stormy Daniels lawyer is crying foul and wants to appeal to where? That figures.
As Written and Reported By Scott Morefield for the Daily Caller:
In a rare recent win for Michael Cohen, Judge S. James Otero granted President Trump's beleaguered attorney a 90-day stay in the Stormy Daniels case on Friday.
Because of the FBI raid on his home and office, Cohen told the court he would be forced to plead the Fifth if the lawsuit about the money he allegedly paid to Stormy Daniels to keep silent about her alleged affair with Donald Trump was allowed to proceed with no delay.
"He argued he wouldn't be able to effectively defend himself in the Stormy case, because anything he said could incriminate him with the feds," TMZ reported.
A status conference to determine the status of the 90-day stay will take place on July 27, according to LawNewz. Ten days before that, a joint report is scheduled to be issued on the state of the criminal proceedings against Cohen.
"There's a large potential factual overlap between the civil and criminal proceedings that would heavily implicate Mr. Cohen's 5th Amendment rights," wrote Judge Otero in his order.
Daniels' attorney, Michael Avenatti, voiced his disagreement with the decision on Twitter…..
KEEP READING THERE IS WAY MORE HERE:
Trending: The 'Deep State' Is Real 
Michael Cohen Gets A Rare Win | The Daily Caller
take our poll - story continues below
Should Congress Remove Biden from Office?
Completing this poll grants you access to Great American Republic updates free of charge. You may opt out at anytime. You also agree to this site's Privacy Policy and Terms of Use.