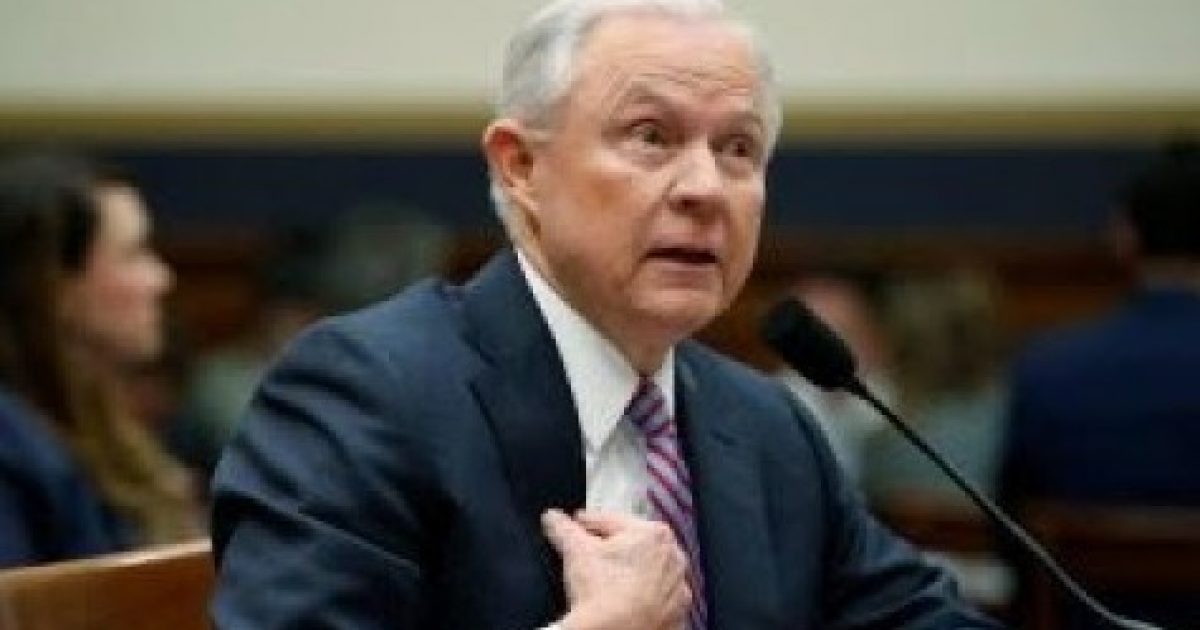 In his latest tweet, President Donald Trump unloads on his Attorney General, Jeff Sessions. It is not the first time that the President has backed the truck up and dumped a whole load on his Attorney General. Obviously, AG Sessions does not have to worry about what is on the President's mind, it is blasted all over the Twitterverse for all to see. This time the ire is all about Bruce Ohr, who still works for the Department of Justice. Maybe the President thinks that Ohr's wife and Fusion GPS were handing information to Bruce Ohr to pass to the FBI. That would be collusion by the government against a sitting President. Is Donald Trump right to be laying this laundry out there for all to see? The media would not, so why not?
As Written by Staff Writer for saraacarter.com:
President Trump slammed Attorney General Jeff Sessions this week; unloading on his senior aide over Bruce Ohr's continued employment at the Department of Justice after recent revelations surrounding his relationship with the 'Dirty Dossier.'
take our poll - story continues below
Completing this poll grants you access to Great American Republic updates free of charge. You may opt out at anytime. You also agree to this site's Privacy Policy and Terms of Use.
Trending: Facebook Hacker Identity to Remain Secret?
The President called-out Sessions Monday morning in a scathing post on social media, asking "Will Bruce Ohr, whose family received big money for helping to create the phony, dirty and discredited Dossier, ever be fired from the Jeff Sessions 'Justice' Department? A total joke!"
Will Bruce Ohr, whose family received big money for helping to create the phony, dirty and discredited Dossier, ever be fired from the Jeff Sessions "Justice" Department? A total joke!

— Donald J. Trump (@realDonaldTrump) August 20, 2018
The President has routinely criticized Sessions over a host of issues; including his refusal to shut down the Mueller probe and his decision to recuse himself from all matters pertaining to the Trump campaign……
KEEP READING!!! THERE IS EVEN MORE AT THE LINK DIRECTLY BELOW:
Trump Slams Jeff Sessions Over Bruce Ohr, 'Dirty Dossier' – Sara A. Carter