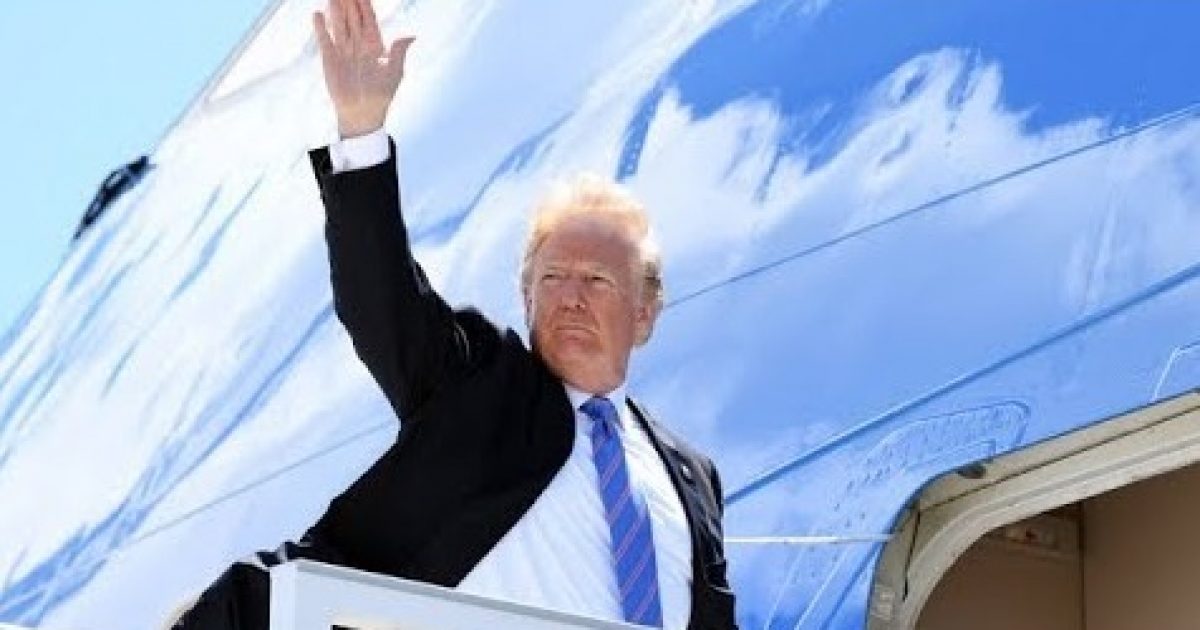 President Donald Trump was not shy in his Parting Shot at the G& summit results. The President once again reiterated his commitment to putting the United States balance of trade on a more equitable footing. You can call it America First and you would be correct. As always, the President went to Twitter to keep the American public up to date without the filter of the mainstream media. 
As Written and Reported By Will Racke for the Daily Caller:
President Donald Trump launched a final parting shot at U.S. trading partners on Saturday, shortly after leaving the G7 summit en route to a highly anticipated summit with North Korean Leader Kim Jong Un.
This year's summit produced "great meetings and relationships" with the G7 leaders, "especially since they know I cannot allow them to apply large Tariffs and strong barriers to U.S.A. trade," Trump wrote on Twitter.
The G7 partners "fully understand where I am coming from," the president added. "After many decades, fair and reciprocal Trade will happen."
…U.S.A. Trade. They fully understand where I am coming from. After many decades, fair and reciprocal Trade will happen!

— Donald J. Trump (@realDonaldTrump) June 9, 2018
Trump's remarks followed a contentious two days of meetings in Quebec, where he was at odds with the other G7 leaders over his recent actions on trade, which include heavy tariffs on steel and aluminum from Canada, Japan and the European Union. The protectionist measures have outraged foreign leaders, who denounced Trump's use of national security to justify the tariffs and threatened retaliatory measures against U.S. goods.
During a press conference earlier Saturday, Trump was unapologetic about hitting U.S. allies with tariffs as a part of his "America First" approach to…..
KEEP READING THERE IS WAY MORE HERE:
Trending: World Wide Web Founder Worried About the Growing Power Wielded by Google and Facebook
Trump Takes Parting Shot At G7 Countries As He Heads To North Korea Summit | The Daily Caller
take our poll - story continues below
Should Congress Remove Biden from Office?
Completing this poll grants you access to Great American Republic updates free of charge. You may opt out at anytime. You also agree to this site's Privacy Policy and Terms of Use.