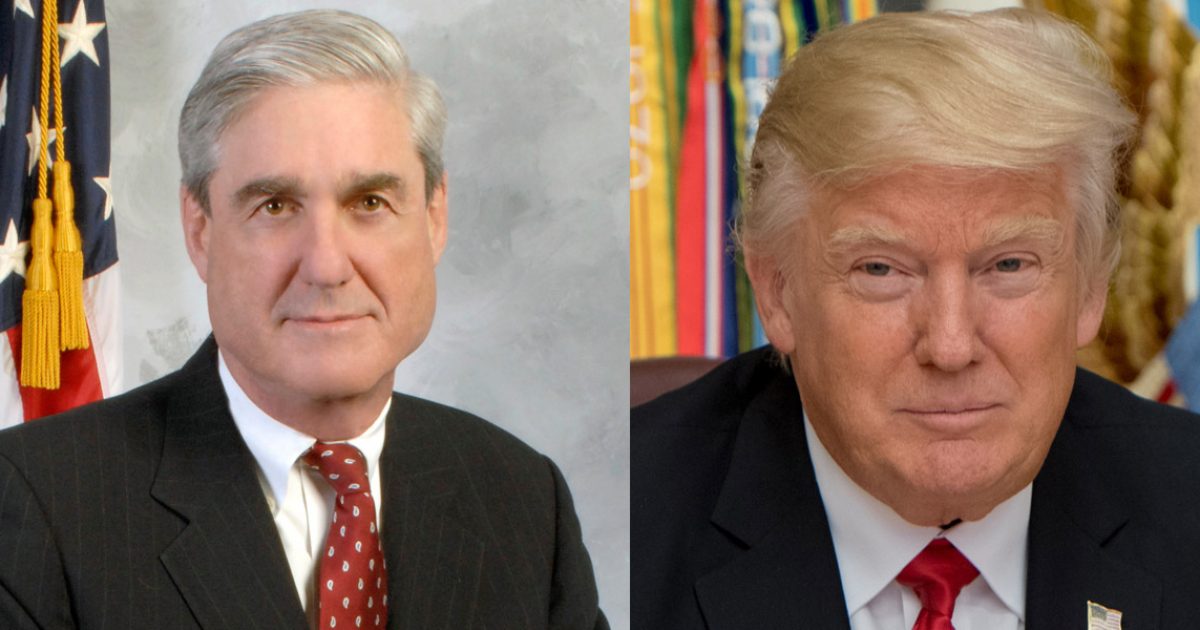 There are a lot of legal reasons and precedence why President Donald Trump can flat out ignore a Grand Jury summons by Special Counsel Robert Mueller. The president is covered under what is often referred to as the Presidential Privilege Against Prosecution. Our founding fathers were smart enough to prepare for this and this article covers the reasons why.
As Written and Reported By Robert Barnes for Law and Crime:
Scholars and the Department of Justice, both overwhelmingly agree that a sitting President cannot be indicted. It is sometimes called the Presidential Privilege Against Prosecution. This derives from our very founding, as our leading legal jurist, Justice Joseph Story, explained in 1833: "The President cannot, therefore, be liable to arrest, imprisonment, or detention, while he is in the discharge of the duties of his office."

Published reports claim that Special Counsel Robert Mueller threatened to issue a subpoena against the President. Mueller is a Constitutionally inferior officer and a direct subordinate of the President of the United States. Our Constitution does not allow the Presidency to be hijacked by a single inferior officer and subordinate employee like Mueller. That is why no court can Constitutionally compel compliance with such a grand jury subpoena nor enforce its terms on a sitting President. Constitutionally, Mueller works for President Trump; Trump doesn't work for Mueller. The people elected Trump to be President, not Mueller.

Trending: The Liberal Media Narrative That Trump Is Silencing Brennan Just Got Torched!

Trial subpoenas for documents in the President's possessions date to Chief Justice Marshall's issuance of a such a subpoena to President Jefferson in his presiding over the trial of Aaron Burr. Jefferson noted in his response he did so only by mutual consent and voluntarily, because Jefferson believed no such subpoena could be Constitutionally enforced. The only prosecutor to ever threaten a grand jury subpoena was Independent Counsel Ken Starr, who withdrew the subpoena and interviewed the President in private at the White House instead. Mueller is not an Independent Counsel. The court did not decide the issue in the Clinton vs. Jones case, as the issue there only concerned whether a President could legally stay a……..
KEEP READING THERE IS WAY MORE HERE:
The Case For Trump to Ignore a Mueller Grand Jury Subpoena | Law & Crime