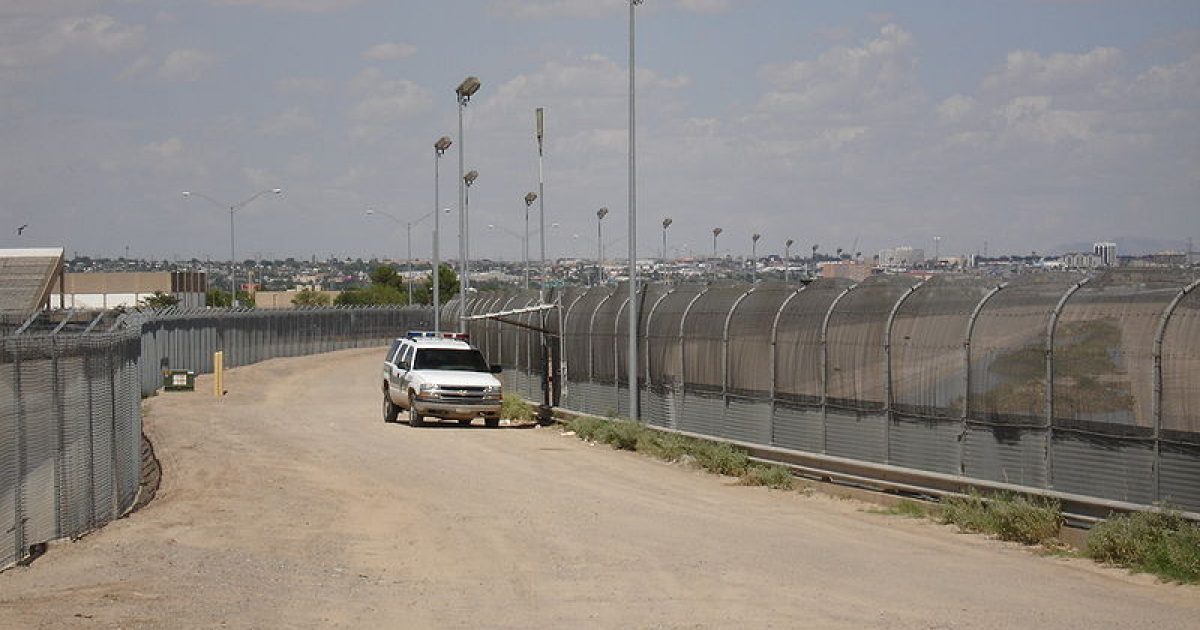 Despite all the vocal opposition to it, the Zero-Tolerance Policy has had the desired effect on illegal attempts to cross our border.  Obviously, the word got out that violators would be apprehended, arrested, prosecuted, and sent home. The only glitch, so far, has been the issue of children supposedly being separated from their parents. Much of that, it now seems, may have been child trafficking as a ploy to cross the border. Here are the statistics.
As Written and Reported By Leah Barkoukis for Townhall:
The Trump administration's "zero-tolerance policy" toward illegal immigrant border crossers has resulted in a drop in apprehensions, according to the Department of Homeland Security.
Trending: CNN Panel Bashes Hillary Clinton?
"Following the implementation of the administration's zero-tolerance policy, the June 2018 Southwest Border Migration numbers declined by 18 percent when compared to the previous month," DHS press secretary Tyler Q. Houlton said in a statement.
take our poll - story continues below
Should Congress Remove Biden from Office?
Completing this poll grants you access to Great American Republic updates free of charge. You may opt out at anytime. You also agree to this site's Privacy Policy and Terms of Use.
June's numbers, in which 34,114 people were detained, were lower than both May (40,338) and April's (38,243) figures.
"DHS will continue to enforce the rule of law and uphold our nation's immigration laws as passed by Congress," Houlton said. "As we have said before, the journey north is dangerous and puts individuals in the hands of smugglers and traffickers. We continue to call on Congress to address the crisis at the border by closing legal loopholes that drive illegal immigration."
Statement on June border numbers –> https://t.co/RYQhL6Tk4V

— Tyler Q. Houlton (@SpoxDHS) July 5, 2018
Today, Department of Homeland Security (DHS) Press Secretary Tyler Q. Houlton released the following statement on U.S. Customs and Border Protection's (CBP) Southwest Border Migration numbers for June:

"Following the implementation of the Administration's zero-tolerance policy, the June 2018 Southwest Border Migration numbers declined by 18 percent when compared to the previous month.

"DHS will continue to enforce the rule of law and uphold our nation's immigration laws as passed by Congress. As we have said before, the journey north is dangerous and puts individuals in the hands of smugglers and traffickers. We continue to call on Congress to address the crisis at the border by closing legal loopholes that drive illegal immigration."

CBP's Southwest Border Migration Numbers for June can be found here………
THERE IS WAY MORE HERE KEEP READING AT THE LINK BELOW:
It's Working: DHS Reports Drop in Border Crossings Due to Zero-Tolerance Policy – Leah Barkoukis