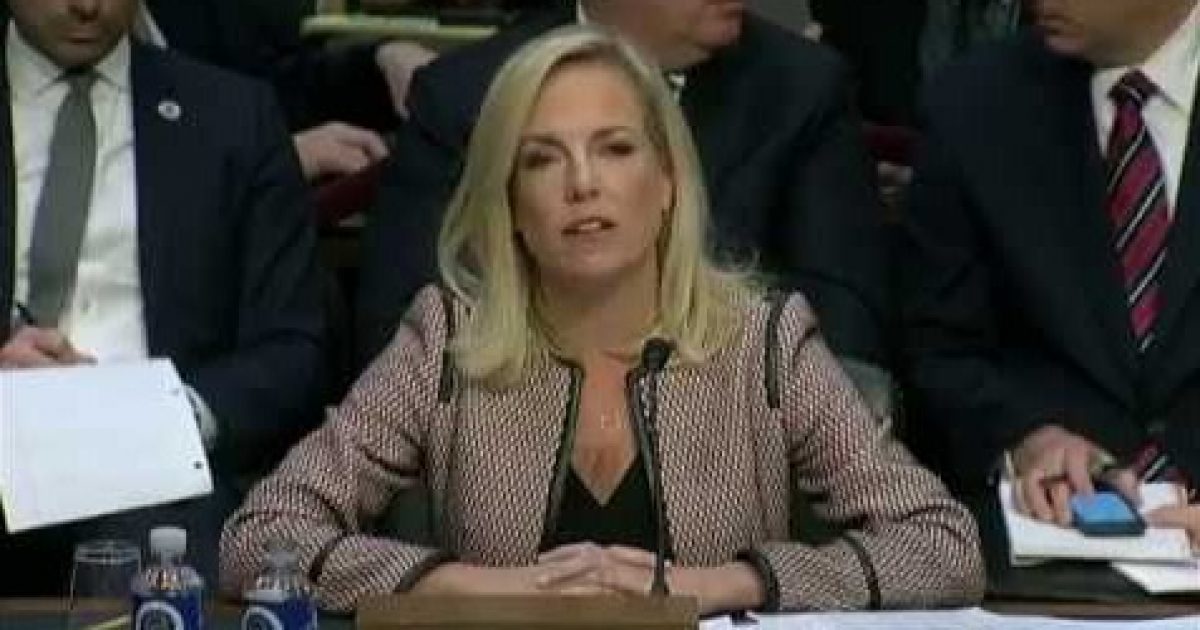 Will the Trump Administration actually arrest Mayors of sanctuary cities for defying Federal immigration laws? Does the Federal government have the authority to compel the various States to comply with the laws? Under the Supremacy Act, the answer to that would be a yes. Like everything else, there are some gray areas that will have to be sorted out. What is clear is that there is a good case to be made for holding public officials accountable for violating the law. Even Governor Brown of California may be held accountable.
As Written and Reported By Nicole Rodriguez for Newsweek:
The Department of Justice is considering subjecting state and local officials to criminal charges if they implement or enforce so-called sanctuary policies that bar jurisdictions from cooperating with immigration authorities. Immigration advocates argue such a move would be illegal.
Trending: Trump won? How did this analyst come to that conclusion?
Department of Homeland Security Secretary Kirstjen Nielsen made the disclosure Tuesday during a Senate committee hearing on the department's operations.
take our poll - story continues below
Who would you vote for if the elections were held today?
Completing this poll grants you access to Great American Republic updates free of charge. You may opt out at anytime. You also agree to this site's Privacy Policy and Terms of Use.
"The Department of Justice is reviewing what avenues might be available," Nielsen said. "The context of this is of course not only putting my [Immigration and Customs Enforcement] officers at risk, but also finding an efficient and effective way to enforce our immigration laws."
She said it's safer for immigration agents to do their jobs if they have the assistance of local and state jurisdictions.
The Justice Department's review follows a chilling warning earlier this month from the acting director of Immigration and Customs Enforcement, Thomas Homan, who said California would feel the wrath of his agency because of its decision to become a sanctuary state. Homan also called for local and state elected officials to be charged with federal crimes for adhering to sanctuary policies…….
THERE IS EVEN MORE HERE KEEP READING:
Trump Administration Wants to Arrest Mayors of 'Sanctuary Cities'